We love bringing art into the garden. Even better if it turns out to be a fun project at the same time. These DIY garden mosaic projects are both practical and beautiful, and have complete tutorials. You can either buy tile specifically for mosaic projects, or you can use a wide variety of budget materials. Extra broken tiles, plates, or even glass can create gorgeous works of art for the garden! Follow their instructions in these tutorials and create your own DIY garden mosaic art pieces! Our featured project above is a DIY mosaic stepping stone tutorial by Midwest Living that takes you through step by step. This is a great beginners project.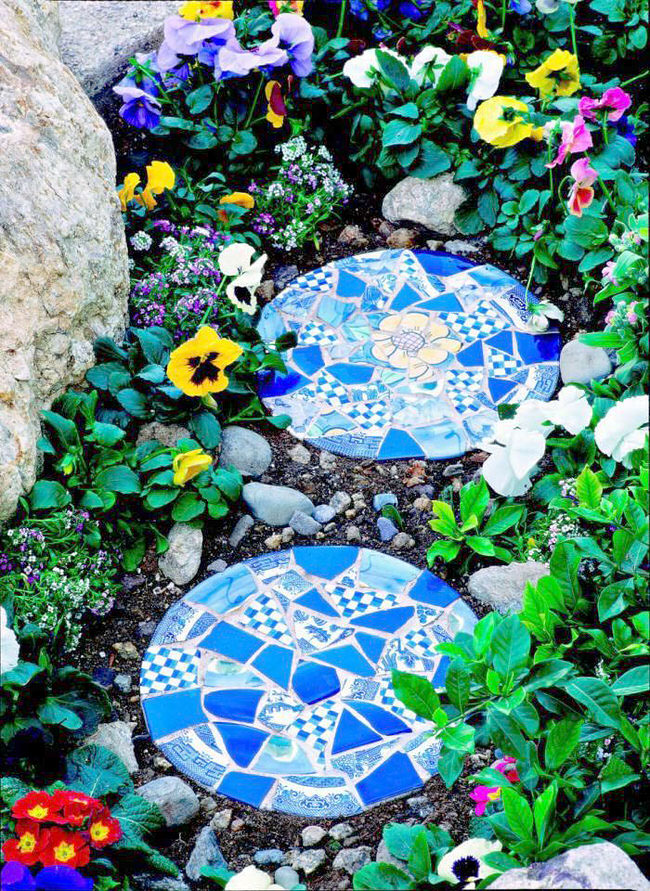 We are big fans of artist Jeffrey Bale and his pebble mosaic stepping stones. Read his blog to find out how he does it.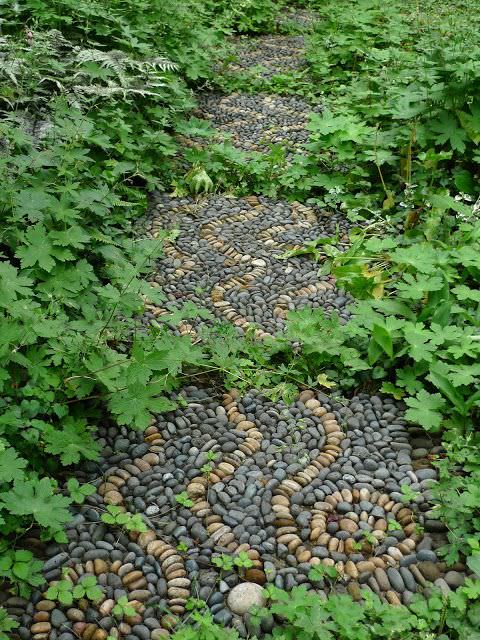 Another from Jeffery Bale…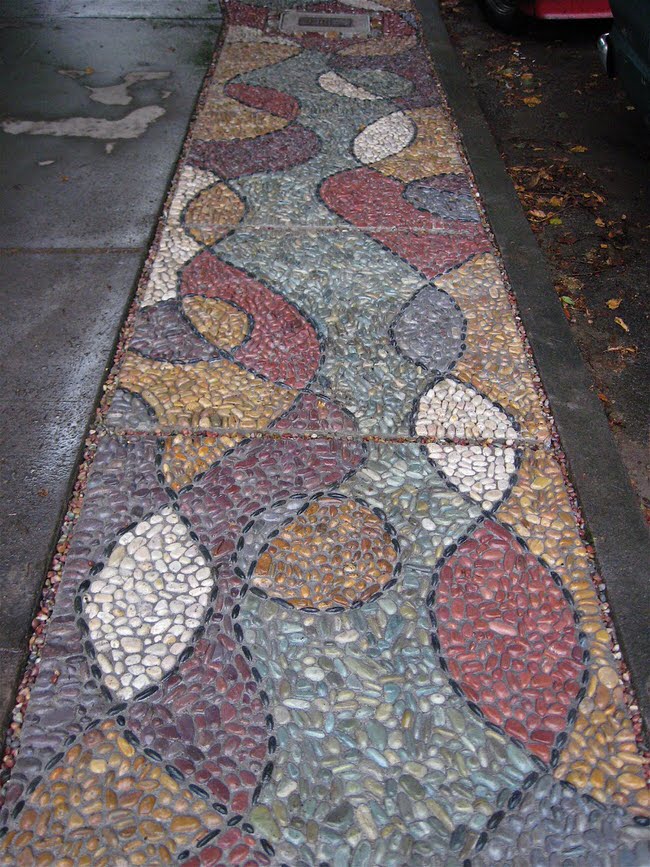 DIY garden mosaic blocks from Craftbits are a little different, but a great project when you need a quick one, especially with kids. I think I would use a calmer color scheme, but I like the simplicity a lot! They use concrete blocks and have all the instructions.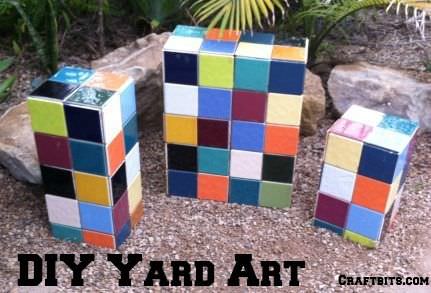 This heart mosaic stepping stone project from Specialty Art Glass is great, and has a full tutorial.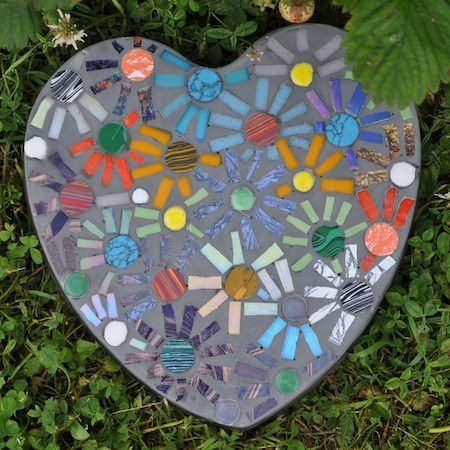 Lauren True for DIY Network created this amazing DIY mosaic ball, and you can find a video tutorial here.
Patterned mosaic pots from Martha are an easy project for both indoors and out. See her instructions.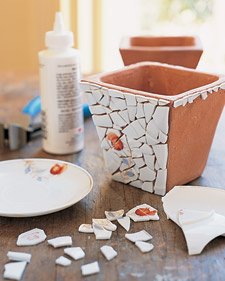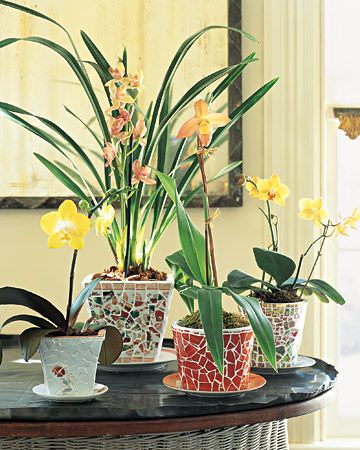 If you aren't a big fan of all the colors and patterns in mosaic, try making this mosaic window box planter by Centsational Girl!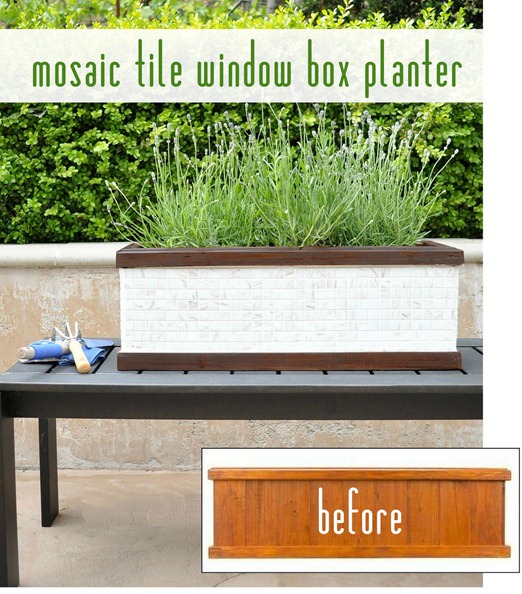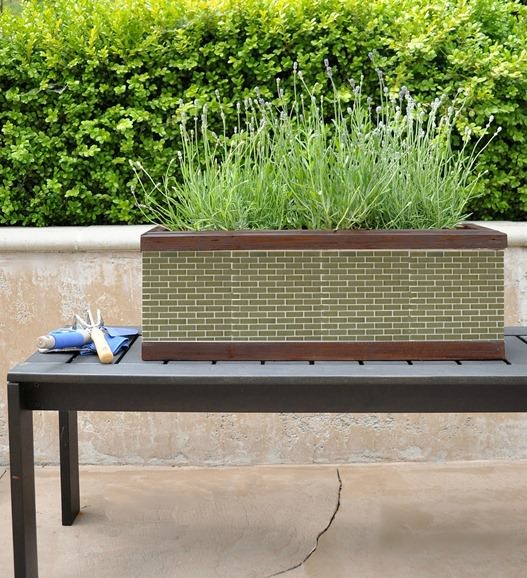 I couldn't leave out this incredible project, mostly because I didn't believe (at first) that it was a DIY! This DIY mosaic chair is crazy cool, but is an advanced project, so definitely try out some simpler projects and get the hang of the whole medium. But the fact is, this is a tutorial, and you could potentially create this for your garden! BTW, she starts out with an ordinary metal garden chair…Designed by Frances Green,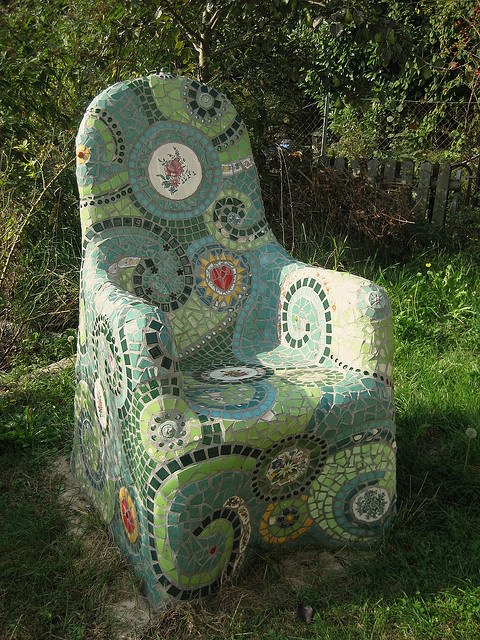 And finally, we'll leave you with a few more inspirational photos that we gathered from Pinterest (sorry – couldn't find the source).