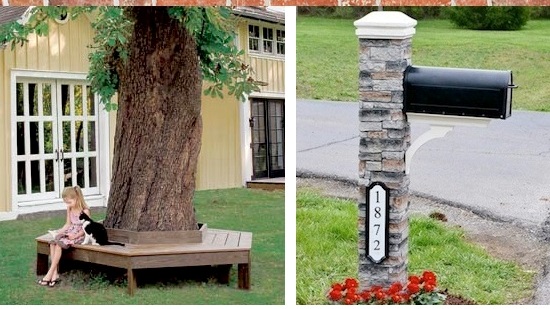 When it comes to curb appeal, sometimes that's all it takes is a slap of paint and a little creativity. Some of us just have an eye for it, while others may need a little inspiration to get the ideas flowing. You'd be surprised at what a difference even inexpensive changes can make to the curb appeal of your home. Aside from the obvious — landscaping, pulling weeds, paint, and general clean up — here is a roundup of curb appeal ideas that just about anyone can do!
1. Give Your Front Door A Facelift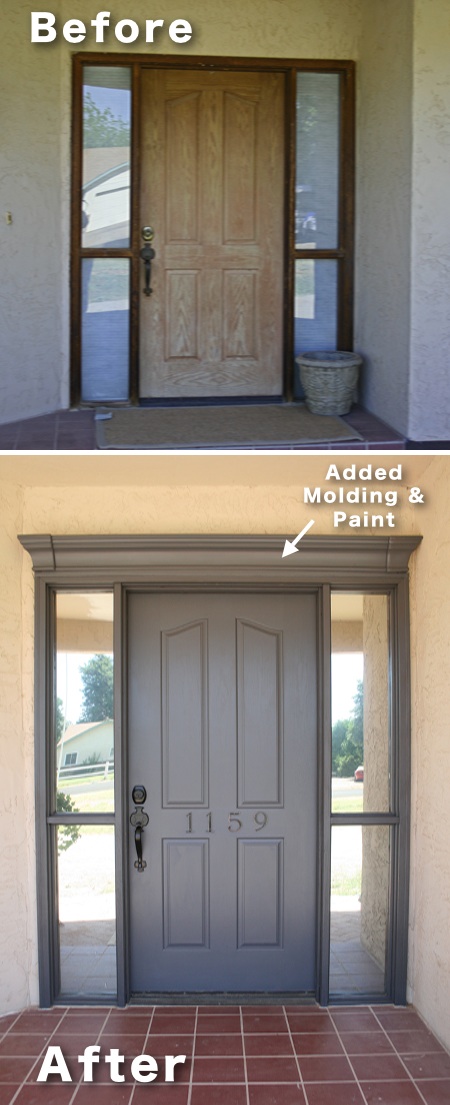 Replacing an old door makes a huge difference, but to save a considerable amount of money, consider a little paint and molding instead. See what a difference it can make?! The added molding to the top of the entrance makes it appear more like a grand entrance. In fact, you probably wouldn't believe that molding is made out of foam! This project just got so much more affordable.
---
2. Faux Stone Panels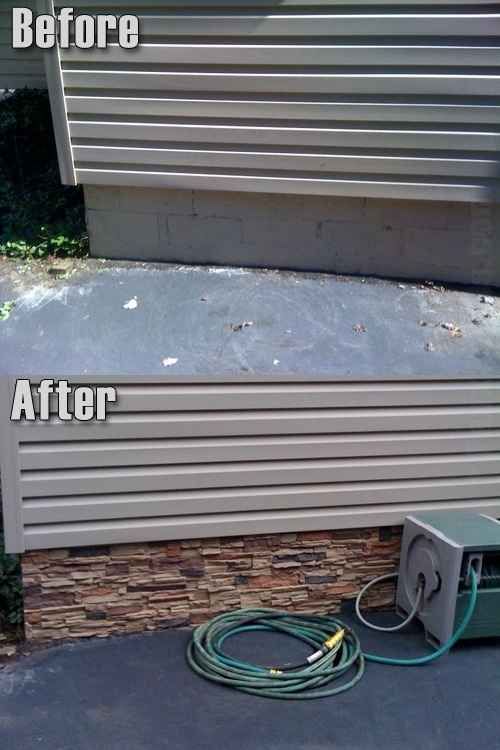 I've always wondered why the exposed slab foundation on homes are left as such an eyesore!? I suppose it could get pretty pricey to cover the entire foundation of your home, but these faux panels will leave you with some change left in your pockets. They come in faux rock, stone, brick and wood, with several different styles and colors to choose from. These would be great for the inside of the home, too! Perhaps a fireplace surround or accent wall?
---
3. Hide Your Air Conditioner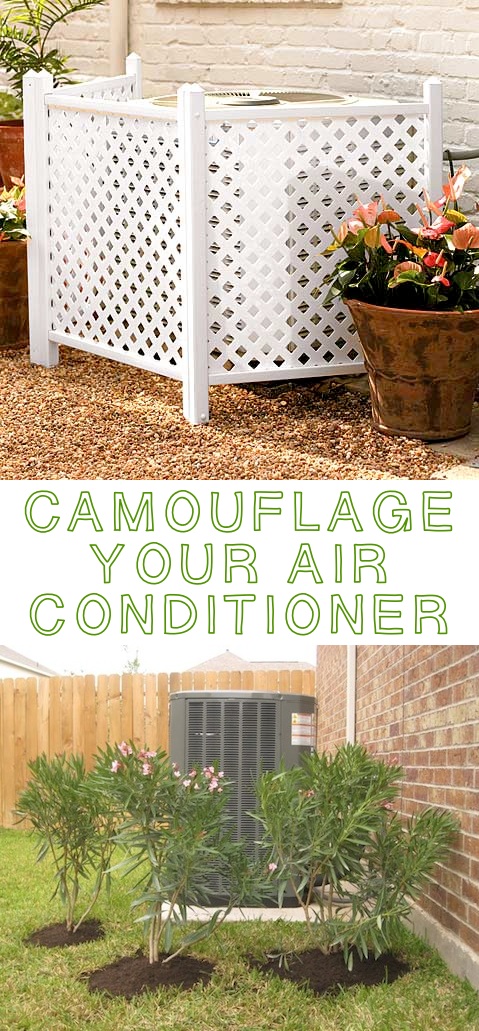 It serves it purpose, but it's not something anyone wants to look at. Not only that, but a lot of times it's in violation of the HOA to have it visible from the street. I really like the little lattice fence idea, and you might only need just one small side of paneling depending on where your air conditioner is. Or, maybe even a really large, potted bushy plant instead?
---
4. Add Window Boxes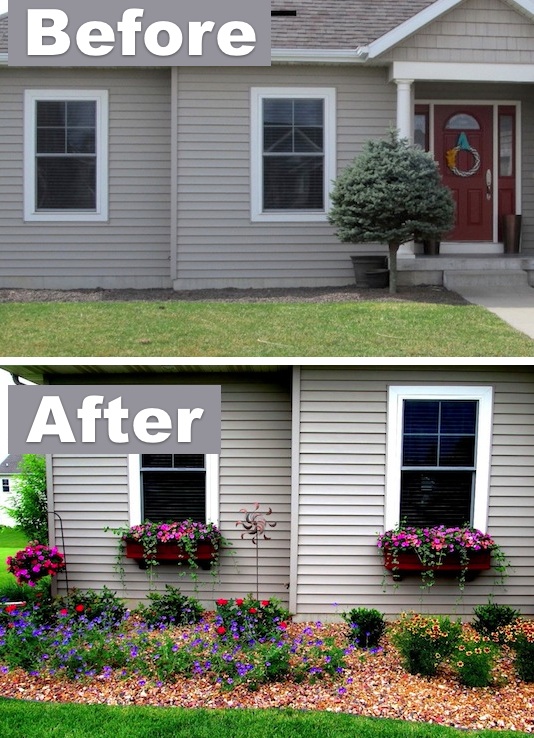 A window box can turn a boring window into one of the home's best features from the road. Not only will it make the windows appear larger, but it's almost like bringing a bit of nature inside because you can see all of the flowers and plants from the interior of the home, too.
---
5. Build A Tree Bench

A lot of times the base of trees have bald spots in the lawn because they lack adequate sun exposure, so this is also a great way to disguise missing grass or exposed roots.
---
6. Create A Walkway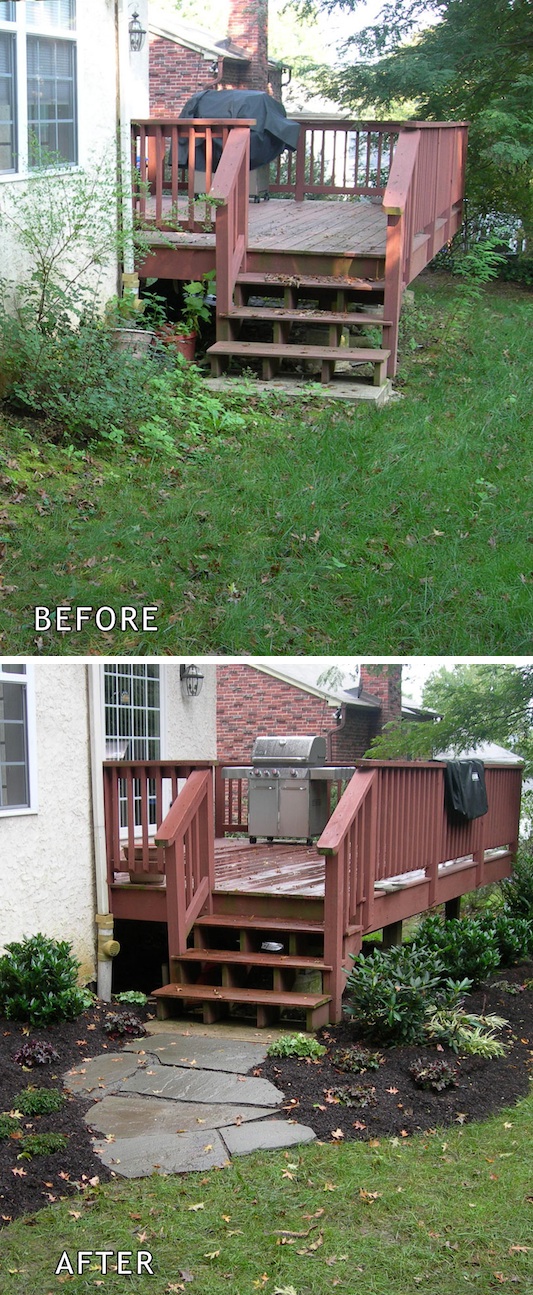 Even something as simple as placing a few pieces of slate down to create a pathway can make your home seem so much more inviting. My husband and I did this from the front circle drive to a side area in our yard (so we could stop walking through the grass), and it really made a noticeable difference in the overall look of our home.
---
7. Build A Pergola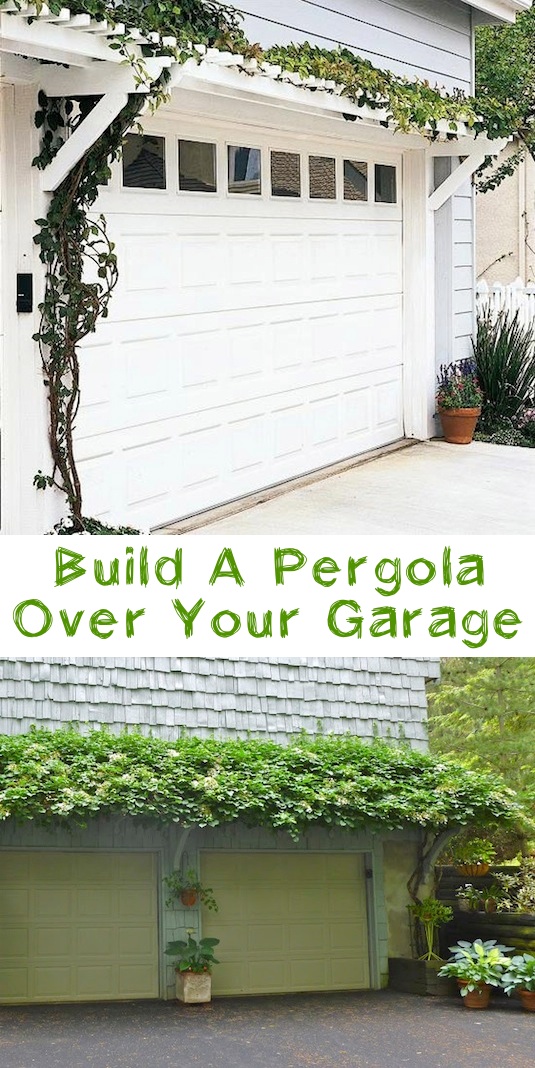 You could build a pergola on just about any part of the house where you want to add a little bit of character. It even looks nice without the vines, but you can't go wrong with adding a touch of greenery. You would probably have to be vigilant at keeping them pruned, but if you like being out in the garden, this is definitely well worth it.
---
8. Mailbox Makeover

The mailbox is literally the first impression of your home, and because it is so small, it could be as simple as an afternoon project to get it looking like it came straight out of a luxury home catalog. This one is actually a cast stone post surround that can be placed over a 4×4 wooden post, so it's much easier than it looks!
---
9. Address Planters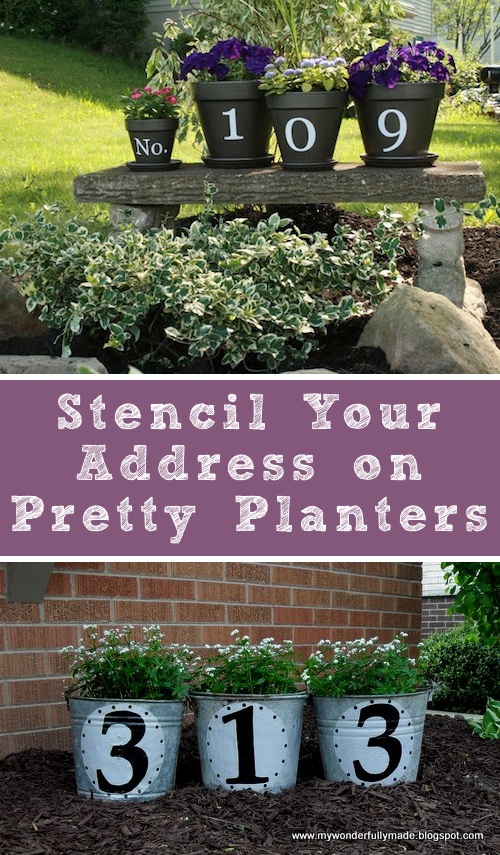 Here are some creative and DIY ways to display your house number. These are too hard not to see from the road. I stumbled across this idea and couldn't help but love the simplicity of it, yet how pretty it would be to incorporate my address into the garden. I have the perfect little area on the front corner of my yard where I plan to make this happen!
---
10. Solar Spotlights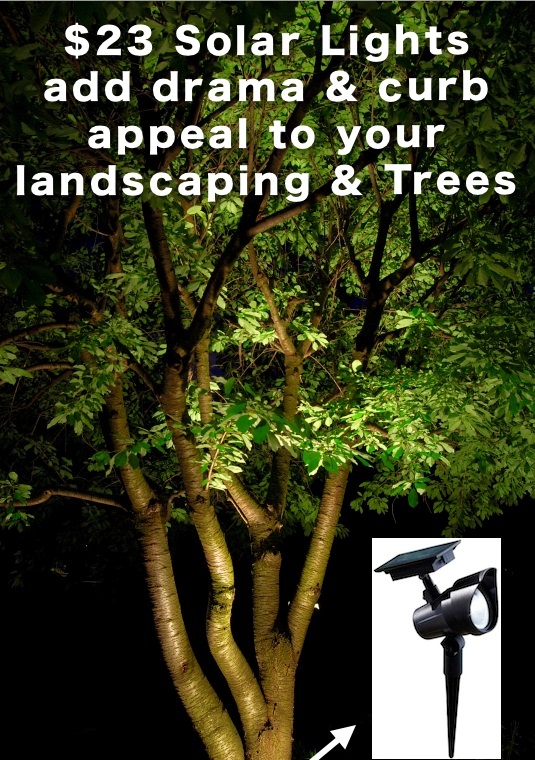 If you have a lot of trees and shrubs, this is the easiest thing you can do to make your home look fabulous at night! They make the yard look amazing at night, and because they are solar powered, there's no added expense to your electric bill. They also have them available with the solar panel attached with a long wire so you can place it quite a distance away from the spot light where it might get more sun during the day.
---
11. Keep The Trash Bins Hidden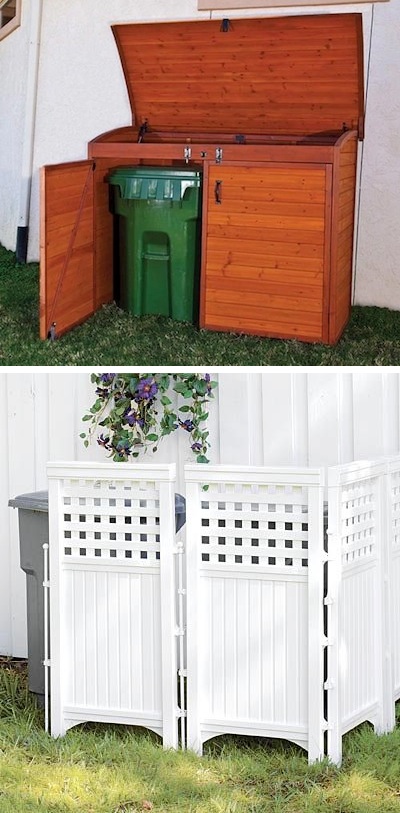 This is one of my biggest pet peeves — when big, ugly trash cans are visible from the street, sometimes open with trash bags peeking out of the top. If you are forced to keep your trash where it can easily be seen from the street (or from anywhere really), put up a small fence, or perhaps even build (or buy) a garbage can storage shed. I think even a few lattice panels would do the job.
---
12. Hide Your Hose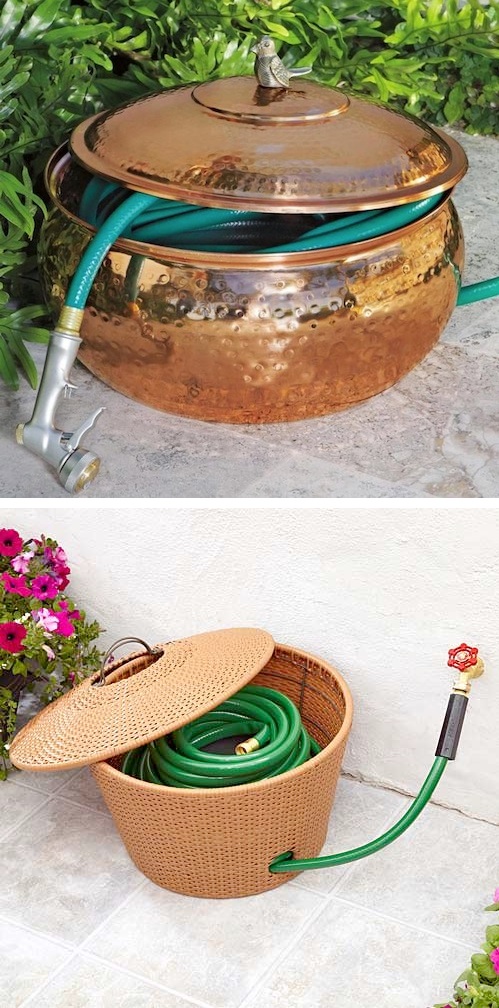 They actually make a pot for this! I suppose the only difference is there's a small hole for the hose in the back so it can be connected to the water faucet. What a fantastic way to keep it out of sight yet easy to access and use. I'm also really digging the idea of keeping one hidden in a storage bench — build one or just drill a hole large enough to fit your hose in the back of an already existing one.