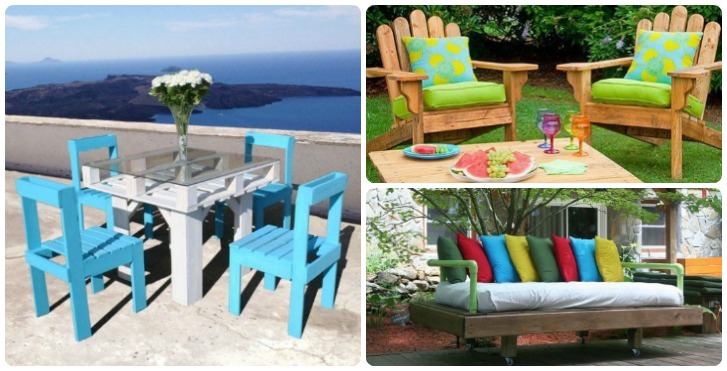 You should spend more time outdoors, so we have selected these 12 relaxing DIY outdoor patio furniture ideas you are going to love. These ideas will help you turn your yard in more relaxing and enjoyable place. Let's check them out!
You finally have a chance to make a special area where your kids or nephews can play. This project is very easy, creative and innovative and your kids would love it.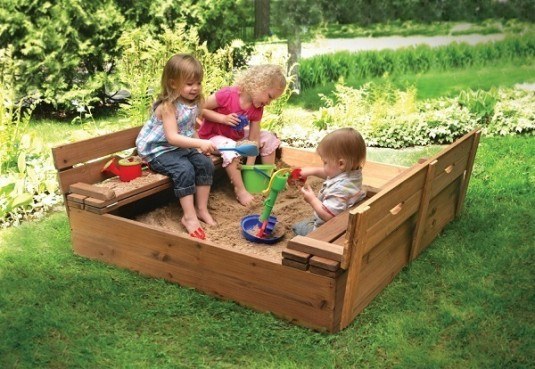 ---
Don't throw away the old pallets, because you can create an amazing dining table for your yard.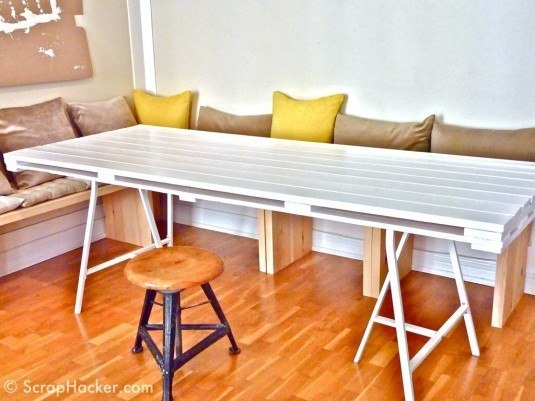 ---
Pallets can be used to create a corner bed for your yard. The project below is very easy and it won't take you a lot of time, believe me. You can change the color of the pillows to make it look more stylish and contemporary.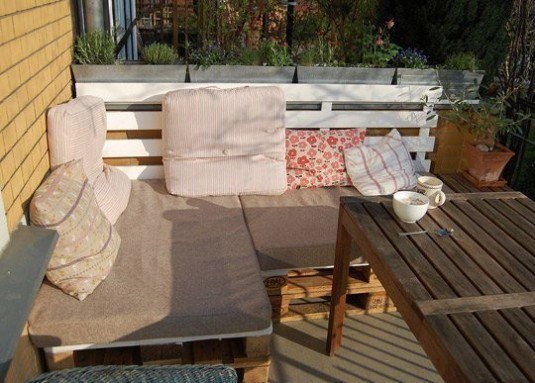 ---
This dining set looks amazing and you won't believe how easy it can be created. Click on the link below the picture to see the full tutorial. You can choose another color if you don't like it like that.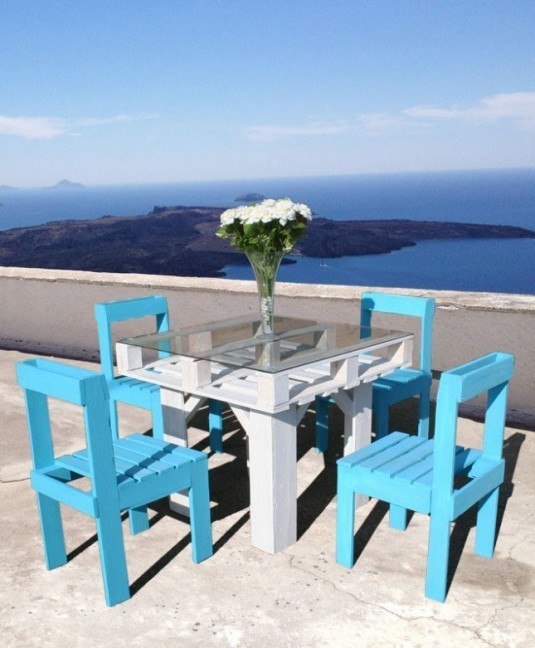 ---
If you like to create a contemporary outdoor patio furniture, then take a look at the project below. The chairs look stunning and the table perfectly match with them.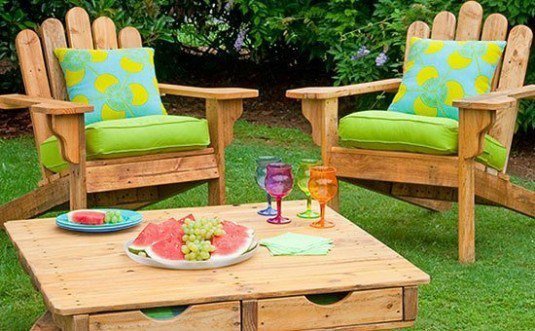 ---
If you don't want too complicated project, then this one below is just for you. You won't have any difficulties to create it. The sofa and the coffee table are merged together, but if you don't like it like this, you can separate them.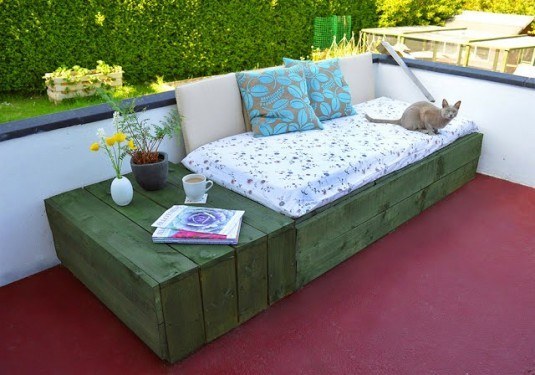 ---
This wooden sofa looks very beautiful and it is very quick and easy to make. I really like the pillows. If you want it to be more comfortable, you can put bigger pillows.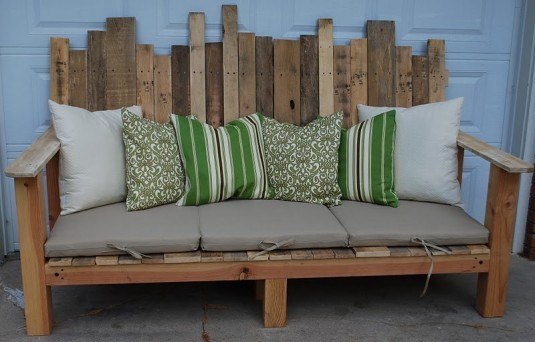 ---
This diy navy blue corner sofa below, looks like it is bought from the market. The chevron pillows add a touch of sophistication and elegance to the sofa.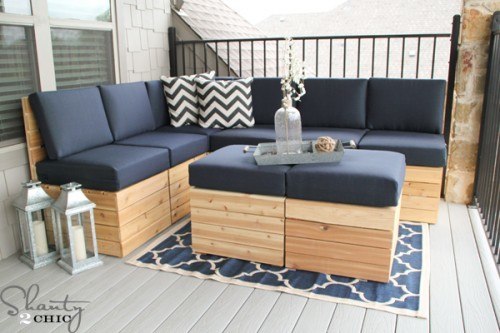 ---
This stunning outdoor patio furniture is made of pallets. It is very easy and quick to be made and you can adapt it to every yard too. You can choose to paint it in another color if you like.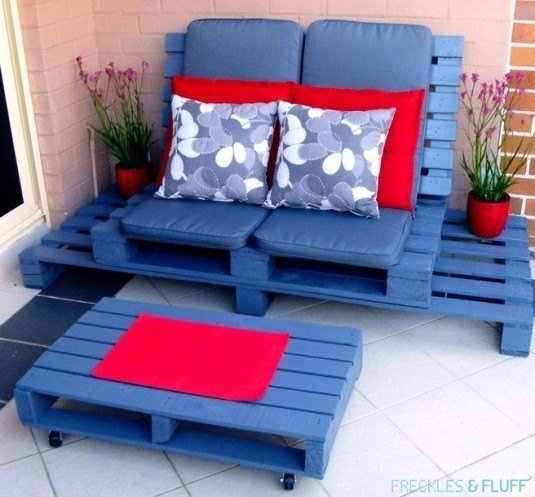 ---
Easy to make outdoor patio furniture for your spacious backyard. This idea is perfect for gathering your friends and enjoying the beautiful days. You can have your meals, play cards or drink coffee here.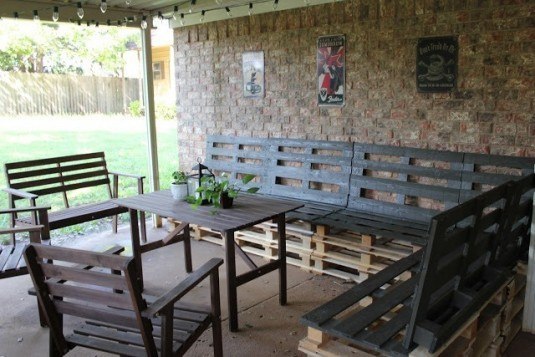 ---
A magnificent sofa to make your yard more comfortable and relaxing place. The colorful pillows add vivid vibes to the yard and make the sofa more beautiful.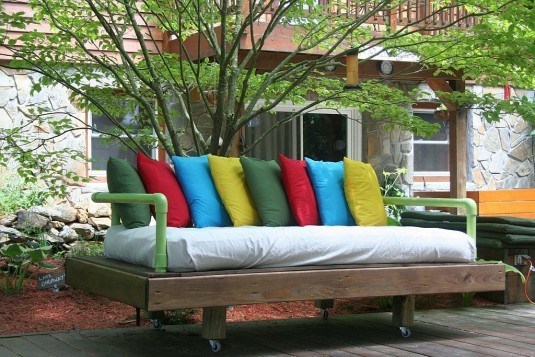 ---
This white swing looks stunning and very relaxing. You can sit here and swing all day long. The purple pillows, thrown on the swing look very gorgeous.