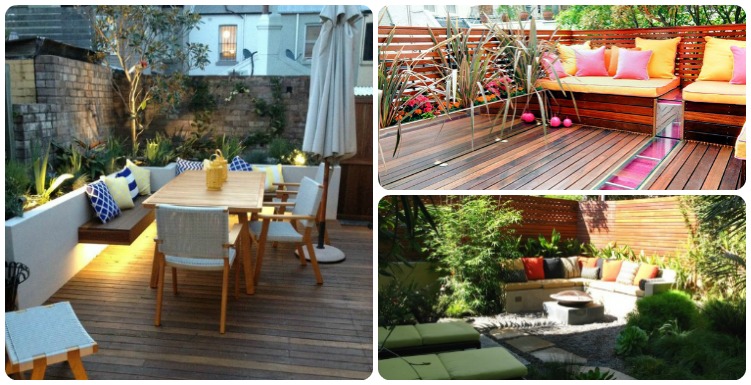 The look of your backyard is as much important as the look of the indoor space in your house. Sometimes even more important if you have a big garden or a big yard. Looking for an example how to make your outdoor space a welcoming, warm and cozy place for you, your family and eventually, for your guests at summer? Banquettes are a good example how to achieve that. These elegant sofas which are usually build in, or fitted to the wall, can fit in every combination.
They create a cozier, more intimate space. They are elegant, practical and offer a sophisticated alternative to a standard sofa. Good garden furniture needn't be expensive. You can get some great seating that integrates into the garden and that is maintenance free. The right choice of a banquette, can change completely the look of the outdoor space and significantly improve it. Take a look at the collection of these 12 ways how to create stylish and enjoyable outdoor banquettes and inspire yourself.
1. Use Stones With Cushions On Them
Stone has many uses, so you can even use it to create your perfect banquette in the garden. Make it comfortable with soft cushions.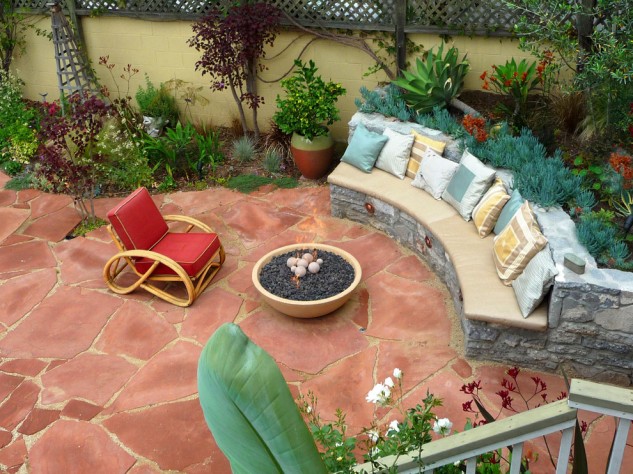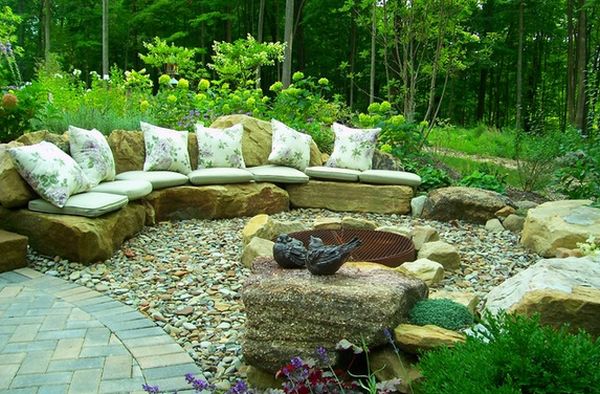 ---
2. Contemporary Look With Colorful Pillows
Contemporary design is not only for indoors. You can design even your outdoor space in a contemporary style. Bring freshness in the combination with a fire or water elements, or just by adding some colorful pillows.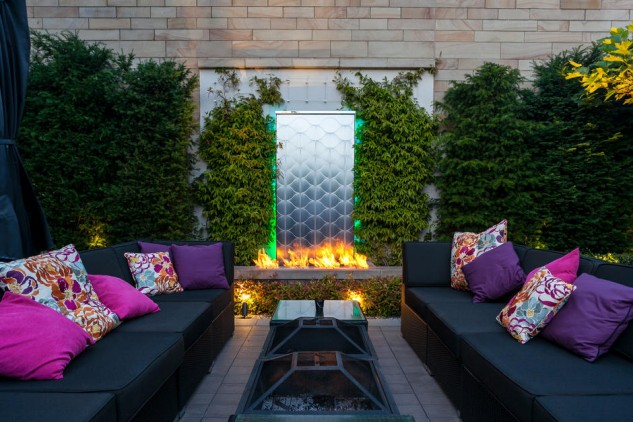 ---
3. Elegant Roof Terrace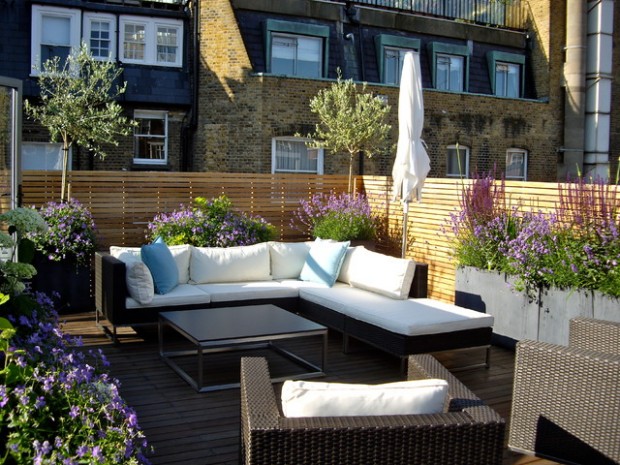 ---
4. Corner Pockets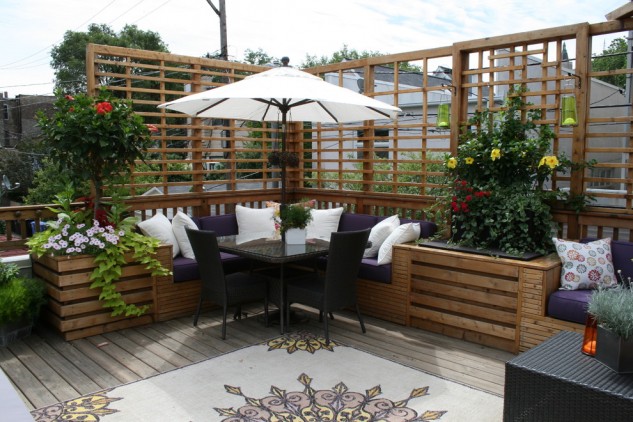 ---
5. Pallet Sectional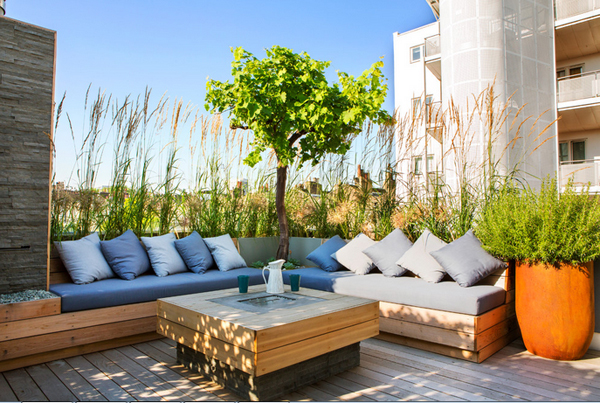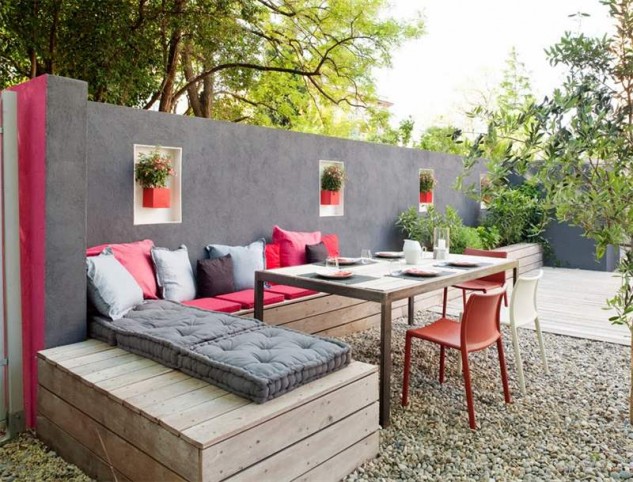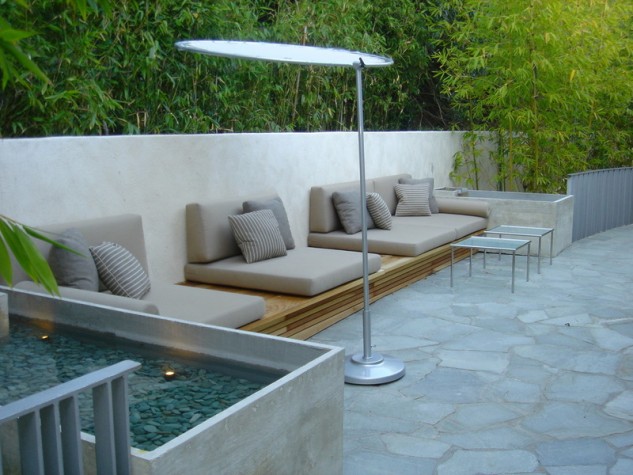 ---
6. Colorful Balcony Section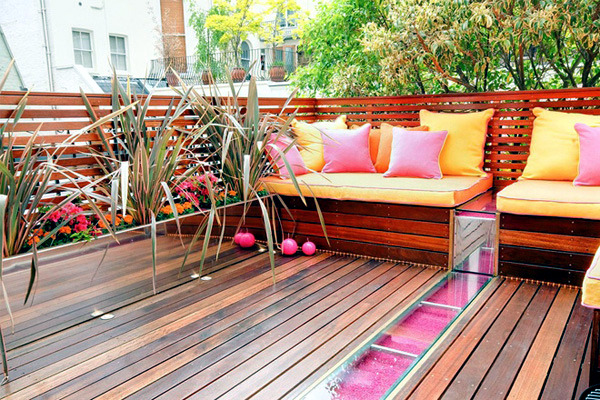 ---
7. Minimalist Banquette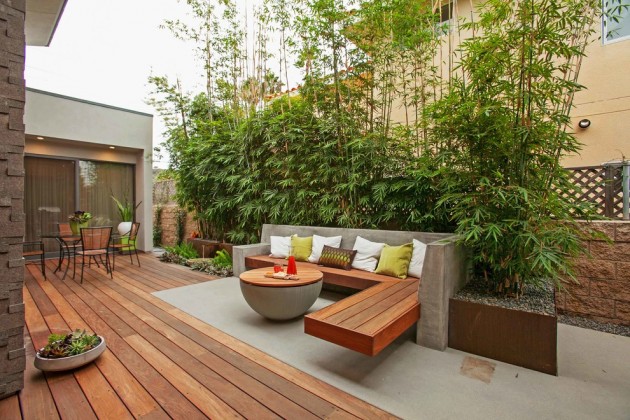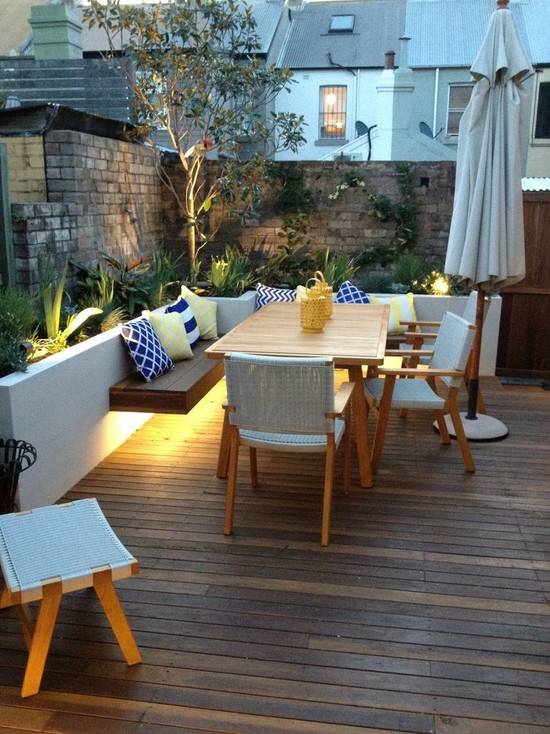 ---
8. Warm and Soft Wooden Banquette
Good design can be used in every corner of your yard and you can try this by using wood. Simple wooden base will give you many possibilities how to make the banquette that perfectly fits in your yard, or balcony. Feel free to add some plants or flowers around the banquette to complete the whole look. Play with colors and the result will be amazing. Do whatever you want and create an ideal place for summer days. The lighting plays an important role if you want to enjoy in your garden at night. So, install lamps or even lanterns and make the nights more pleasant and enjoyable.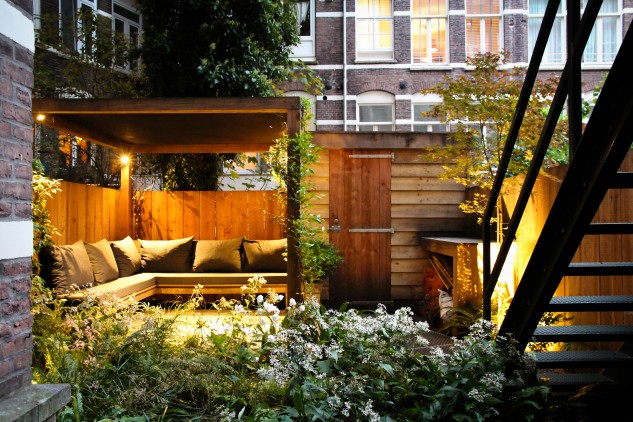 ---
9. Concrete Plus Colorful Pillows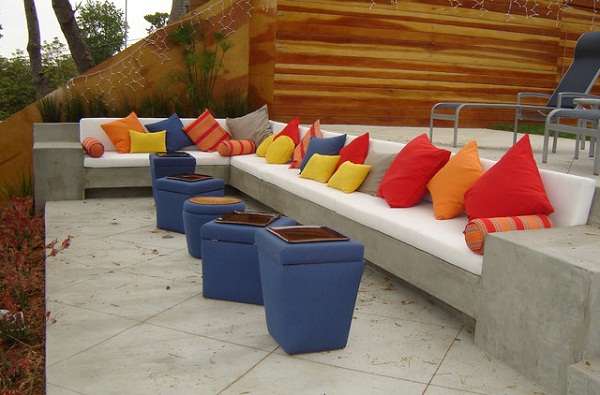 ---
10. Simple But Elegant Concrete Sectional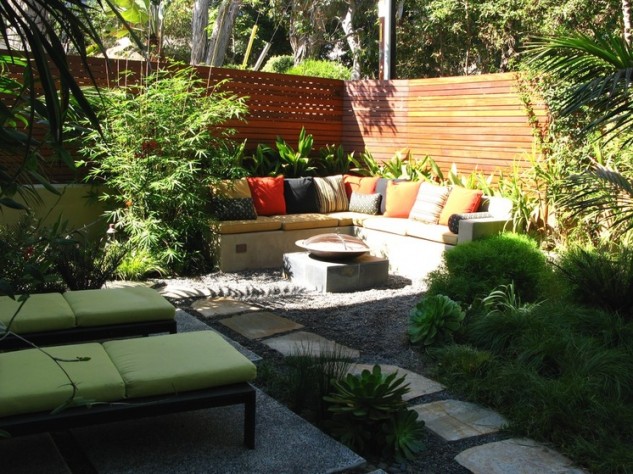 ---
11. Japanese Style Banquette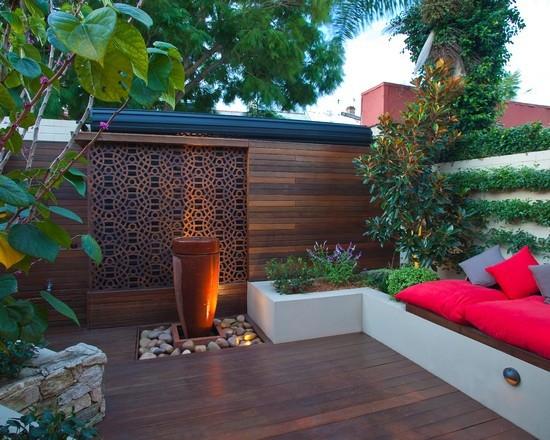 ---
12. Curved Concrete Banquette
You can use concrete blocks as a base and add a smooth finish with a colored wall or cushions. A small fireplace always gives a dose of sophistication to the complete look. Using concrete and a little bit of your imagination, you will make a beautiful place full of life and style.