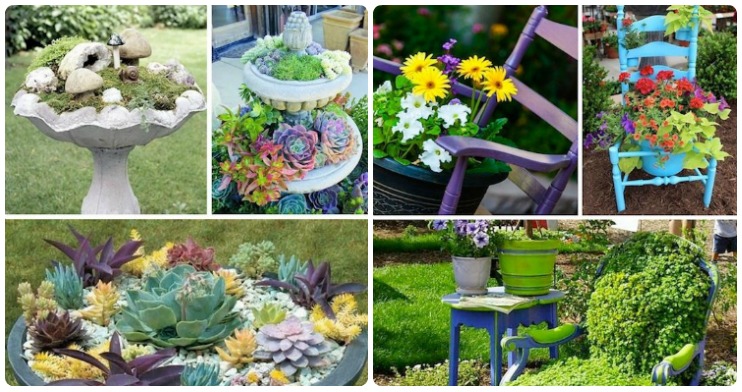 Really, you can make a planter out of just about anything. Why not add a little bit of whimsy and charm to your garden with items you already have around the house? Here are a few of our favorite clever garden container ideas. Get inspired!
1. Water Fountain Planters
Water fountains make for enchanting petite gardens. How fun would it be to make a little garden with rocks, moss, small plants, and mini garden accessories?!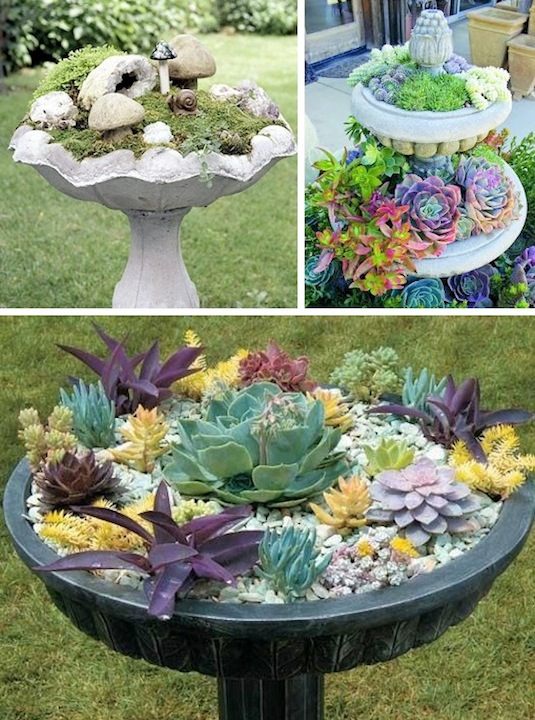 ---
2. Sink Planters
How Clever! I suppose you could use just about anything as a planter. The sweet Alyssum on the first picture creates the illusion of soap suds around the carefully placed plates.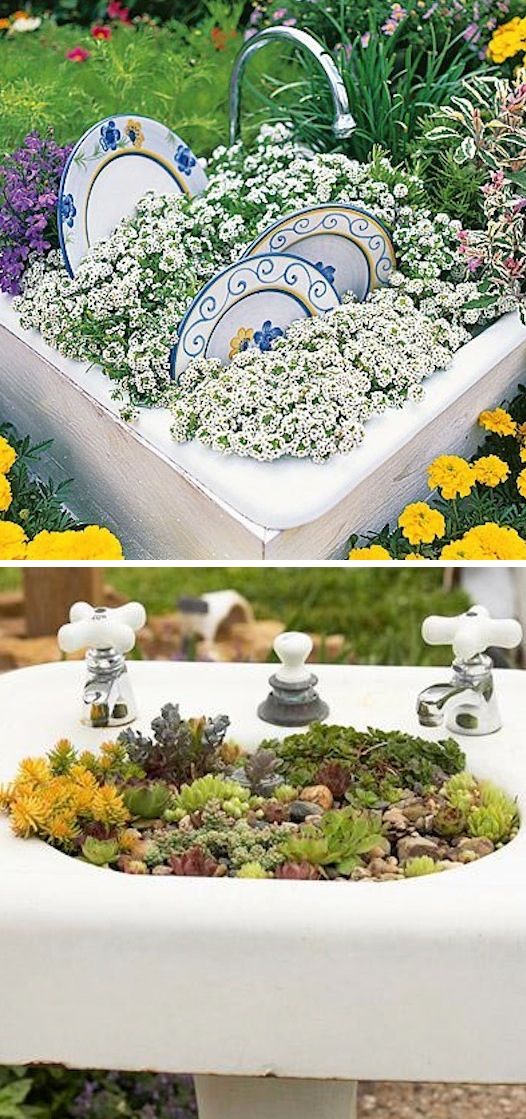 ---
3. Tree Stump Planters
What might now be an eyesore, can be a beautiful and natural flower pot. Use a chisel and hammer to carve out the middle of a tree stump or log, fill with soil, and then plant flowers of your choice.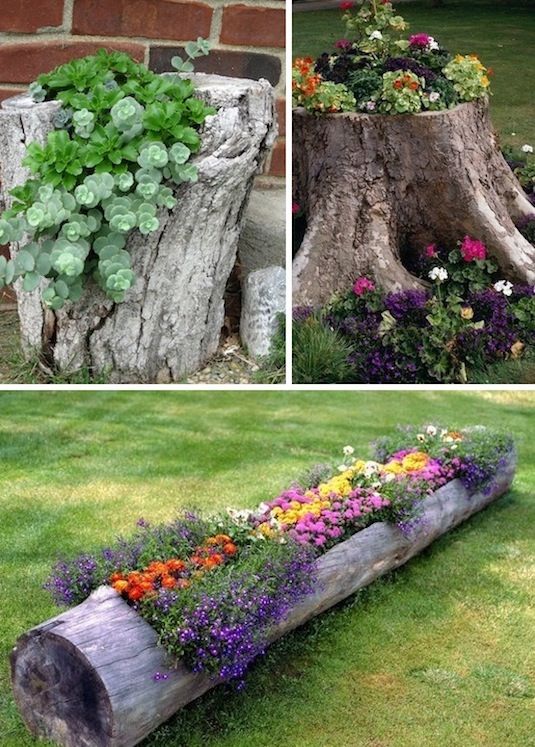 ---
4. Toy Truck Planters
A dump truck! This has got to be a bachelor's ideal garden container. I think it's quite whimsical and fun, myself! I can't help but think of everything as a container for plants now. Who wants a boring old pot when you can have something unique like this!? The only thing I would suggest is to drill a few holes in the bottom for proper drainage.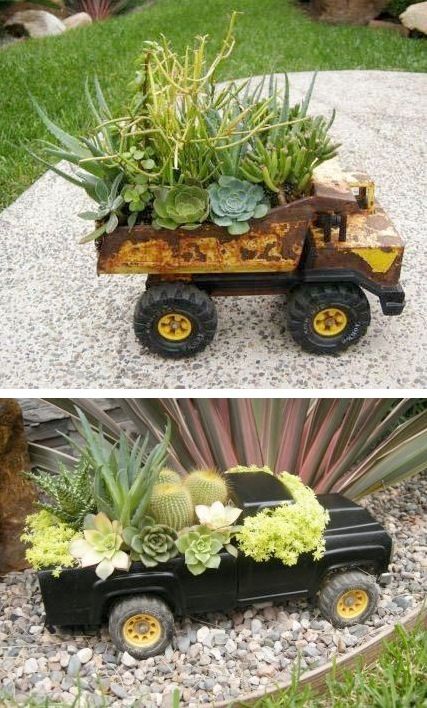 ---
5. Chandelier Planters
What an awesome idea for a patio or hung from a tree! Use cascading plants like Ivy for the best result.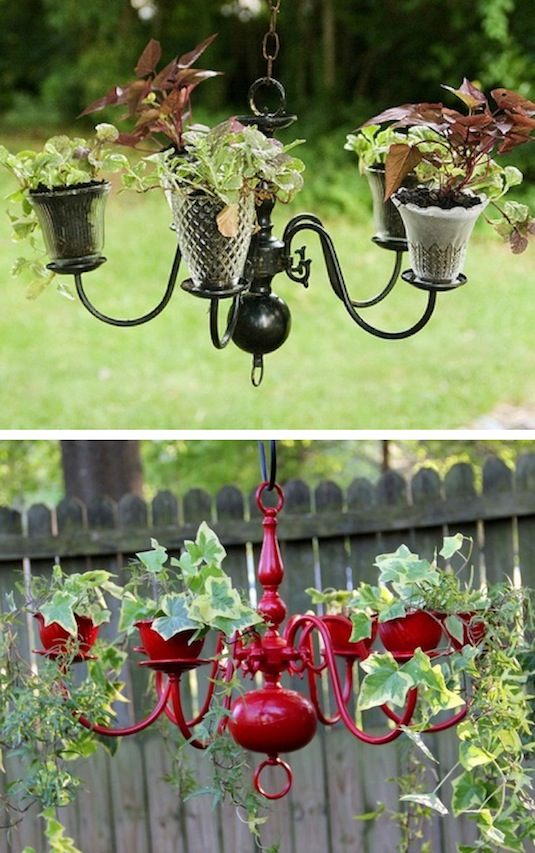 ---
6. Cinder Block Planters
Stacked cinder blocks have readymade compartments that are ideal for a variety of plants. You can stack and build them to create a wall or fit a custom space.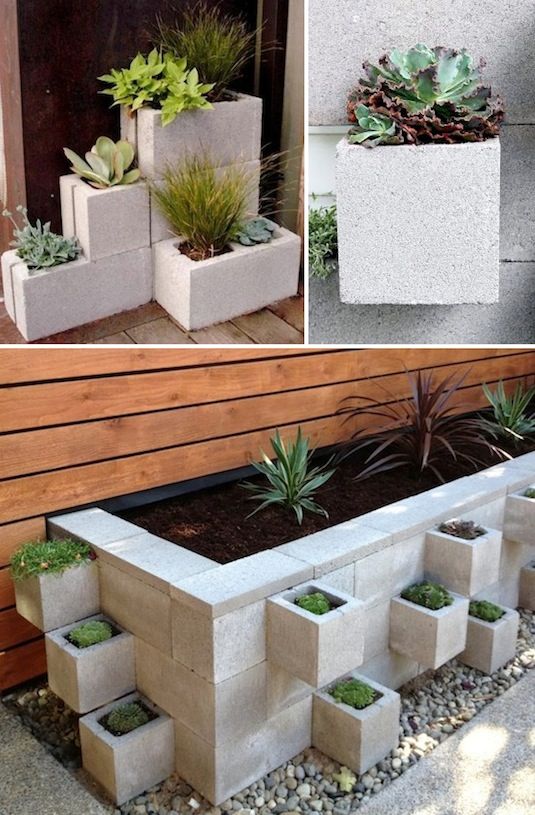 ---
7. Chair Planter
Simply remove the seat so your pot can rest in the frame!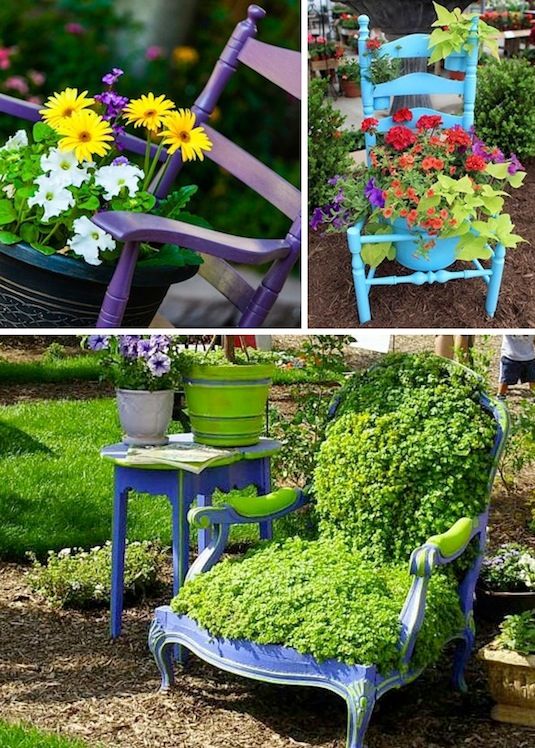 ---
8. Homemade Book Planters
Pretty sweet way to decorate your home! Any book lover can appreciate this. And, you can find beautiful vintage books at thrift stores and antique malls for just pennies.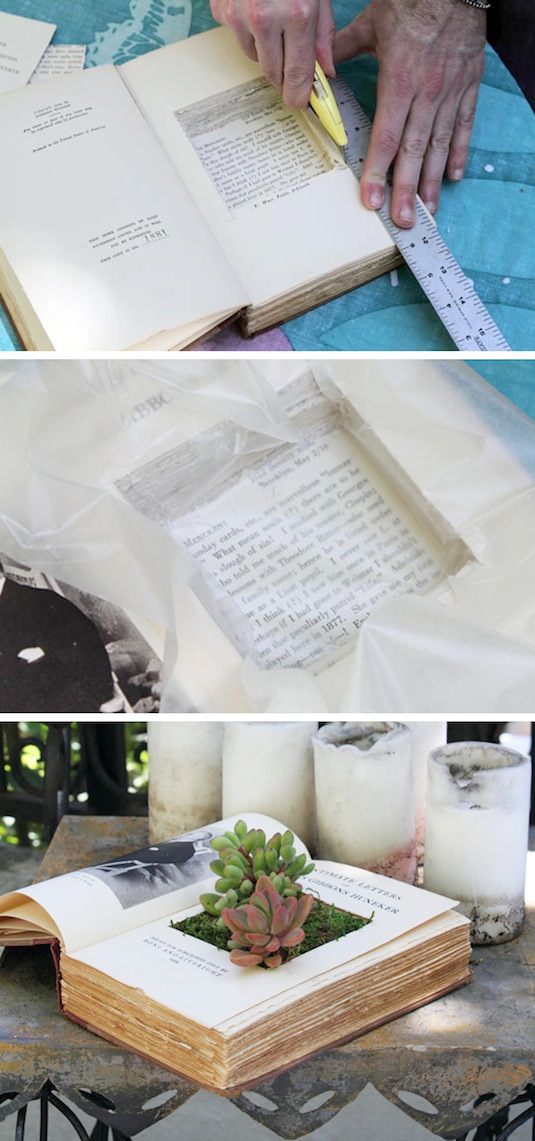 ---
9.Tool Box Planters
Tool boxes have that upper and lower level, making them ideal for showcasing a mini garden.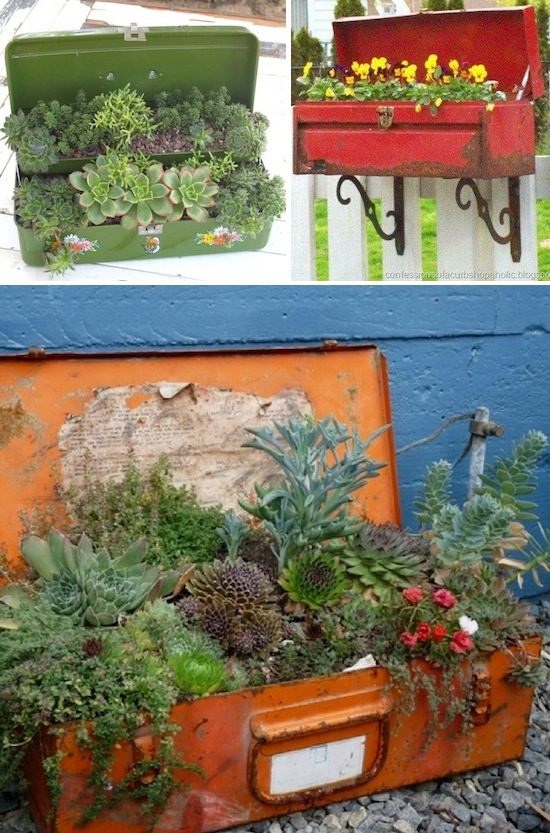 ---
10. Plantation Shutter Planters
This is great way to cover up ugly wall space or even add a little privacy to your yard.