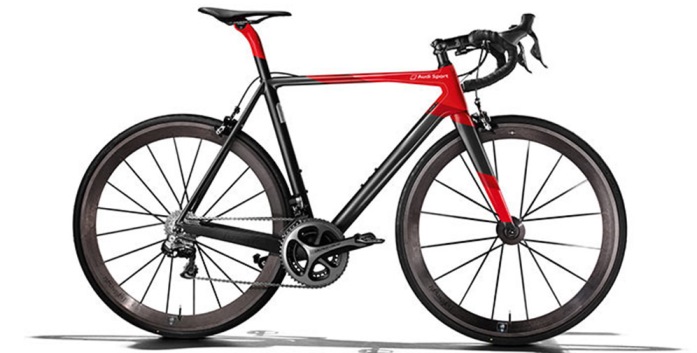 Luxury auto maker Audi AG unveiled its latest bicycle design in Japan in May 2015 – an ultralight, high-end bicycle that comes with a price tag fit for a low-end car.
Audi is going for the lightweight road market, collaborating with German bike and wheel manufacturer Lightweight to produce the Sport Racing Bike. According to Audi's website, the frame and fork are exclusive Audi Sport design. Other than the paint, the Sport Racing Bike looks identical to Lightweight's Urgestalt, so chances are that the two models are structurally similar, especially considering both frames weight 790 grams. The total bike weight is claimed to be 5.8kg.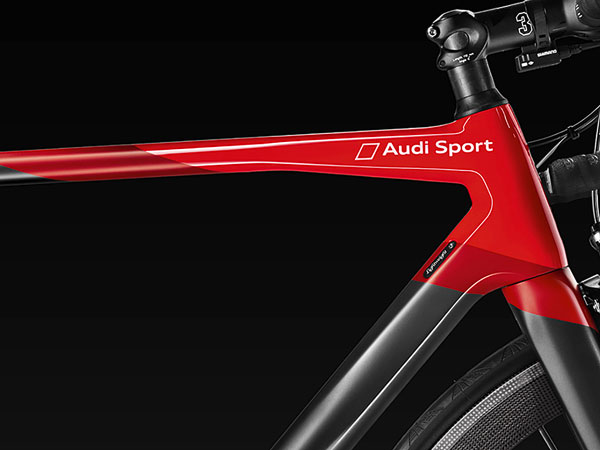 The carbon fibre Audi have used is known as T1000, created by Japan's Toray Industries Inc. reportedly the same as that used in Audi's race cars. The wheels are Lightweight Meilensteins carbon clinchers, while the groupset is Shimano Dura-Ace Di2.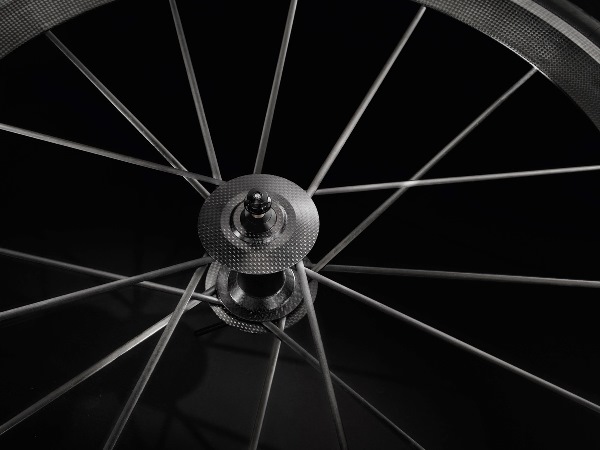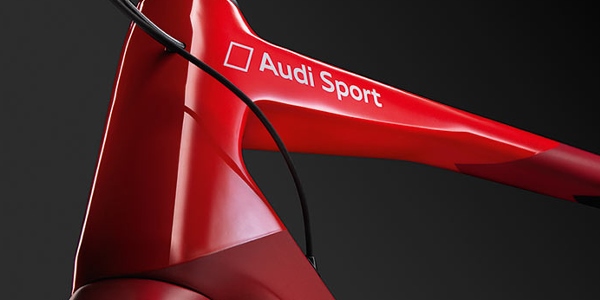 The finish of the bike was the work of the Audi Concept Design Studio in Munich, who were responsible for the paint finish and the custom made Selle Italia saddle with an Audi nappa leather cover, borrowed from an Audi R8 motor car. There's an alloy plate on the seat tube showing the serial number of each of the limited edition bikes.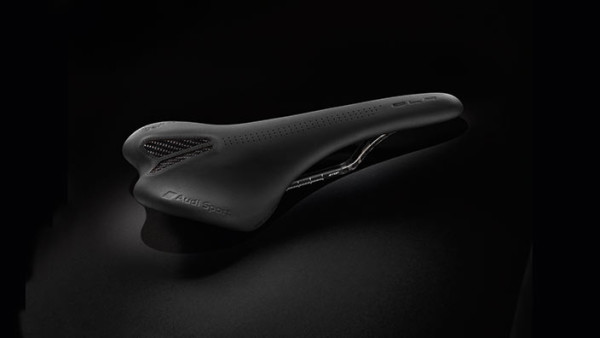 Interested? The bike will be available in five sizes and as a complete build only. It won't be cheap, but you probably guessed that already. It'll cost €17,500.