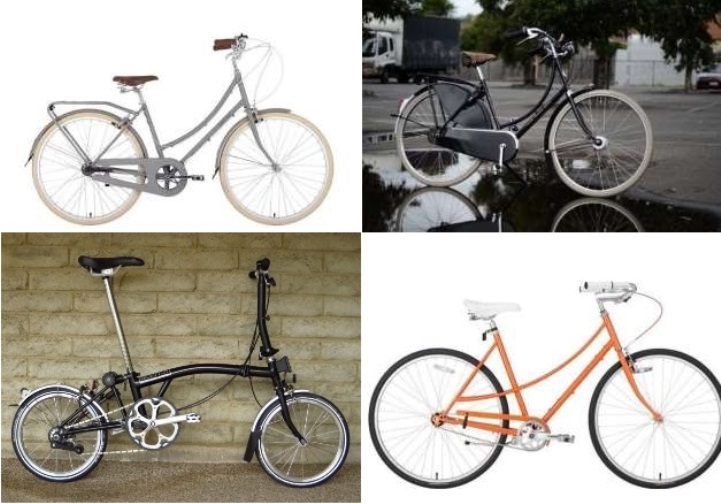 With downtown areas being revitalized in cities across the nation and populations moving inwards, there's never been a better time to explore your home town by bike. We've put together a list of our favorite city cycles to suit everybody.
Public Mixte Bikes
Price: From $550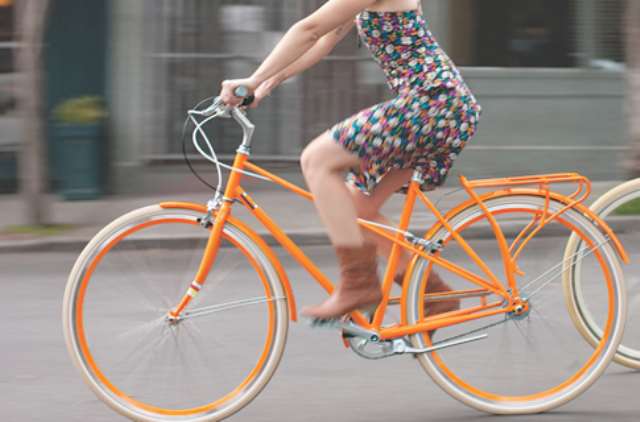 One of the perennial favorite brands is Public and the sweetheart choice seems to be the new Mixte French Style. It features "a premium French-style step-through design and a wide range of seven speeds to satisfy the most discerning city riders."
---
Hollandia Opa City 28 Dutch Cruiser Bicycle
Price: ~$250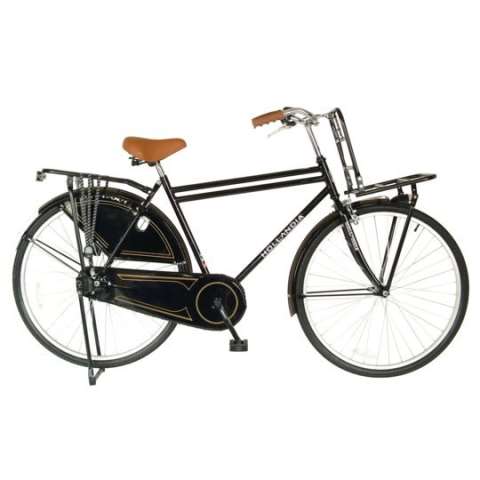 From internet strong Wayfair, I just found a really well priced Dutch bike for the Europhiles out there – "This classic bike has a simple one speed gearing with a coaster rear brake that allows you to spend less time working on your bike and more time enjoying the ride. The large front and rear fenders along with dress and fully enclosed chainguard keep you clean while headlight and racks make commuting a breeze."
---
Beater Bike Classic
Price: ~$300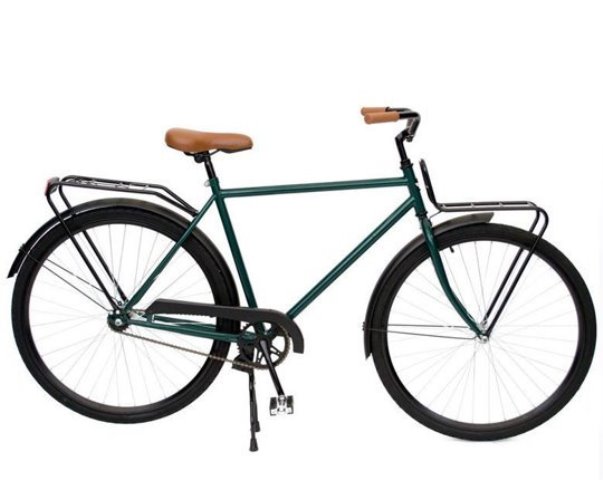 From Flying Pigeon LA – "Beater is the city bicycle in its purest form. No frills, nothing silly. Just a strong steel frame, the perfect number of gears (either one or three), an upright riding position, and a rack to carry stuff with."
---
Republic Plato Step Through
Price: ~$400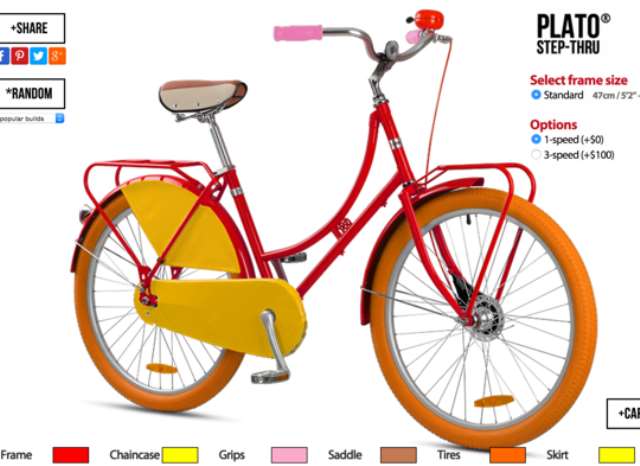 From Republic in Florida, their bikes are totally customizable (switch the colors!) and come in 7 days: "Our Plato Dutch bicycle is designed as a mix of retro styling and modern twists – because a dose of whimsy arouses just the right attitude for this bike. Plato bikes are built around our 26 inch, super cushy, super relaxed, balloon tire wheelset. We offer our Plato bicycle as a 1-speed or with a 3-speed or 7-speed Shimano Nexus internal hub."
---
---
Roadster Classic
Price: ~$430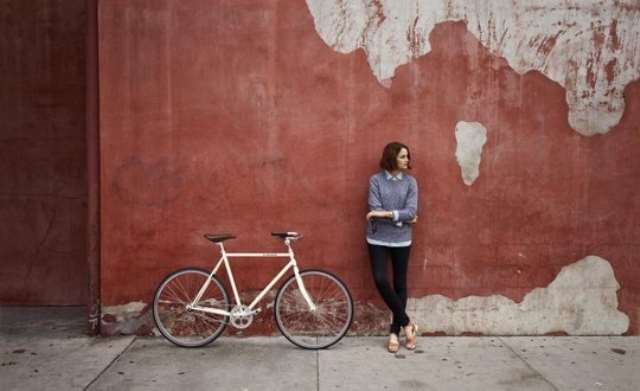 A few dollars cheaper than last year, this classic frame from Linus is a New York City staple where it can't be beaten up or stolen. It's chic but incognito: "This stripped down, elegant ride is the bicycle in its purest form. A simple, clean profile inspired by French and Italian cinema from the 50's and 60's."
---
Twin City Step Through
Price: ~$450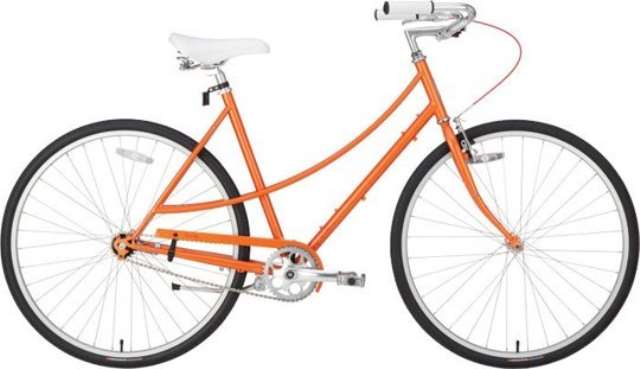 From Civia in Minnesota the Twin City Step Through is their basic model: "The simplicity of the Civia Twin City bike encourages you to get out of your car and onto your bike."
Frame-integrated steel rear rack
7-speed IGH and single speed available
Steel frame and fork
---
Bones Bike
Price: ~$550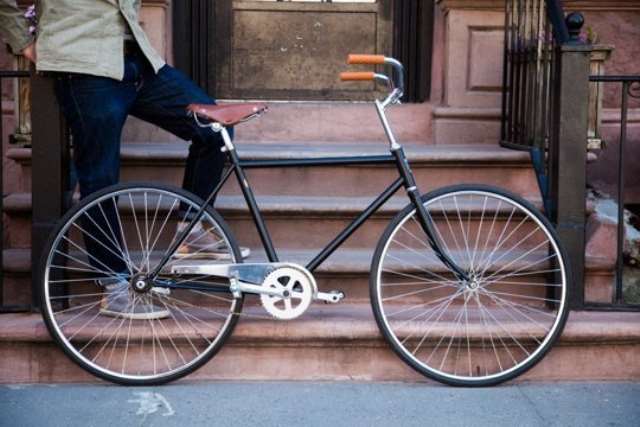 From Bowery Lane in Bklyn, this is their stripped down and ready to ride the city version: "Just like the rest of our Bowery Lane Bicycles, the new Bones is hand cut, welded and assembled here in New York City in small production runs."
---
700c Step Through
Price: ~$550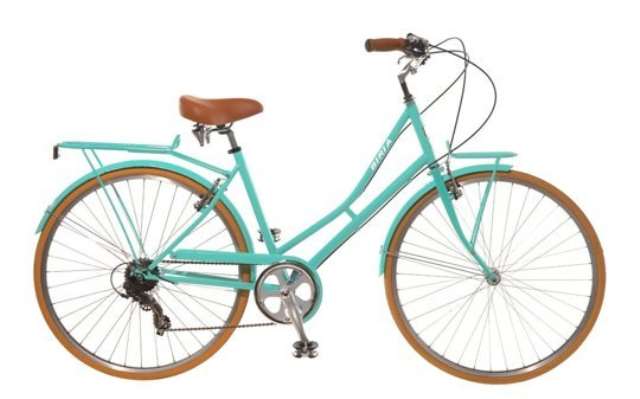 From Biria of Germany, this baby is sold through Amazon and has many fans as a basic ride:
Frame: Steel, Fork: Steel Unicrown, 7 speed Shimano
Rims: Aluminum black with CNC wall
Sizes: 48 cm (19″)
Colors: Celeste Green
---
Ace Hotel LTD
Price: ~$875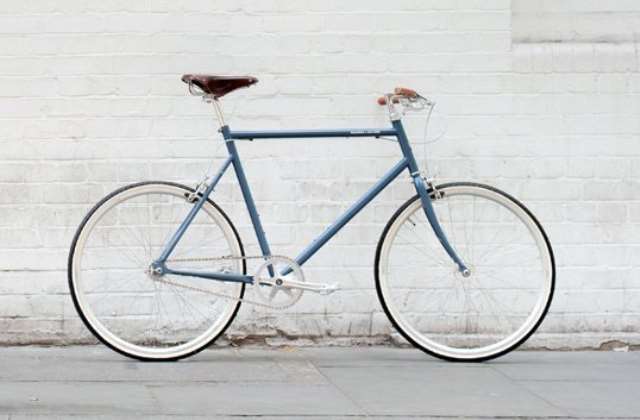 From Tokyo Bike, now available easily in the States, comes a new Ace Hotel inspired version: "A Limited Edition Single Speed model with comfortable 26″ wheels, designed for the Ace Hotel. Four matte finishes accessorized with Brooks saddles and Gropes Grips."
---
Brompton S2L
Price: ~£970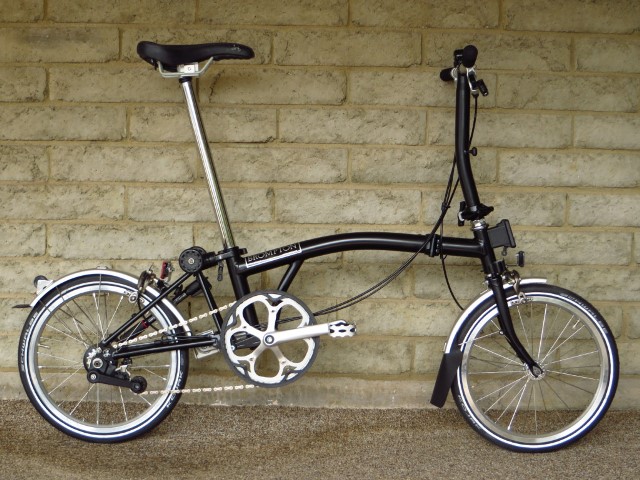 Brompton remains the standard bearer for fold-ups and an articulated British triumph of design and function. The new SL2 is among the lightest models (10.9kg) offering a sporty riding position and just two gears to save further pounds (enough for most needs).
---
Gazelle Toer Populair T3 Black
Price: ~$1,500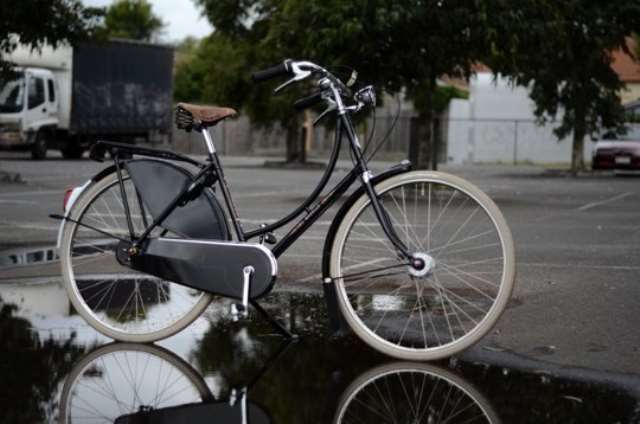 From the largest bicycle company in the most bike crazy country in the world, the Gazelle is the ultimate city bike and Dutch bike: "The Gazelle Toer Populair T3 has a 3 Speed Sturmey-Archer hub and rod linkage drum brakes which means there will be low maintenance and high reliability for years to come. Try this stylish and extremely comfortable bike endorsed by the Royal Dutch Family and use it to escape the city or… explore the city."
---
Paula in Pigeon Blue
Price: ~$2,300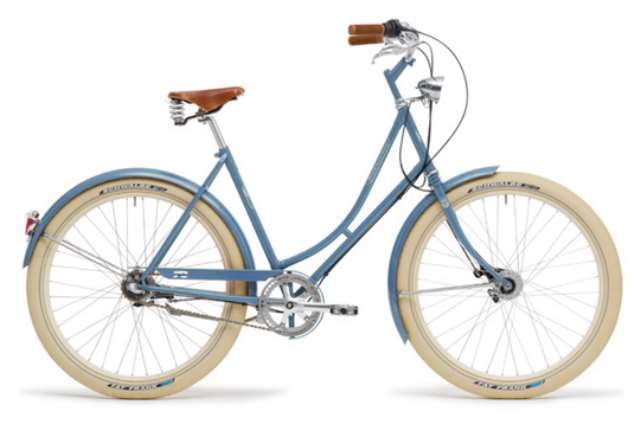 From Retrovelo in Germany and available in San Francisco at My Dutch Bike, the Paula is the higher of their two classic women's versions: "With her 7 or 8-speed internal gear hubs PAULA overcomes each distance in no time. Along the way she provides a relaxed and upright position and thus a very comfortable ride in every situation."
---
The Women's Runwell
Price: ~$2,900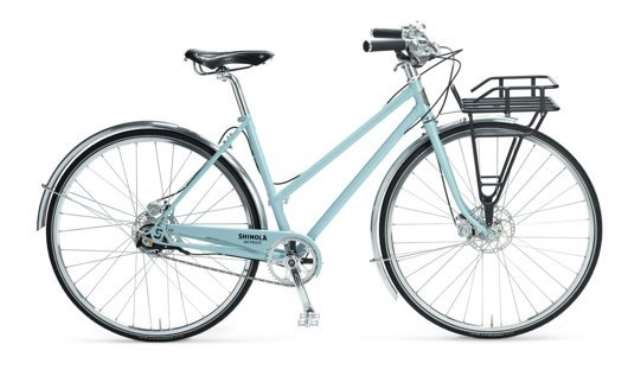 At the top of the US line and from Shinola in Detroit, here's a retro design exquisitely executed in minty blue: "The Women's Runwell retains much of the DNA of the original, including custom Shinola front rack and fenders, with a classic blend of urban style and practicality. The high-end Shimano Alfine 11-speed internal hub protects against rain and snow, making the new Runwell virtually maintenance free for daily riders, and Shimano mechanical disc brakes and internal cable routing provide stopping power in nearly any weather conditions."