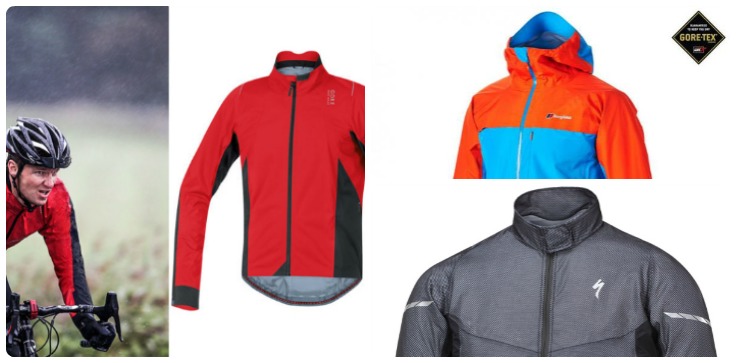 Cycling will, at some point, demand a rain jacket. And given that you can never tell when it will rain, you need to have the right outerwear to hand.
A huge range of options are available in terms of cut, weight and weather-proofing so, once you've set a budget, think about how you will use your jacket.
If you like riding fast and light on a road bike or a cross-country MTB, opt for breathability, a slimmer cut and packable weight.
If you need something more heavy duty – for commuting or hanging around by the bike park, for example – head for a looser cut and possibly a hood. Consider off-the-bike practicality and style too.
Bear in mind that two things will add cost to your waterproof – fabric and features. Light, extra durable and more breathable fabrics cost more to make, and adding seams and pockets means it not only takes more time to make the jacket but that there's more to seam-seal.
Materials are made waterproof by the addition of a coating or a membrane. Broadly speaking, membranes tend to be more breathable, but not all are created equal because the techniques used to attach the membrane to the outer differ and will also affect breathability.
What to look for when buying a waterproof cycling jacket
Taping: Taping is used to seal the seams in a waterproof jacket on the inside. It does add bulk, though, and reduces a jacket's breathability – so some of the jackets here trade a bit of seam leaking for a better overall performance.
Breathability: It's no good keeping rain out if you get soaked by sweat from within. Different fabrics have different water vapour transfer rates but cut, lining and vents all make a significant difference to how dry you stay.
Care: The worst enemy of your wet weather gear is your washing machine. Detergents strip off waterproof coatings and conditioners will clog the pores and fibres that help fabric wick and breathe. Always read washing instructions.
Waterproofing: To be officially waterproof a garment has to withstand the pressure of 1000mm of water without leaking. This test concentrates on jackets that keep moisture managed so you stay warm however foul the forecast.
Features: Pockets, hoods and zipped vents might seem a good idea on a hanger, but not if they make a jacket too bulky to shove in your back pocket when you're not wearing it. Extra features will all add to the cost too.
Best waterproof cycling jackets
Gore Oxygen 2.0 Gore-Tex Active – top waterproof for all kinds of cycling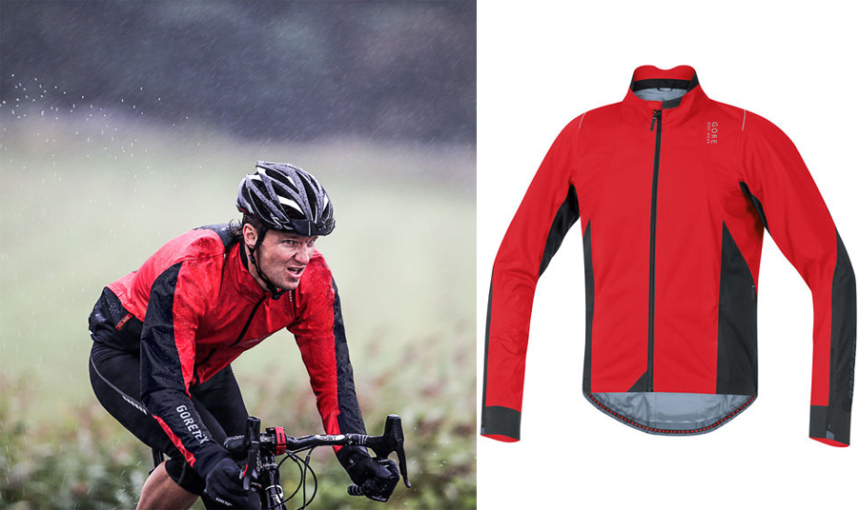 The top choice for both road and mountain bikers is the Gore Oxygen 2.0. It scored five stars out of five in tests by both Cycling Plus and Mountain Biking UK magazines, with the former saying: "Gore-Tex is the byword for waterproofing, and the Active version used on the Oxygen 2.0 is outstanding at keeping rain out. It breathes brilliantly too, is light, and is packed with well thought-out features". The latter called it: "quite simply outstanding."
Endura Helium and MTR Emergency shell – great value options
Scottish brand Endura offers some top quality cycling jackets at reasonable prices – the Helium was the value pick of the bunch for our road testers, and the MTR Emergency Shell topped the charts for budget MTB waterproofing.
Endura Helium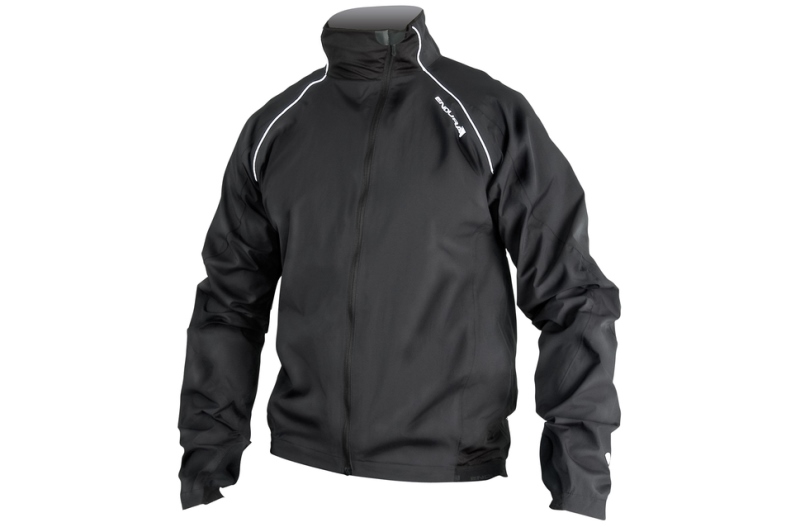 The Helium has been part of Endura's range for at least half a decade and if it's changed in that time, we haven't noticed. That's not a criticism – it worked brilliantly at the start of the decade and still works well today.
Endura MTR Emergency shell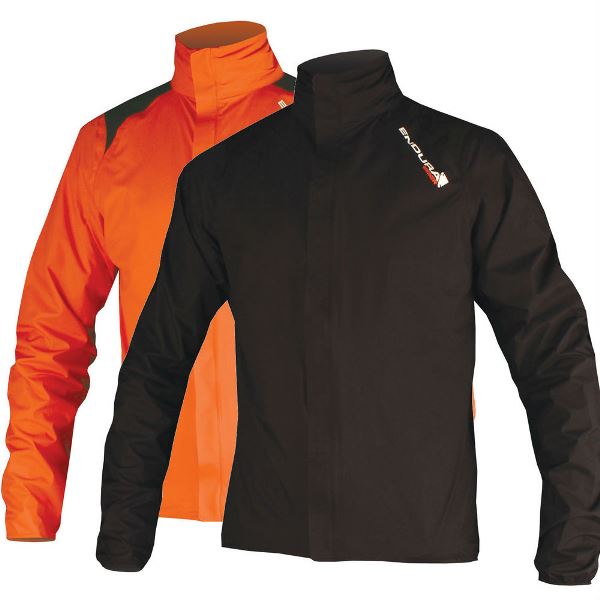 The MTR is top value choice for mountain bikers: "A featherweight emergency waterproof that's always useful and never a chore to stow away," said the reviewer.
More great road cycling waterproofs
Castelli Pocket Liner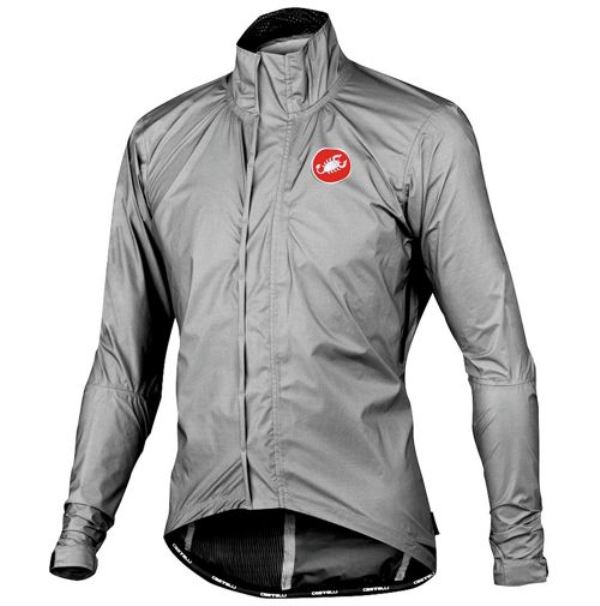 Castelli's Pocket Liner is up there in the eye-wateringly expensive bracket – good job it's waterproof! It's long been a favourite, and nothing's changed; it keeps rain out but doesn't keep sweat in. The waterproofing is thanks to excellent event fabric and its great breathability is helped by two zipped vents.
Altura Vapour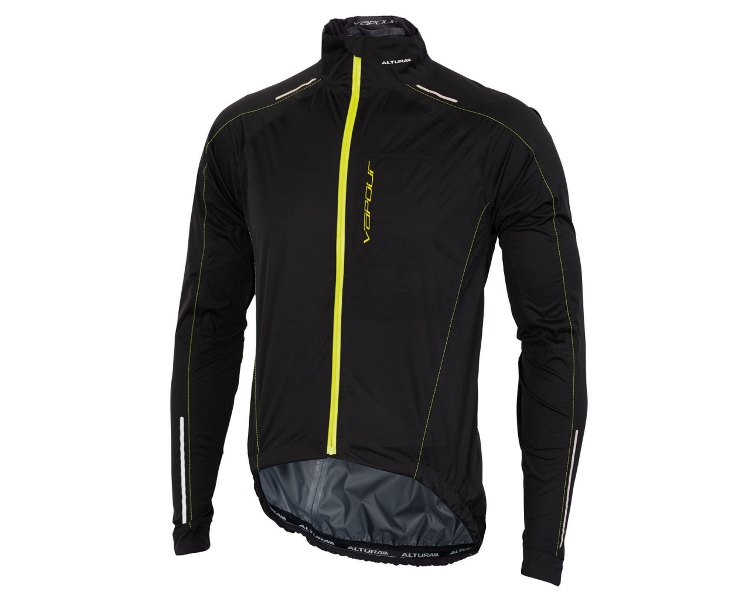 The Vaour has an unusual matt finish that could have you questioning its rainproof-ness. Worry not – the finish is down to the fabric's stretch, which really helps fit, especially on the drops, and the top-notch water resistance comes from an inner membrane.
Rapha Pro Race Team Cape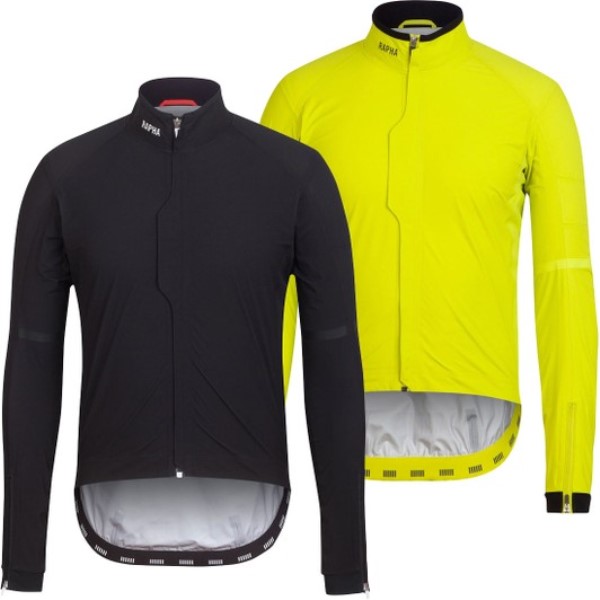 Rapha makes some bloody good kit and the race Cape is a prime example. It looks great even in hard-to-pull-off fluoro yellow ('chartreuse' in rapha-speak) and fit and comfort is superb.
More great mountain biking waterproofs
Berghaus Vapour Storm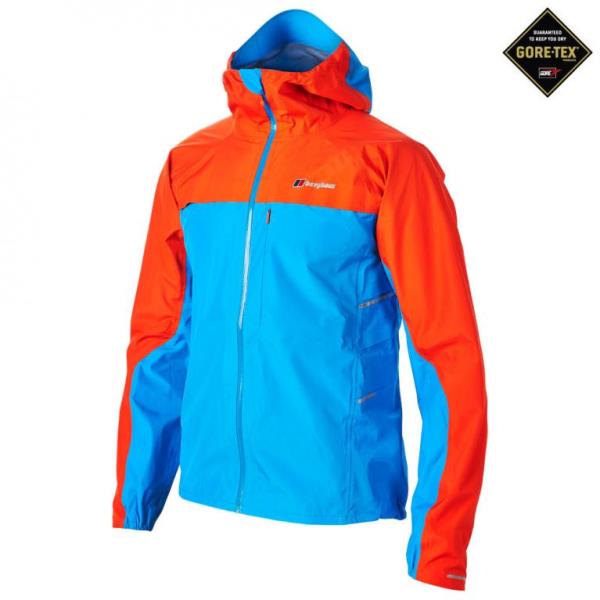 Designed by Berghaus' leading MtnHaus development team, the Vapor Storm has been engineered for high-energy multi-sport use. It's not MTB-specific, but because it has the notion of active performance at its core, there are none of the usual compromises you have to make when going for the 'one jacket for all' option.
Mission Workshop Orion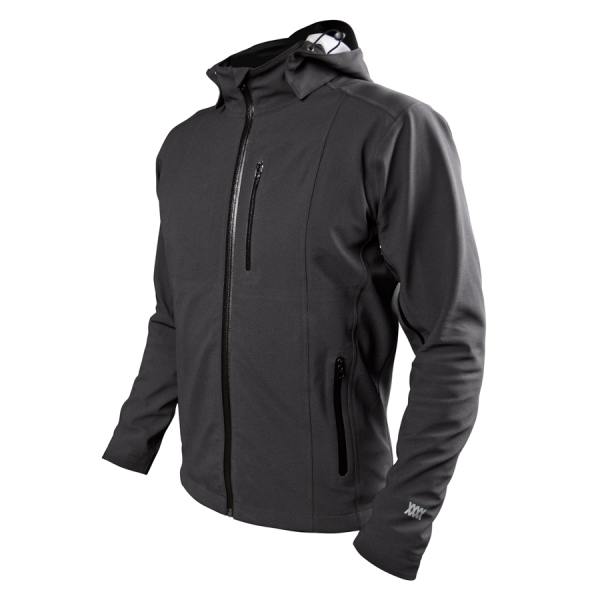 The Workshop Orion was updated last year, to pack the same performance punch as the previous version into an all-round lighter-weight jacket. Testers were unanimous that this was a good thing.
Specialized Evolution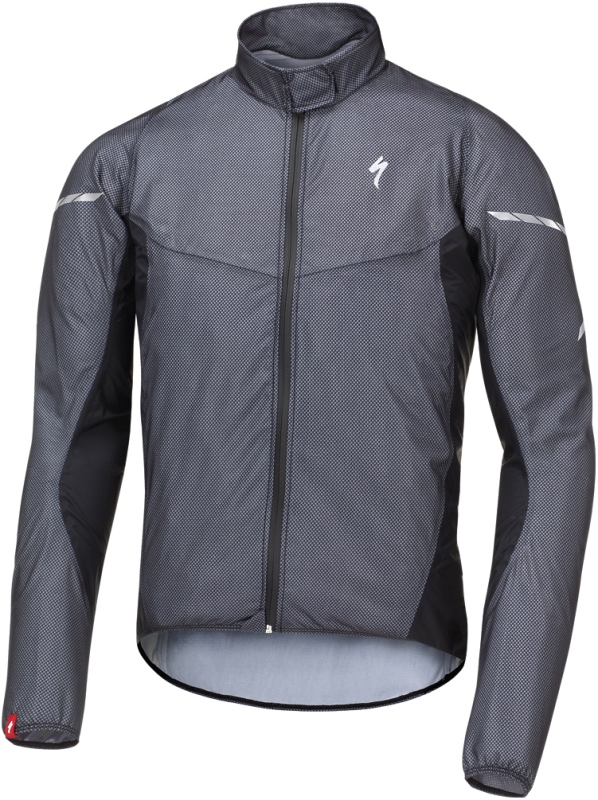 Proof that the combination of a great fit and a top-notch fabric are all you ever need, the Evolution is brilliant in its simplicity. Made from Gore-Tex Active, which combines guaranteed waterproofing with superb breathability, it still packs small enough to tuck into a jersey pocket.
TELL US, WHAT IS YOUR FAVOURITE?