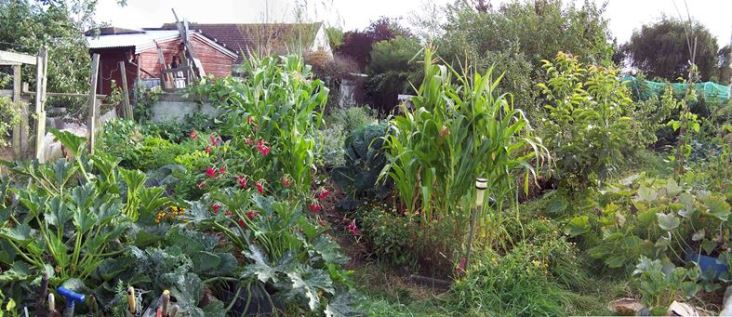 Permaculture is a system of agricultural and social design principles centered around simulating or directly utilizing the patterns and features observed in natural ecosystems. The term permaculture (as a systematic method) was first coined by Australians David Holmgren, then a graduate student, and his professor, Bill Mollison, in 1978.
It has many branches that include but are not limited to ecological design, ecological engineering, environmental design, construction and integrated water resources management that develops sustainable architecture, regenerative and self-maintained habitat and agricultural systems modeled from natural ecosystems.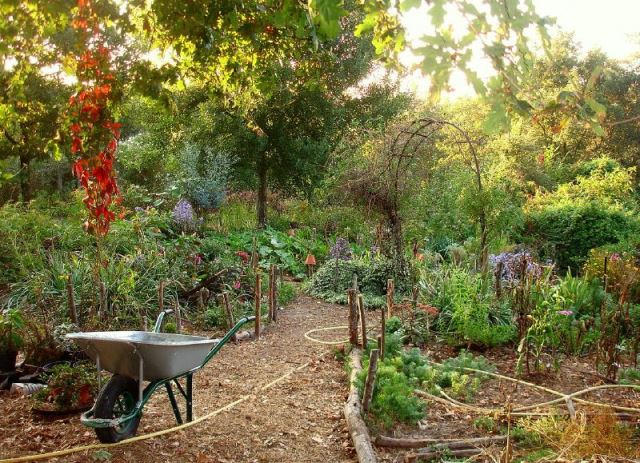 Mollison has said: "Permaculture is a philosophy of working with, rather than against nature; of protracted and thoughtful observation rather than protracted and thoughtless labor; and of looking at plants and animals in all their functions, rather than treating any area as a single product system.
A permaculture garden differs from other modern farming techniques because its focus is on more than merely growing food.
Permaculture practitioners seek to find balances between the give and take of nature– animals included– and the needs of humanity. From sustainable homes and renewable energy sources to food forests, the permaculture movement is about much more than gardening.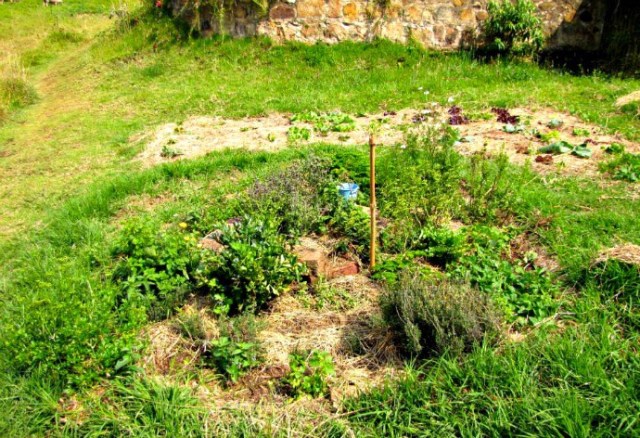 However, creating your own permaculture garden is not a bad way to start down the road to sustainable living.
So, then, where to begin?
The simple answer is, in your own back yard (if you have one!)
If you don't have a backyard, a courtyard garden or even a balcony garden can be productive, and do still make a difference, every little effort towards helping the planet makes a difference, even of it just serves to maintain your connection to nature. If you don't even have a balcony, there is the possibility of taking part in a community garden, getting your own plot, and doing your gardening there. In some areas the waiting list for community gardens can be long, while in other areas, there's surplus free space with no-one claiming it. Another possibility is to volunteer to to design and maintain a friend's backyard garden if they're not interested in gardening and not using it for anything. Where there's a will, there's a way!
One of the important things you learn in Permaculture is design, for Permaculture is ultimately a multidisciplinary design system.
There is no set formula for developing this type of design, but there are best practices.
Copy nature's blueprint and enhance it with useful plants and animals. Think of the structure of a forest and try to mimic it with your plantings. A canopy of tall trees will give way to smaller ones, flanked by large and small shrubs and, finally, by the smallest plants. Edge habitats, where trees border open areas, are perfect for fruiting shrubs, such as currants, and for a variety of useful native plants, such as beargrass, which is used for weaving baskets. Mimicking these natural patterns provides for the greatest diversity of plants.
Stack plants into guilds. A guild includes plants with compatible roots and canopies that might be layered to form an edge. As you learn more about your site, you'll discover groups of plants that work well together. For example, pines, dogwoods, and wild blueberries form a guild for acid soil.
Make use of native plants and others adapted to the site.
Divide your yard into zones based on use. Place heavily used features, such as an herb garden, in the most accessible zones.
Identify microclimates in your yard and use them appropriately. Cold, shady corners; windswept spots in full sun; and other microclimates present unique opportunities. For instance, try sun-loving herbs like creeping thyme on rocky outcroppings; plant elderberries in poorly drained areas.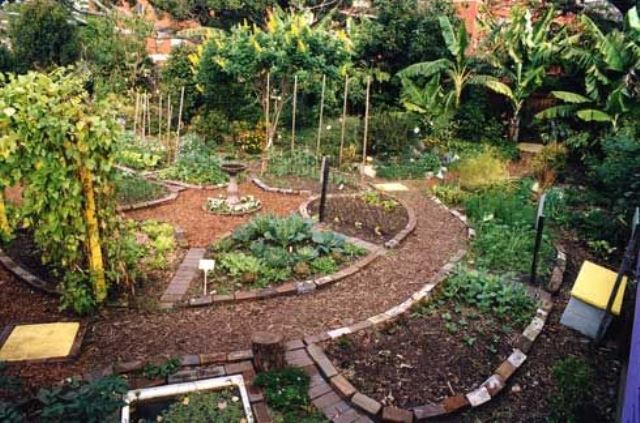 In summary, breaking down the task of building a garden from scratch into small, manageable pieces, a garden bed at a time, with a complete overall design to guide your efforts, makes it far less daunting than it initially appears at the start. You're more likely to start something if it looks more like a molehill than a mountain! Once you've successfully completed a project like your own Permaculture garden, you'll look back and be glad you made the effort. If you've done a Permaculture course, I urge you to take that step and apply what you've learned. Nothing reinforces knowledge like the practical application of it. We learn best by doing!