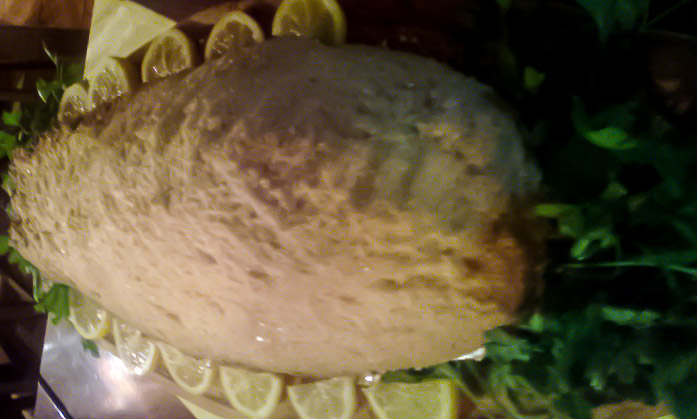 This recipe is very easy to prepare, but it is very tasty and effective when you serve it on the dinning table.
You will impress your guests for dinner with this cemented carp!
Try it and, believe me, you won't regret it!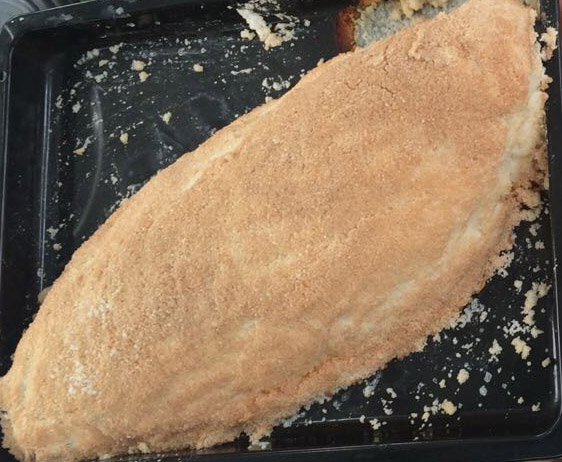 Ingredients:
One Carp weighting around 3 kg;
1 kg. coarse sea salt;
10 egg whites;
1 cup of water;
1 finely chopped carrot;
1 finely chopped onion;
1 cup of peas;
1 cup of corn;
little dill weed.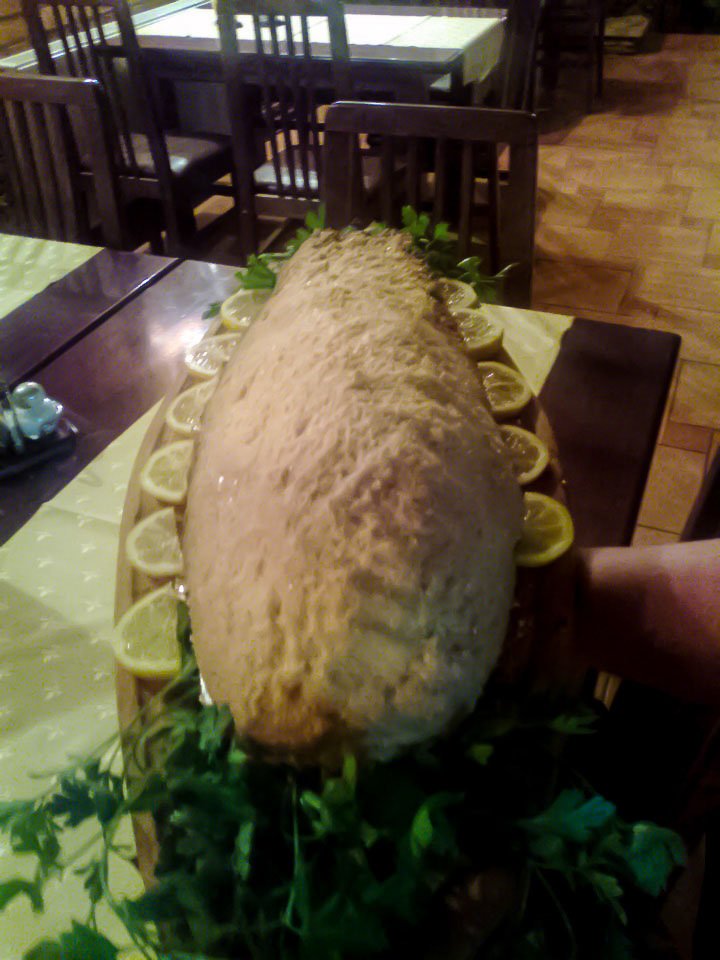 Preparation:
Clean the carp, pour some salt inside it and put it aside.
Combine the egg whites, the salt and the water and mix them until you get an uniform mixture.
Stuffing mixture: Mix the chopped carrot and onions with peas and corn. Spice it with a little dill weed. Fry the mixture in a pan little bit until softened.
Stuff the carp with the mixture.
At the bottom of the baking pan put some sea salt (around 2 cm thickness).
Wrap the stuffed carp with the mixture of the salt and egg whites from all sides and put it in the baking pan above the salt layer.
Bake in preheated oven at 190 degrees about 70 minutes.
After the baking, the carp will be "cemented", it will have some kind of hard shell around it.
You will have to crack the hard shell with some kind of tools like hammer and chisel.
Remove the upper layer of salt and serve it with the additions of your choice.
Bon appetit!