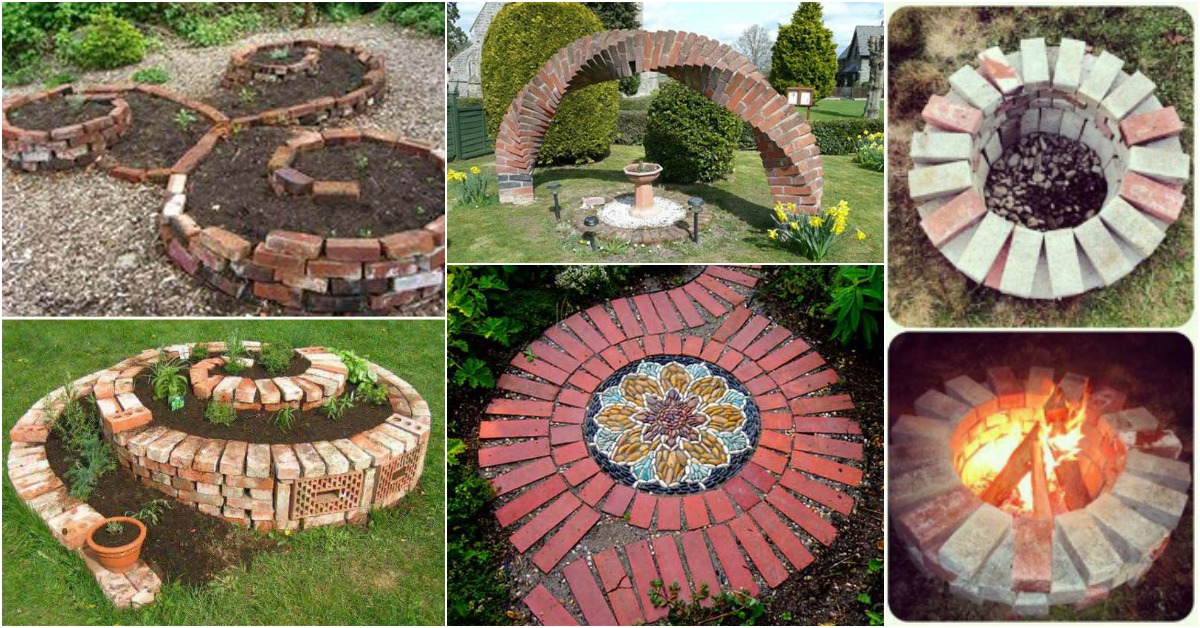 It is time to start making plans for this summer. Outdoor space is always the focal point of the summer home. When you are planning to make some constructing and decorating for your garden or yard, have you considered trying those wonderful brick projects? If you look at the landscape design cases, you will find bricks can be used in many ways. They are not only serving as a decor for road and garden path. There are many brilliant DIY projects can be finished with old bricks. You can see them on a backyard waterfall,herb spiral garden, simple fire place and even a birdbath stand. Scroll down, and you will find a lot of amazing ideas on cool garden and yard brick projects.
Cute tea lights, perfect for summer nights.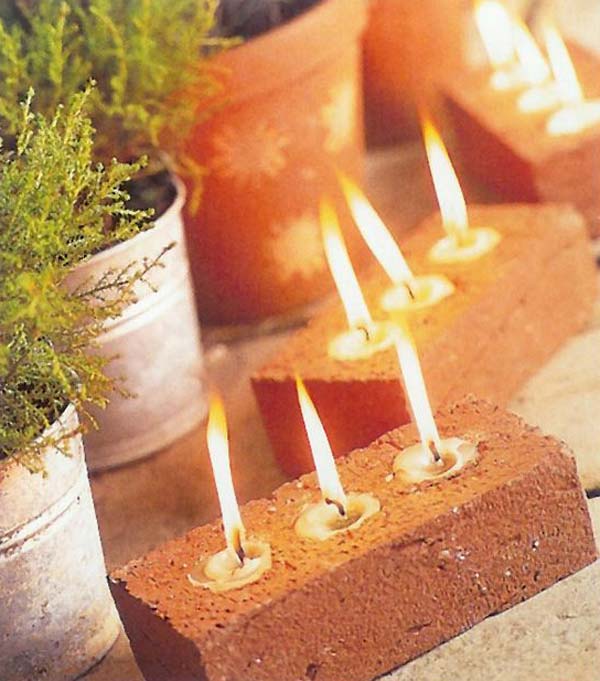 ---
How about a garden arch like this?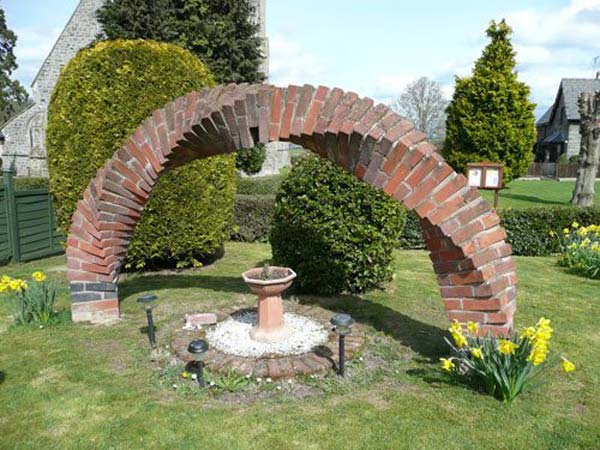 ---
Build your own waterfall in a corner of backyard.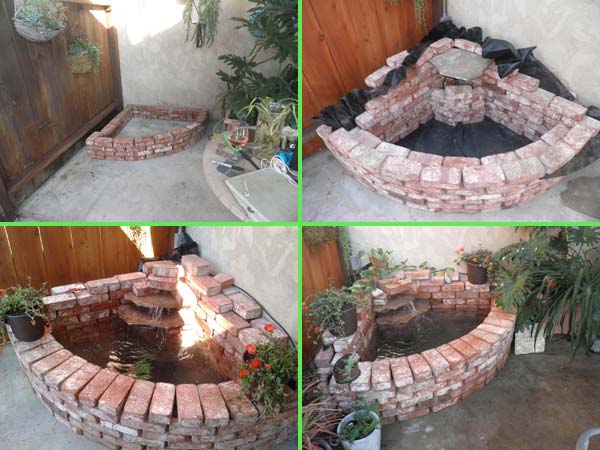 Tutorial —-> quirkycool.blogspot.com
---
Only have a little garden? Try building a herb spiral.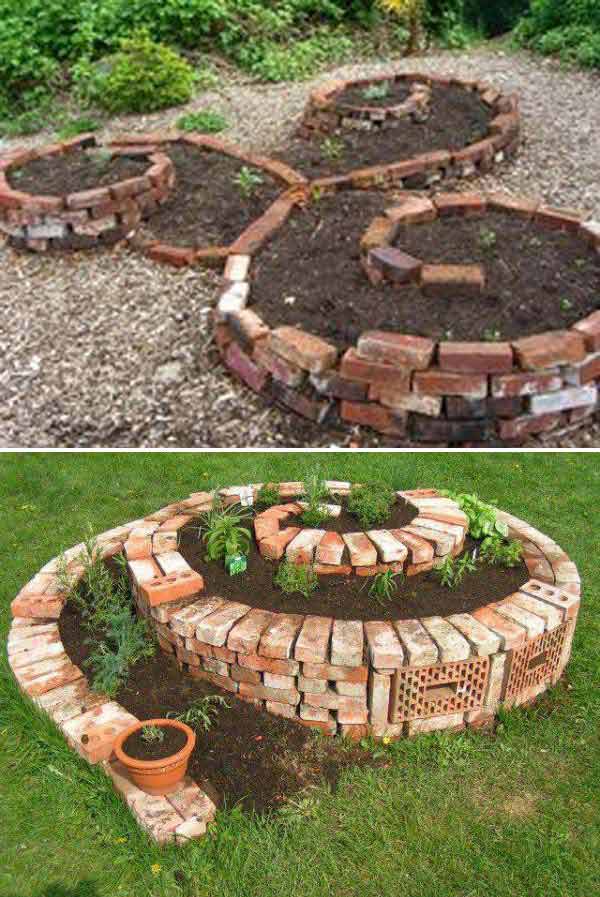 ---
Make a brick edging for your garden beds.
---
Painted walkway in the front yard.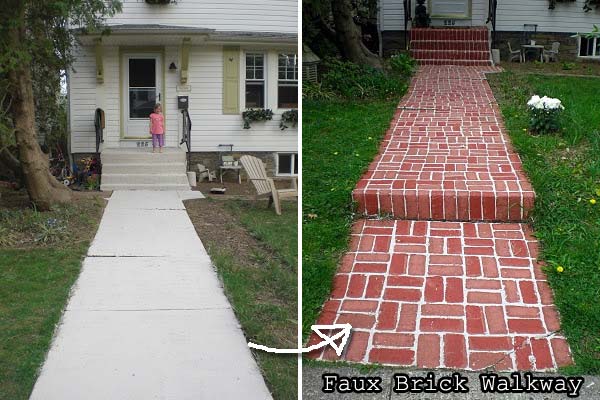 Tutorial —-> thepaintedhome.com
---
Easy way to build a fire pit does not require any other materials.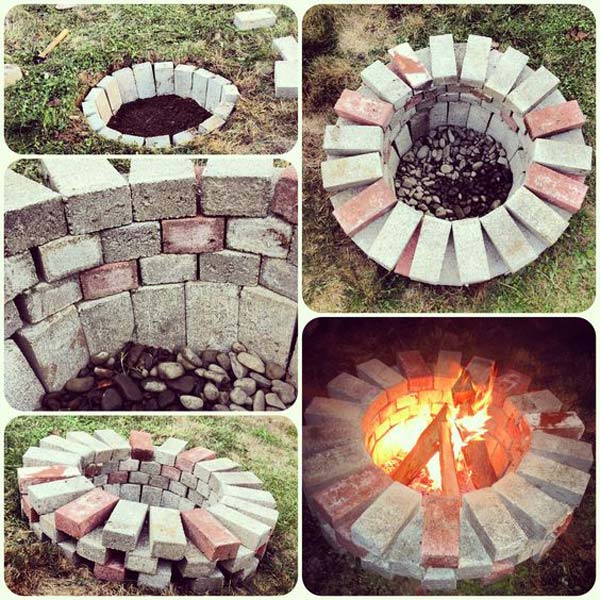 ---
Make a birdbath stand with a clay saucer.
---
Before and after tree ring.
More Brick Projects on the next page…