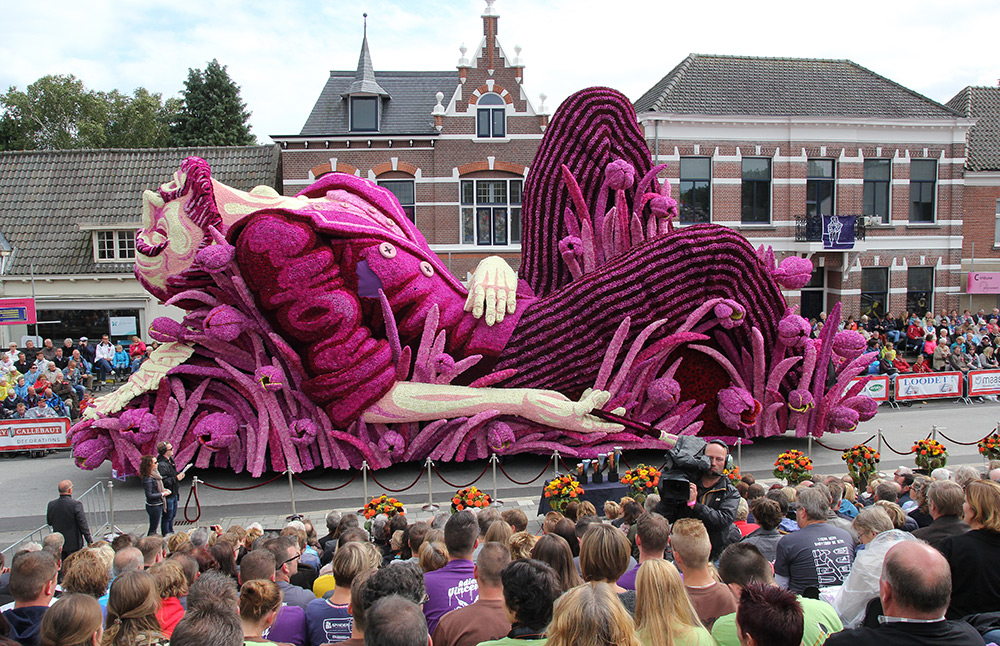 Another year, another Corso Zundert.
The legendary parade of giant floats adored with thousands of dahlia flowers that twist through the narrow streets of Zundert, Netherlands.
This year 19 teams took inspiration from the work of Vincent van Gogh. The towering floats borrow colors, motifs, and imagery from van Gogh's painting including several interpretations of the artist's self-portraits.
The famous Post-Impressionist painter was born in Zundert, The Netherlands, 162 years ago, well before the parade was first held. Traditionally, the parade is run entirely by volunteers, uses only dahlia flowers, and is the world's largest flower procession.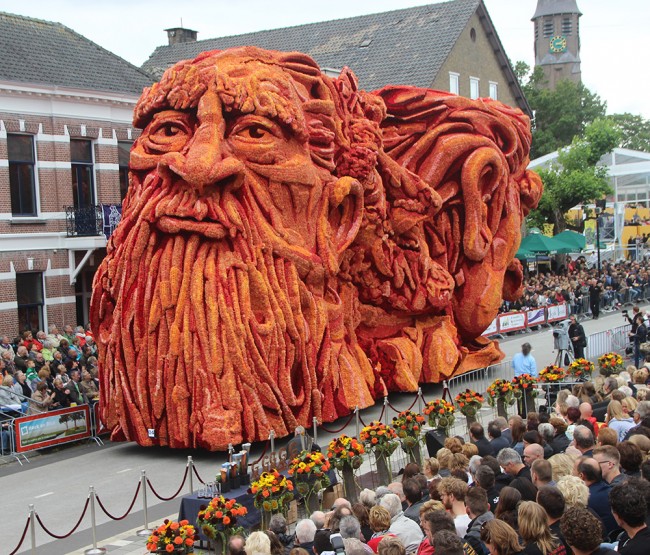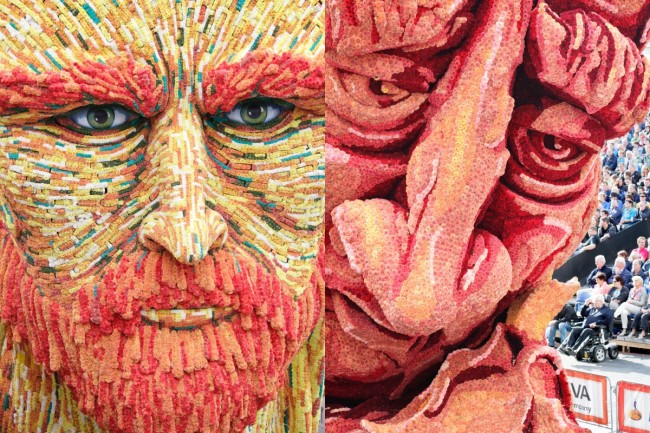 Started in 1936, the parade celebrates the region's reputation as a global supplier of dahlia flowers, an area now covering 33 hectares (81 acres) of 600,000 dahlia bulbs in fifty different species. The first Corso Zundert parades were modest in size featuring horse-drawn carts or bicycles covered in flowers, but the event has since grown dramatically.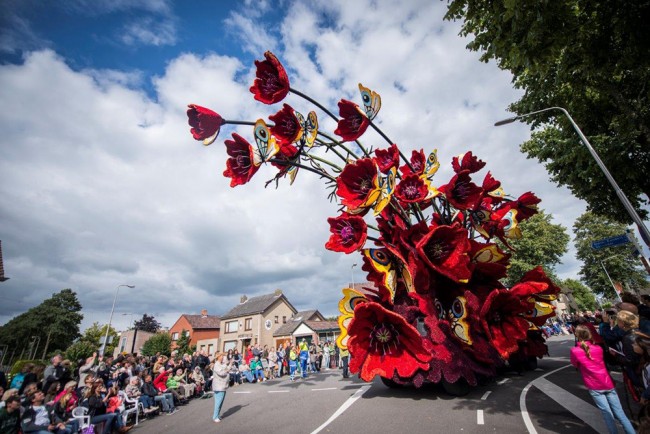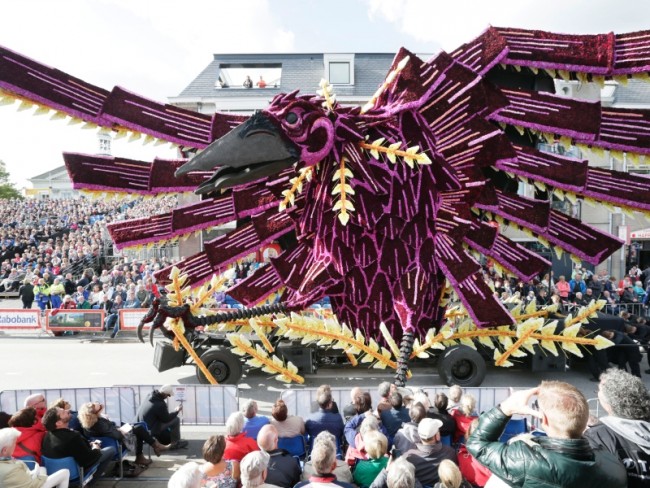 The floats now merge more ambitious aspects of contemporary/urban art with traditional parade floats as part of a friendly annual competition. You can see plenty more photos over on BN DeStem.