Today we have a beautiful outdoor DIY project to share with you. This glowing watering can with lights is so beautiful and SO easy to make! Pick a special spot in your garden or yard (maybe even your fairy garden) where you'd like to hang these glowing lights pouring from a watering can. It's gorgeous and unique!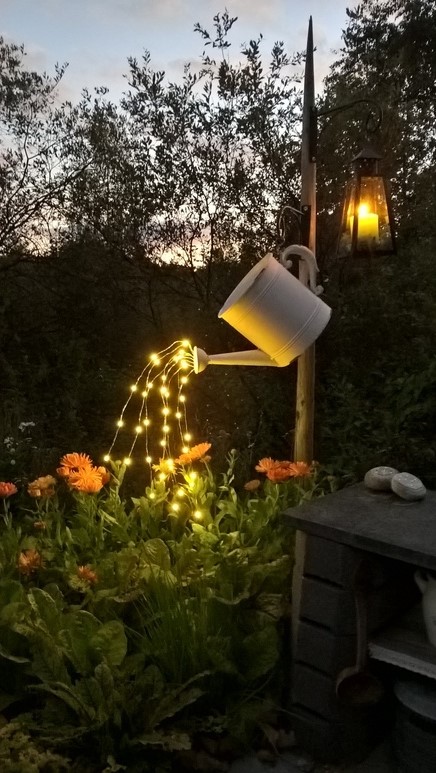 To make a glowing watering can with lights that look like they are pouring water, you will need the following supplies
(the proper lights can be hard to find, but keep checking on Amazon or Wish):
A Watering can . Here's a tip, make sure the watering can is large enough. If it is too small, it will be nearly impossible to get any lights into it properly.
Fairy Lights – you can try searching on Amazon, Wish or Homedepot for LED copper wire lights, garland or fairy lights with strands.
Shepard's hook or a hanging flower basket hook.
Screw driver (or tool of choice) to widen the hole in the watering can's shower head. If the holes in your watering can are large enough to slide the lights through, then you're good to go! However, several cans that we saw needed to have the holes widened.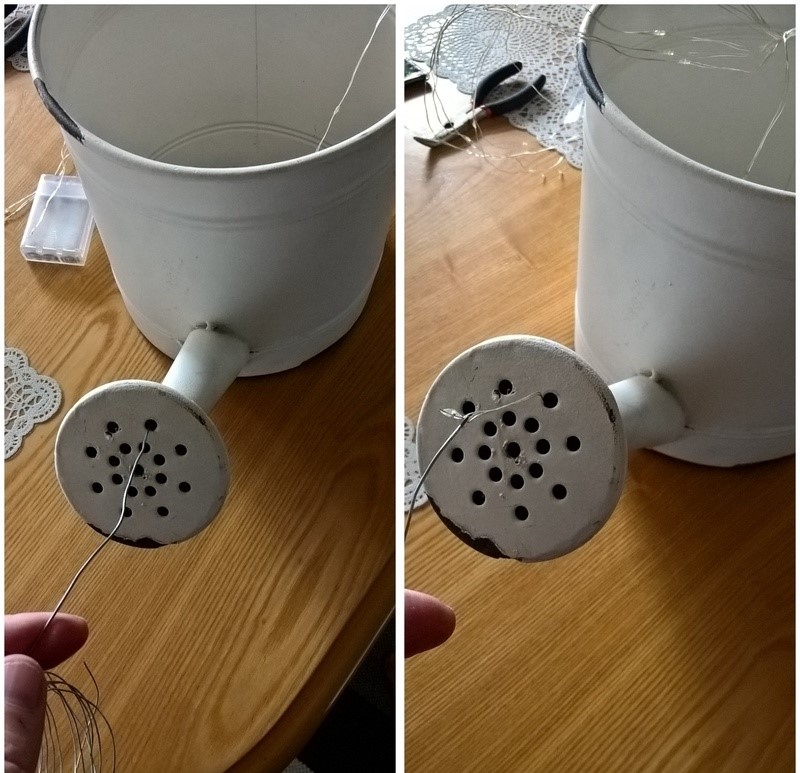 Directions:
Gently remove the shower head from the watering can and set it aside.
Using a screw driver (or your tool of choice), make the holes bigger on the shower head of the watering can.
Place the lights inside the watering can and push them up and out of the spout.
One by one, feed the strings of fairy lights through shower head.
Gently place the shower head back on the watering can.
Hang the watering can on a hook
"Fluff" the lights over your garden or plans so that they look like they're all going in the same direction.
Turn on the lights and enjoy!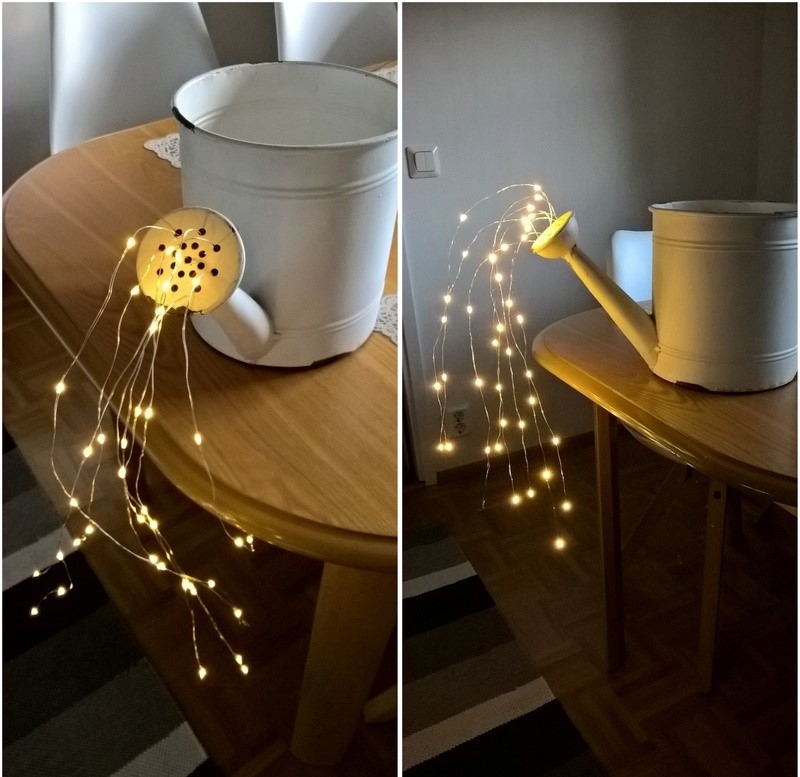 Below, you can see different people's creations of this DIY project. All of them are WONDERFUL, aren't they?