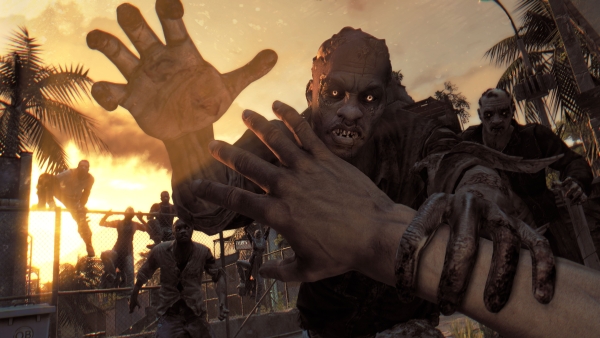 Dying Light is an open-world survival horror video game developed by Polish video game developer Techland and published by Warner Bros. Interactive Entertainment. It was released in January 2015 for Microsoft Windows, Linux, PlayStation 4, and Xbox One. The game revolves around an undercover agent sent to infiltrate a quarantine zone in a city named Harran. It features a zombie-infested, open-world city with a dynamic day and night cycle.
At release, Dying Light received mostly positive reviews from critics, with praise mainly directed at the combat, graphics, co-operative multiplayer, navigation and the day-night cycle, while receiving criticism regarding the game's story, difficulty and technical issues. The game was the best-selling title for the month of January 2015 and broke the record of the first month sales for a new survival horror intellectual property.
Dying Light is a zombie apocalypse-themed game set in an open world. Players traverse an expansive urban environment overrun by a vicious epidemic, scavenging the world for supplies and crafting weapons to defend against the growing infected population with a heavy focus on Parkour mechanics, allowing players to perform actions such as climbing ledges, leaping off from edges, sliding, jumping from roofs to roofs and zip-lining.
Parkour mechanics also applied on combat. Players can perform action such as drop-kicking when engaging combat with enemies. A grappling hook is also featured in the game, allowing players to climb up buildings and travel between places quickly.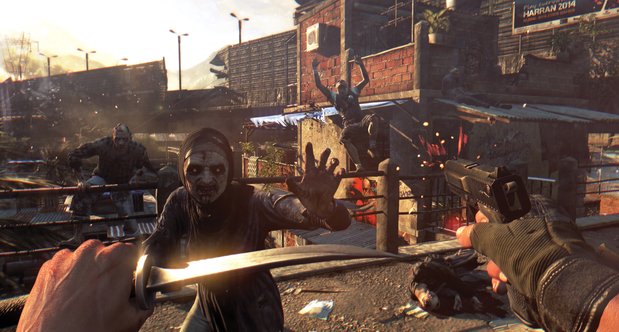 The game is mostly melee-based with the majority of fighting using melee weapons. There are more than 100 weapons that can be used and more than 1000 weapon possibilities when players begin crafting new weapons. The melee-weapons have a limited lifespan and will be degraded and eventually broken if the player use it for combat for a long time. Players can repair the weapon for a limited number of times. Crafting weapons require crafting ingredients such as gauze and metal parts and a blueprint, which can be scavenged or purchased from a shop. Guns are also featured in the game, but players will only gain access to it in the later half of the game. However, ammo is often very scarce.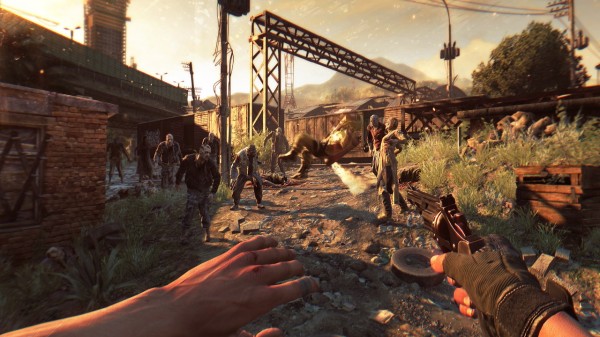 Dying Light contains a dynamic day and night cycle. During the day, the player has to go out and scavenge for supplies to send back to the safe zones. They can set up traps, save random survivors, and make their way to airdrops. The infected are slow, apathetic, and easily visible, allowing the player to simply make their way past them, but their danger grows in numbers. Players can also use environmental traps, such as spikes and electrified fences to kill zombies.