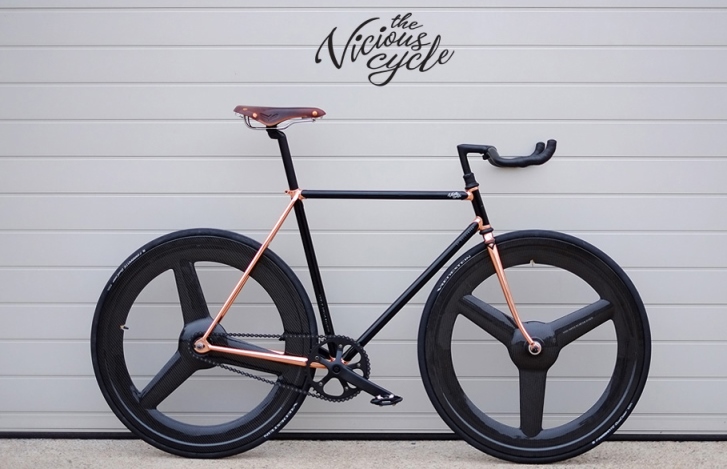 We've seen a few two-wheelers that aim to be the ultimate cycling machine. The Vicious Cycle from Dutchmann might just trump them all.
Built in an edition of 10, this black-and-gold machine is pure enough to be mounted on your wall and admired for its extraordinary beauty and craftsmanship.
Make no mistake though, The Vicious Cycle is designed to be ridden, and ridden very fast indeed.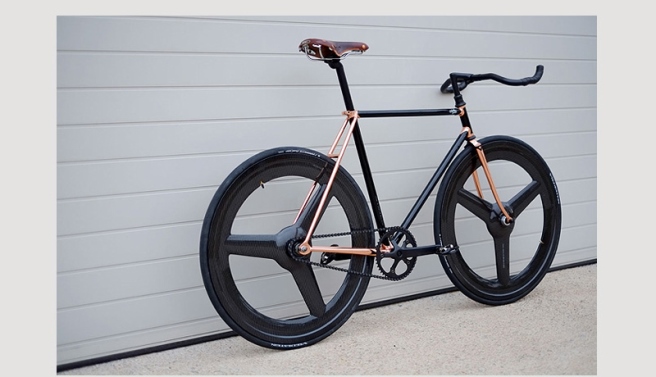 Its makers, Dutchmann, are South African specialists in bespoke recreations of desirable objects aimed primarily at men. From surfboards to hand guns, from 1960s Porsche 911s and 912s to a range of analogue cameras, Dutchmann like to bring together designers and engineers to produce obsessively detailed pieces.
Retired frame-builder Duncan MacIntyre and composite specialist Anton Dekker have teamed up for this collaborative bicycle project.
The track bike is a hand-built beast of a machine, featuring custom crafted Dekker tri-spoke carbon wheels, 3T track bars, Vredenstein tyres, Brooks saddle, Campagnolo groupset and MacIntyre's original hand-brazed frame design that was featured in the Track World Championships in the '80s.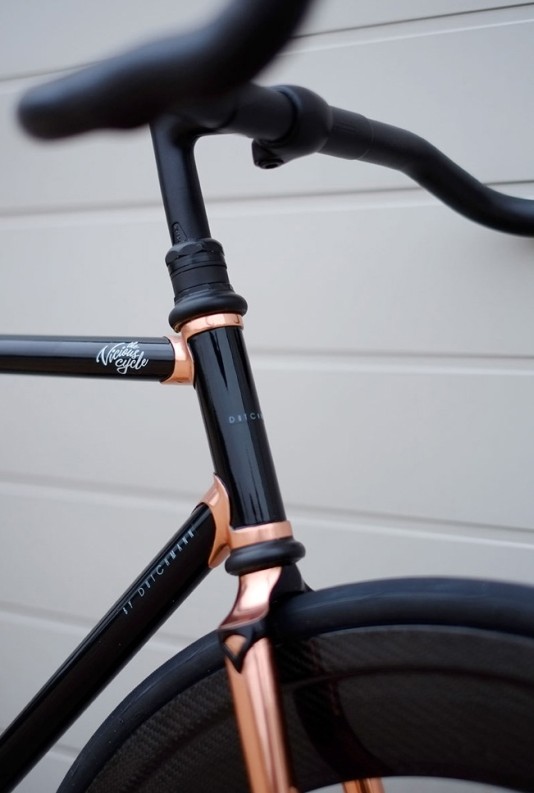 The frame itself is built with Columbus steel and Reynolds 653 and was stripped and coppered, with a finish of sleek black lacquer. The hybrid bicycle boasts traditional craftsmanship with modern state-of-the-art components, and has incredible flexible strength-to-weight ratio capabilities that suit track racing needs.
The Dutchmann Vicious Cycle has a limited production run of 10 bicycles, and can be purchased for $4,800 USD.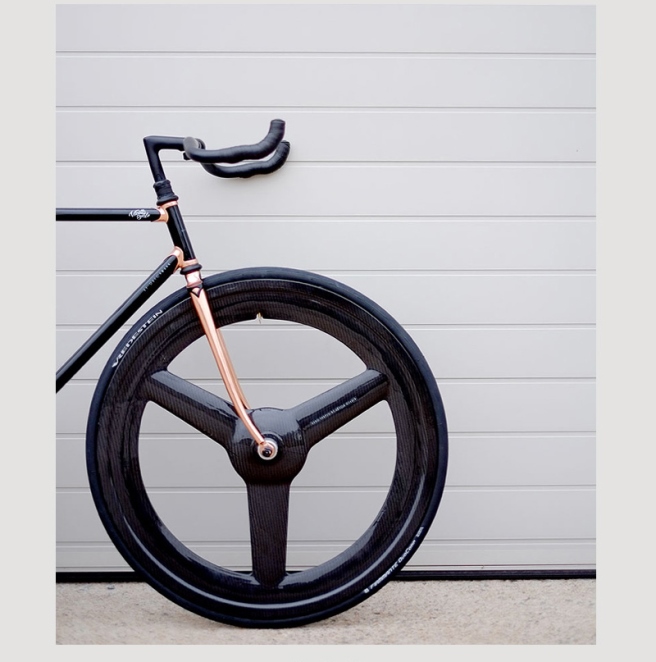 All images are courtesy of Dutchmann