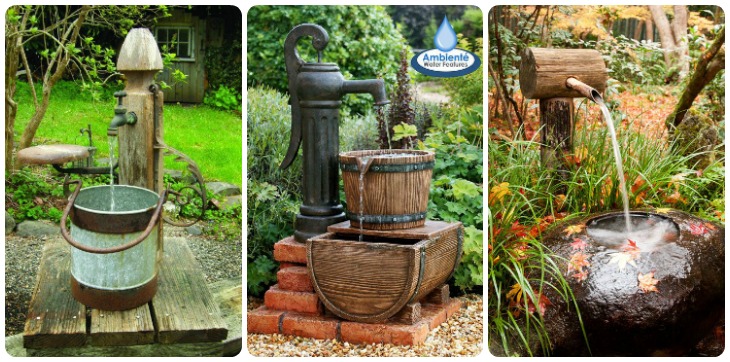 I'm pretty sure that most of you that have gardens, also have some water feature. We simply love water. It refreshes us in the summer and relaxes our senses. If you have faucet or a water pump in your garden, then why not trying something that will beautify your place and give an accent note. Your water pump may look more beautiful and eye-catching when decorated with flowers or some wooden design. To get some inspiring solutions for your garden, check out our following collection of 20 Water Features That Will Give Unique Accent To Your Garden.
Enjoy and stay cool!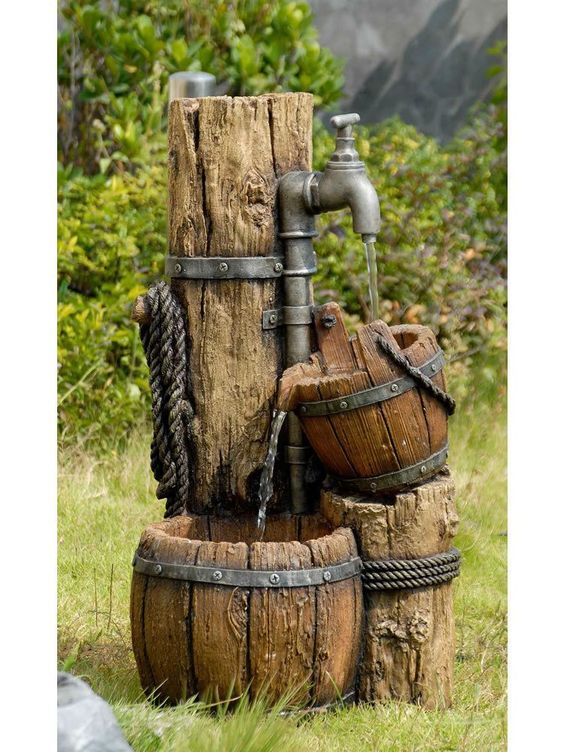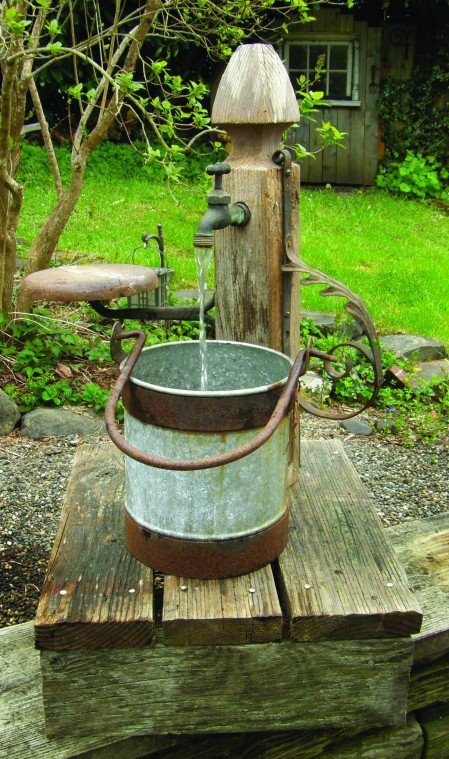 In order to add uniqueness to your ordinary faucet, you may try putting water cans and wooden elements that will make it more vintage and cool. Take the below picture as an example.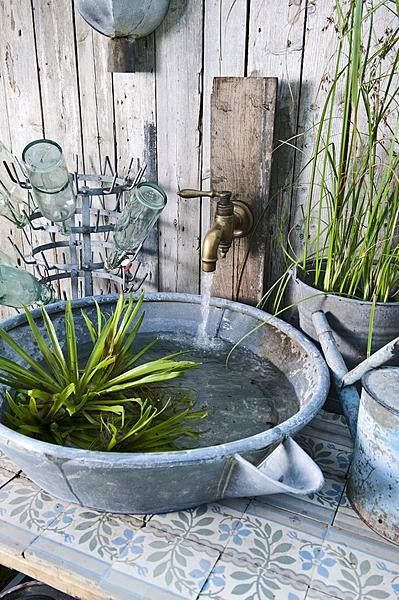 Wagon wheels are often used as garden elements, but check out our following example of another great use of the old vintage wagon wheel as a water feature. It looks lovely and it can serve you as an outstanding accent feature.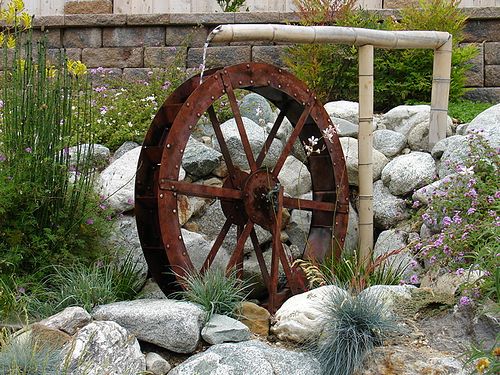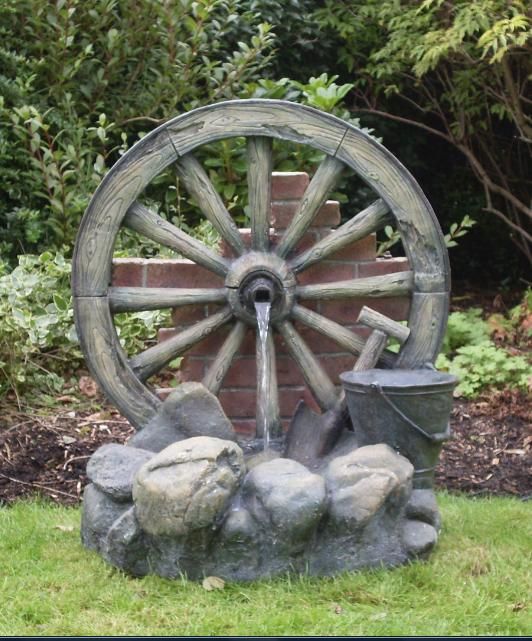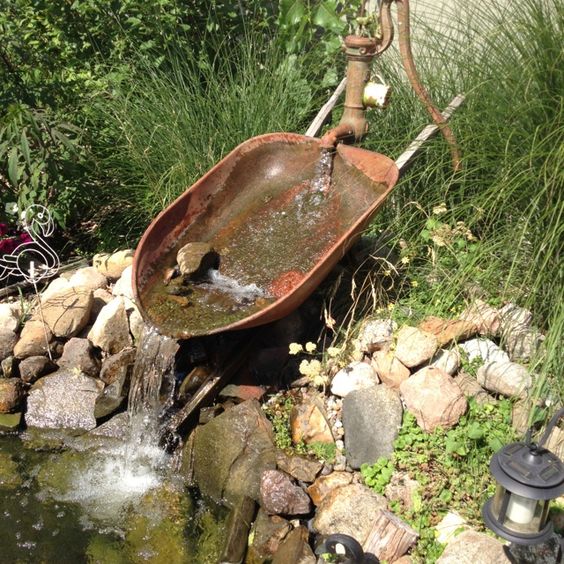 Water pumps cannot be considered as good looking garden water features, but you may change that by simply paining your water pump. You will be surprised by its new look. Paint it with a bright color and plant some flowers beside it.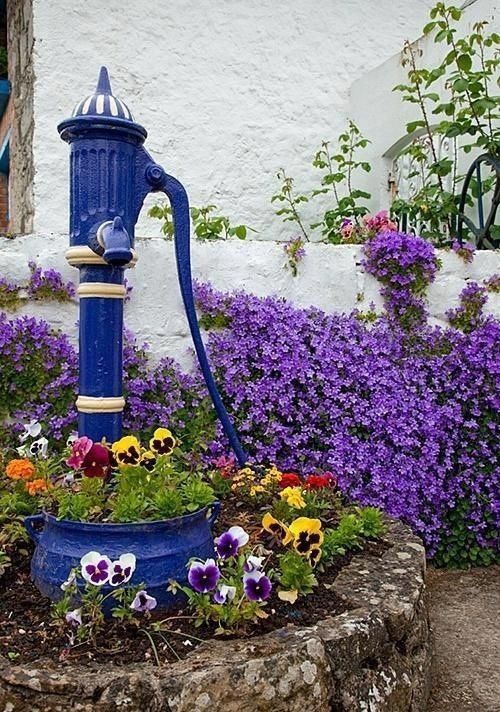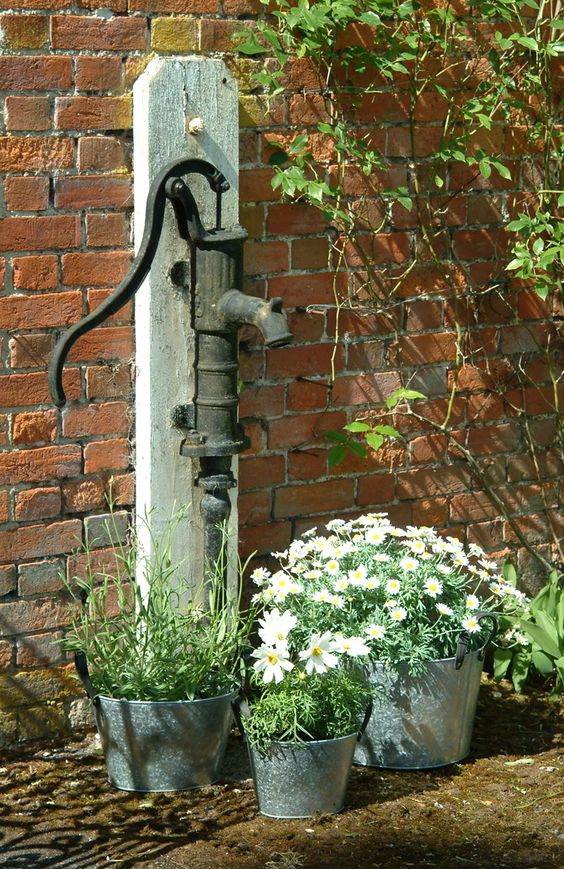 Flowers and water fountain may look as the perfect match and we are here to assure you that this is a great idea indeed! Just, take a look at the following example of this collection and see how you may use vintage water containers to make this great project.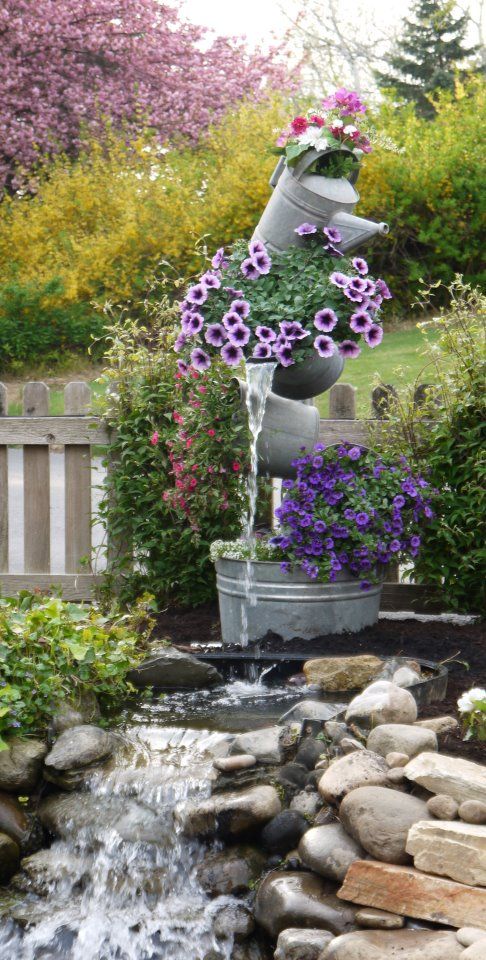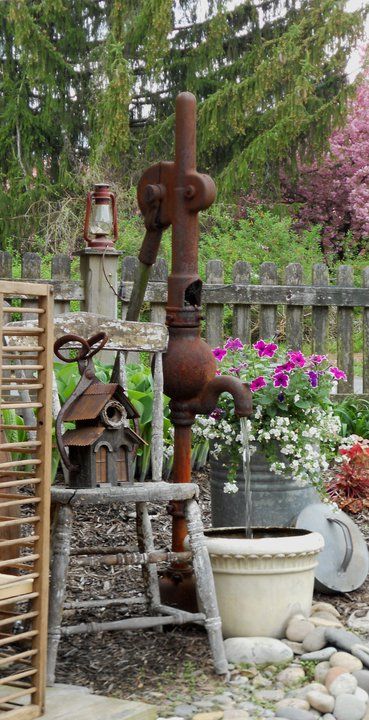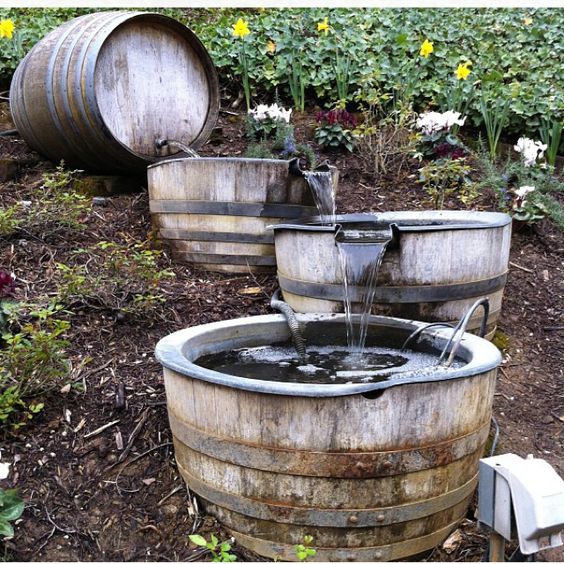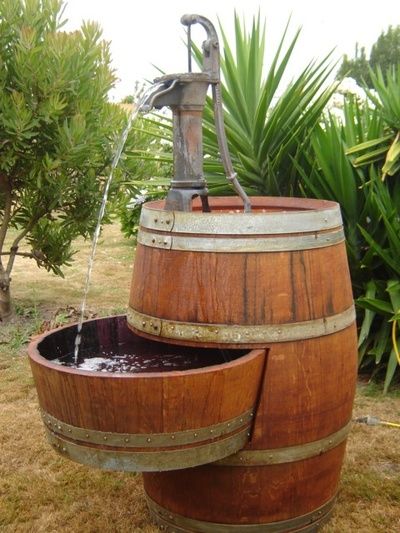 Who would have thought that the old sinks may be reused in such a way! Make the water flow as in the picture below.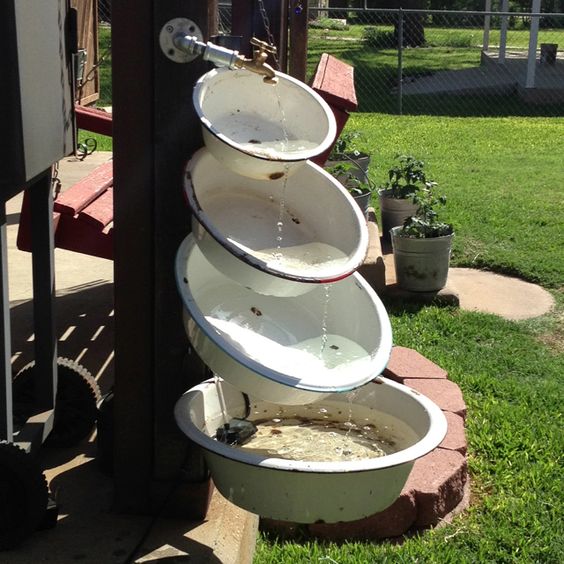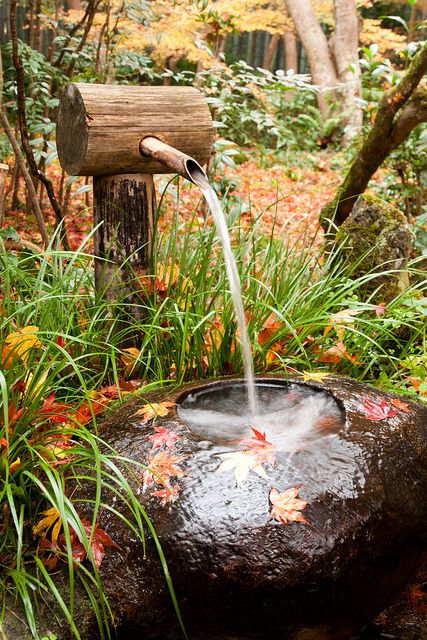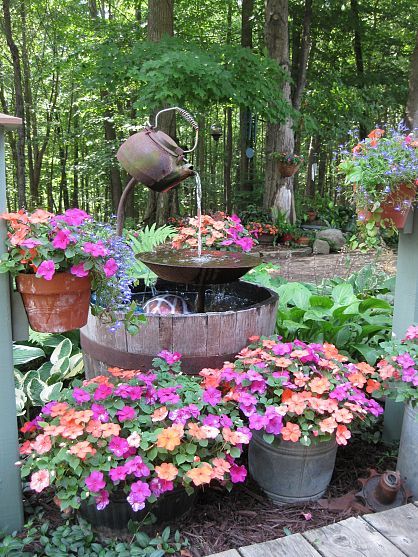 The barrel is also quite often used as a garden element. You can make incredible water features as a water fountains out of barrels. Find some barrels and try to make the following project. We guarantee incredible results. You will love the sound of the water going down in your new fountain. But, do not get confused it is a water, not a wine. Anyways, it looks awesome!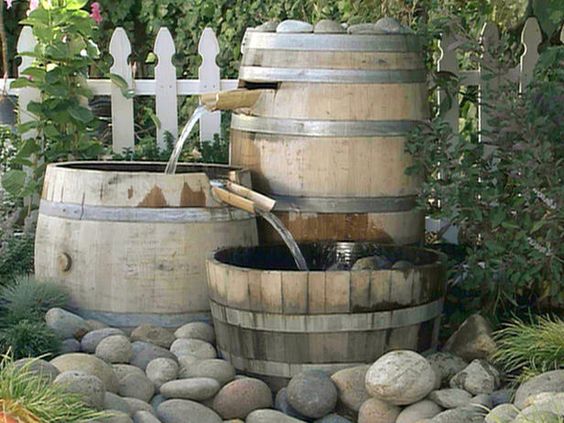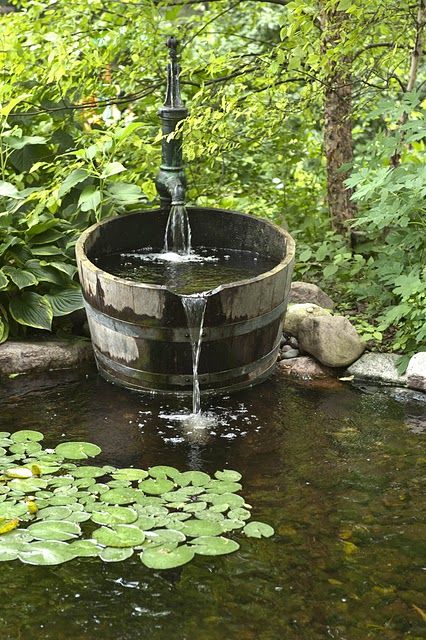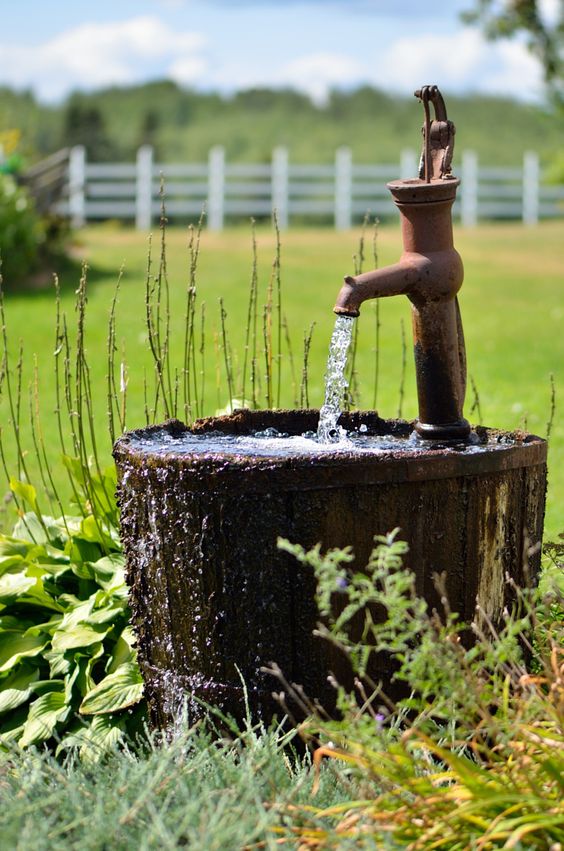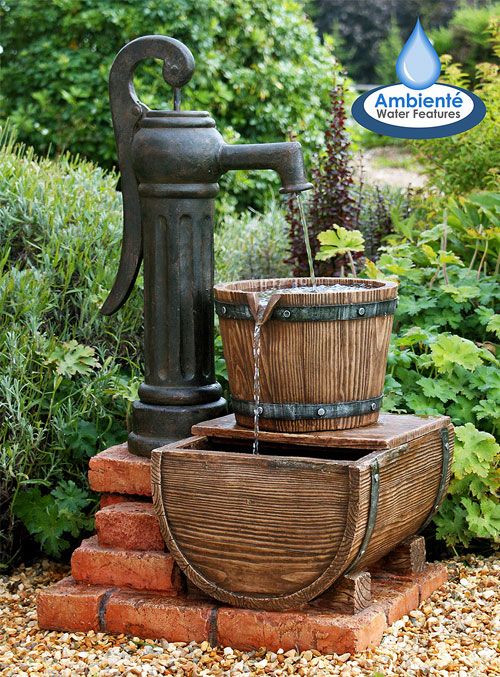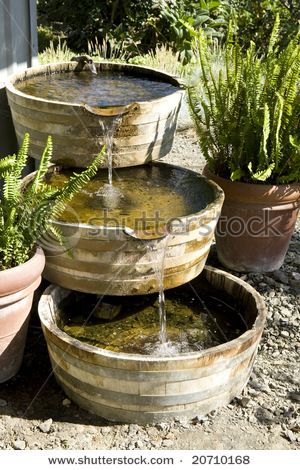 So, how did you find our water features decor ideas for your home? Aren't they lovely? Which one is your favorite? Also, we made this collection to give you great ideas how to redecorate your dream home with something cool and creative. We want to hear from you. Feel free to share your comments with us. Thank you for reading and don't forget to stay up to date with the content of Feel It Cool and find many other great home decor ideas.