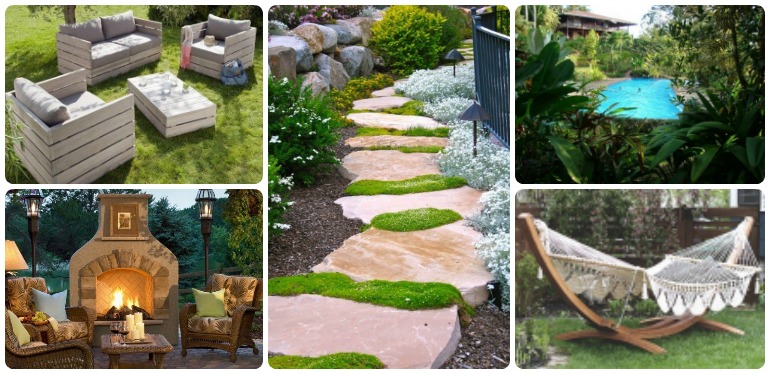 If you have just patch of grass and some bored things in your yard, it is time to change that. Create a place where you and your family can relax and have fun together. Adding fun to your backyard only takes creativity and patience and after that you can enjoy in your own new decorated backyard. Check out this list of creative and inventing backyard ideas to make your backyard wonderful place where you can enjoy.
1.Create wonderful pathway
We will start with this amazing photo below. Decorate your garden with a pretty walkway where you can enjoy walking in your yard.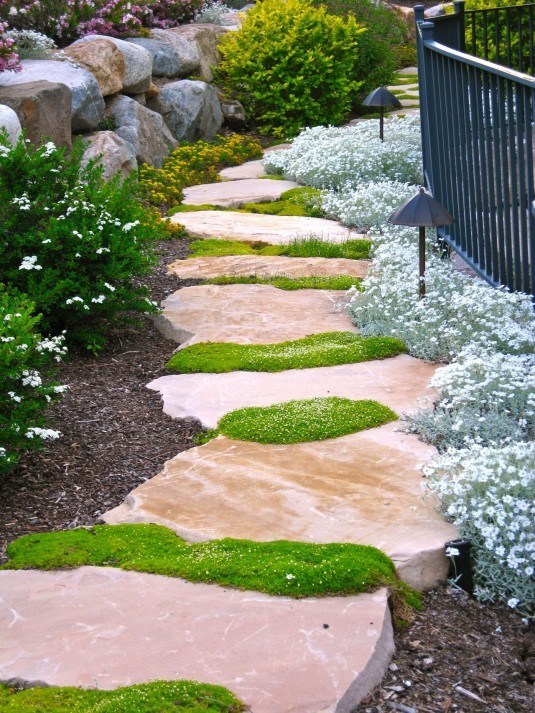 2. Install a fireplace
Fireplace is a wonderful idea for your backyard. Enjoy in the home parties or with your family late at night.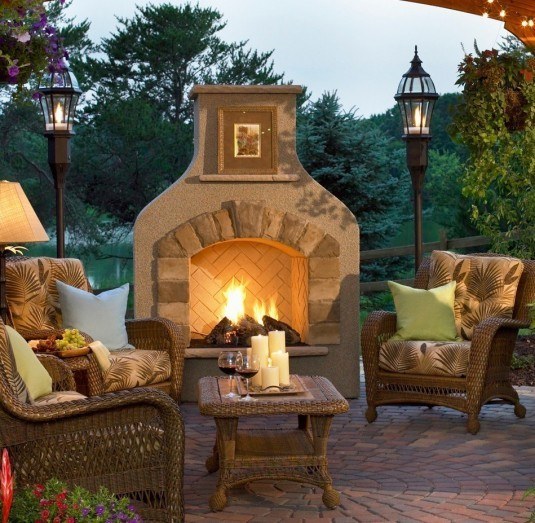 3. Create a fence and gate
Not just for security reasons, make a modern fence and gate for your garden. You can decorate in every possible way, so we choose the wooden fence below.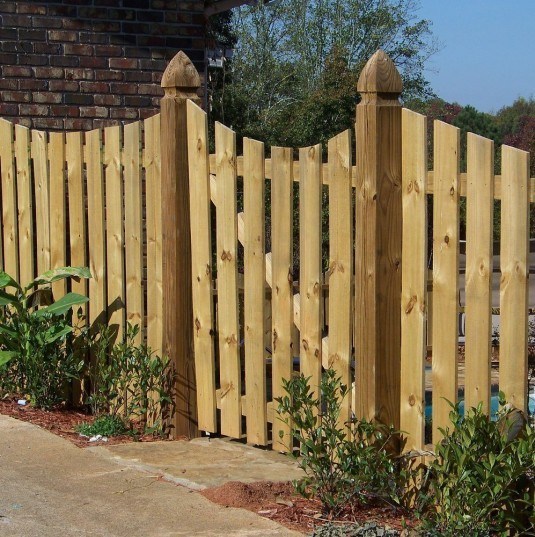 4. Make a sitting area with a lot of greenery
If you want to create a private enclosed feel in you backyard than this idea below of a lot of greenery is simply perfect for you.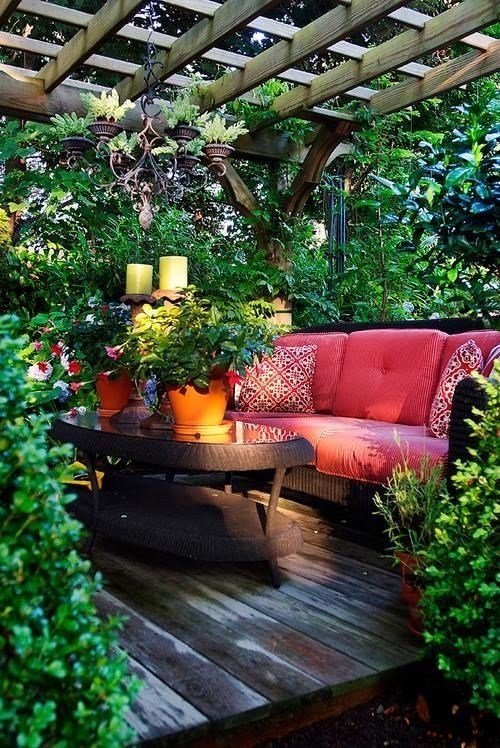 5. Outdoor pallet sets
Nowadays, pallets are very popular decoration for our yards, so see this amazing designs below on the photo and create something on your own for your garden.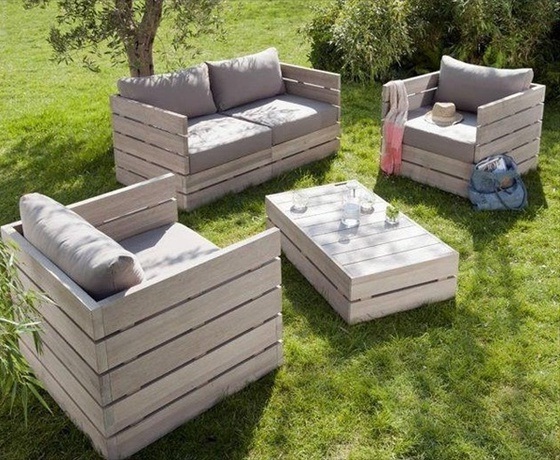 6. Sling up a hammock
The hammock is a little imposing, but I think generally it adds so much pretty to the yard that it's worth it. You can buy it or you can make on your own.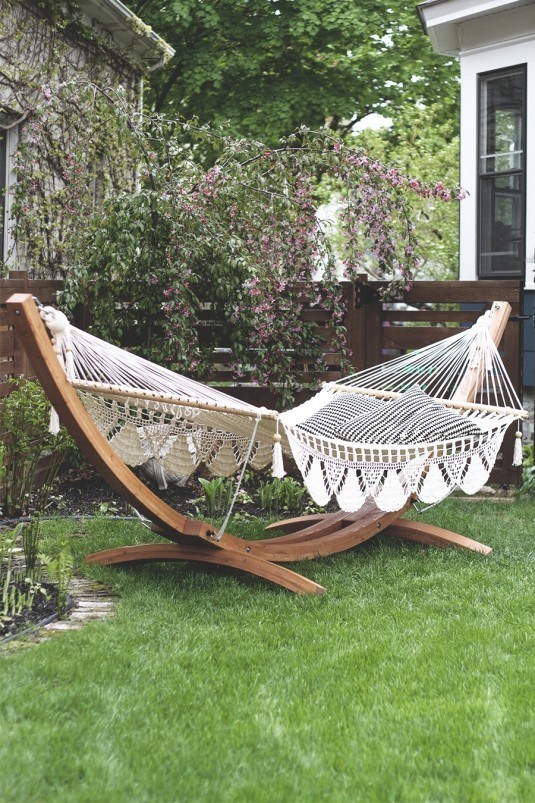 7. Amazing pool
We know it's a big investment of time and money but enjoying in the summer in own pool is fantastic. Instead of pool a hot tube is a nice alternative.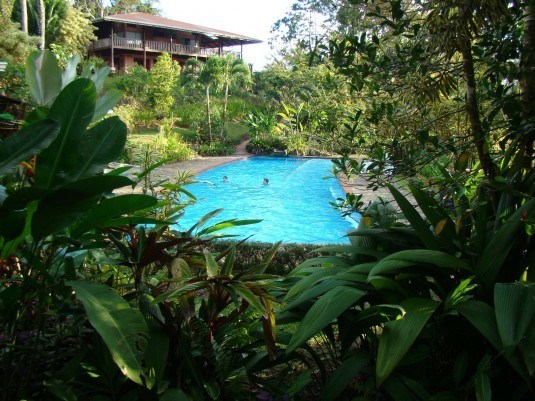 8. A lot of flowers
If you asking me, garden without flowers is not the real garden. Plant some plants to create a relaxed and more beautiful look of your backyard.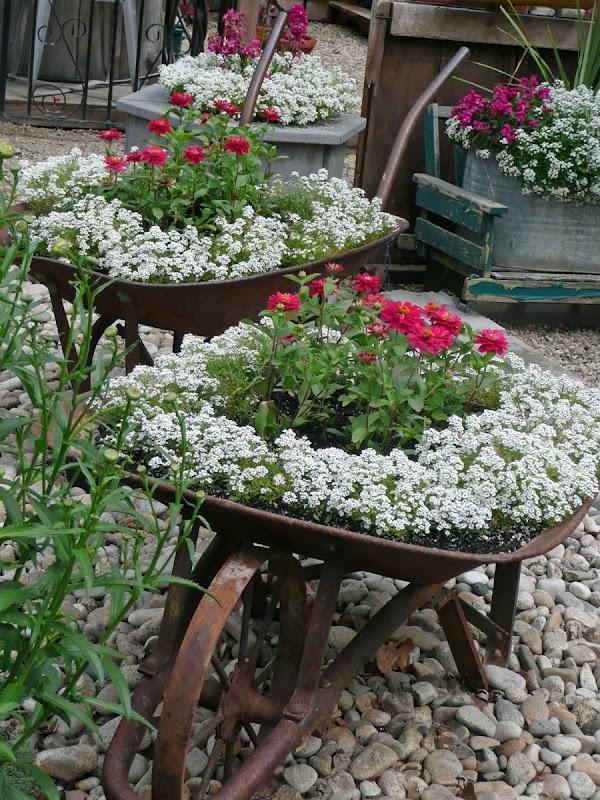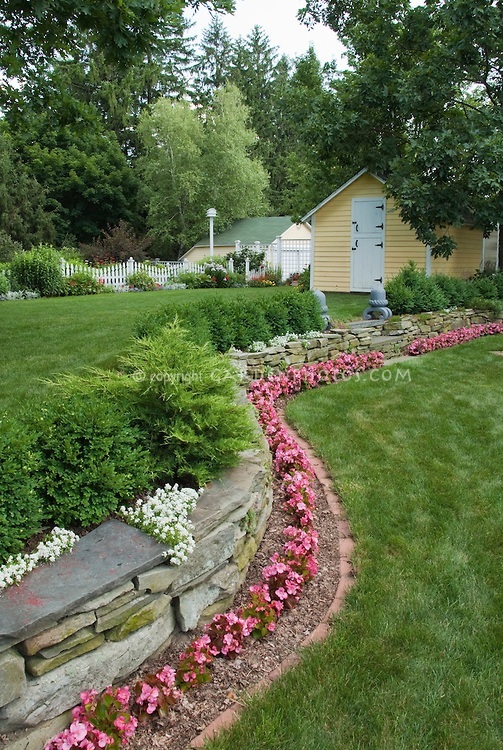 9. Inventing Backyard Bridge
Like last paragraph in this post about gorgeous ideas for more inventing backyard, for they which want to create something special and unique for their backyard we selected this wonderful backyard bridge.\