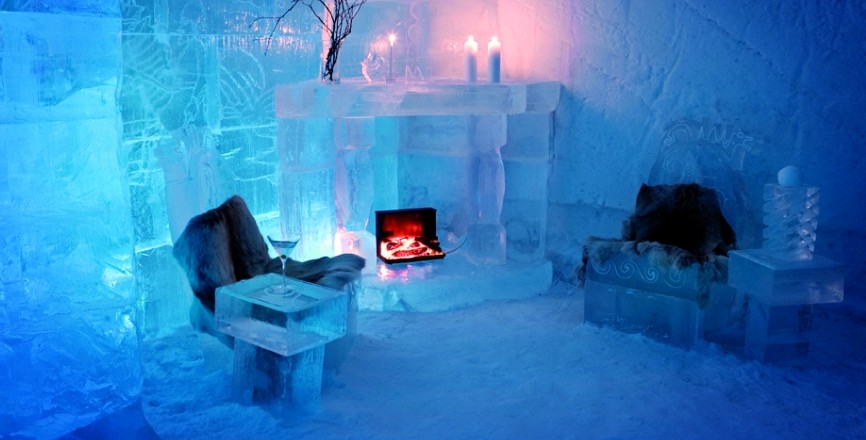 Sometimes you have to read between the lines carefully to see if there is a tourist trap or a detail that can ruin your vacation, especially if you are making an online booking! well in this case, the hotels explicitly tell you that the average room temperature is 5 degrees Celsius below zero! Would you still book a room? Well in the case of these hotels, you will book a room without thinking twice!
SNOW HOTEL, FINLAND
This impressive structure made entirely out of ice and snow, this hotel in Lumilinna Snow Castle offers guest rooms with an average temperature of -5°C. and it is 500 meters away from Central Kemi. All rooms at Hotel Snow feature beds covered with lamb skin and sleeping bags with fleece interiors. Some rooms are decorated with ice carvings. The whole property is an experience, featuring a snow chapel, snow castle with a gemstone gallery and several sculptures with light effects. Children will be kept busy at the playground.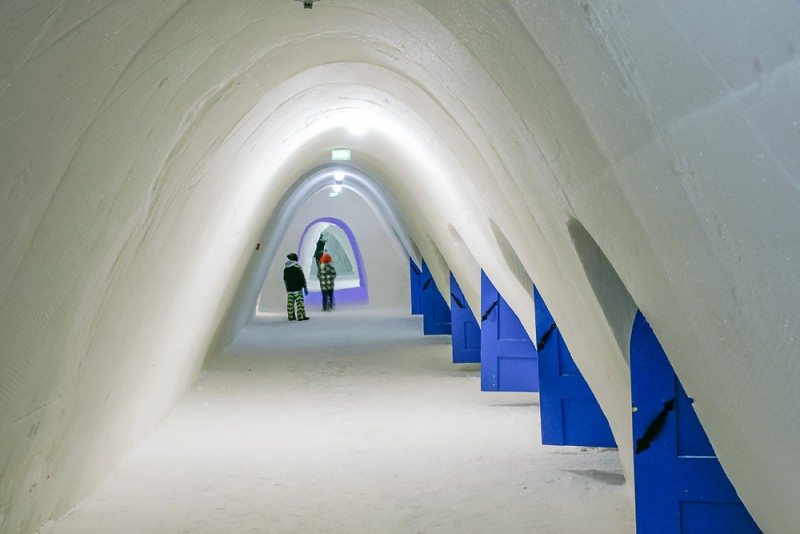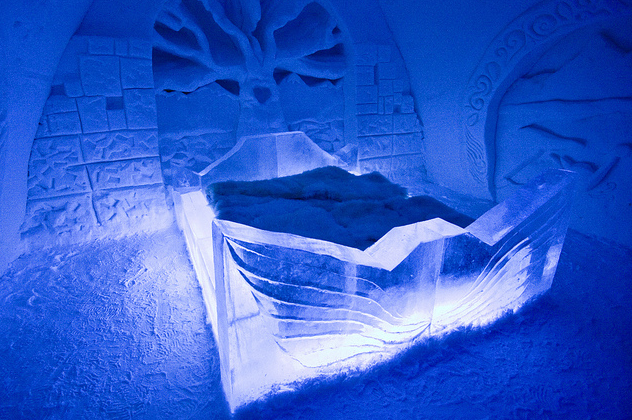 SORRISNIVA IGLOO HOTEL, NORWAY
This 2,000 m² structure is made entirely from snow and ice every year and offers guests a unique experience with a constant temperature between -4 and -7 °C. Sorrisniva Igloo Hotel is the ideal location to experience the Northern Lights, sometimes we even see the lights just above the Igloo hotel itself, how cool is that? this is one of the true outdoors hotel carved in ice! A modern service building is located next door and features showers, changing rooms and a luggage storage room. Sorrisniva also has a sauna and 2 bookable, outdoor hot tubs for warming up and relaxation.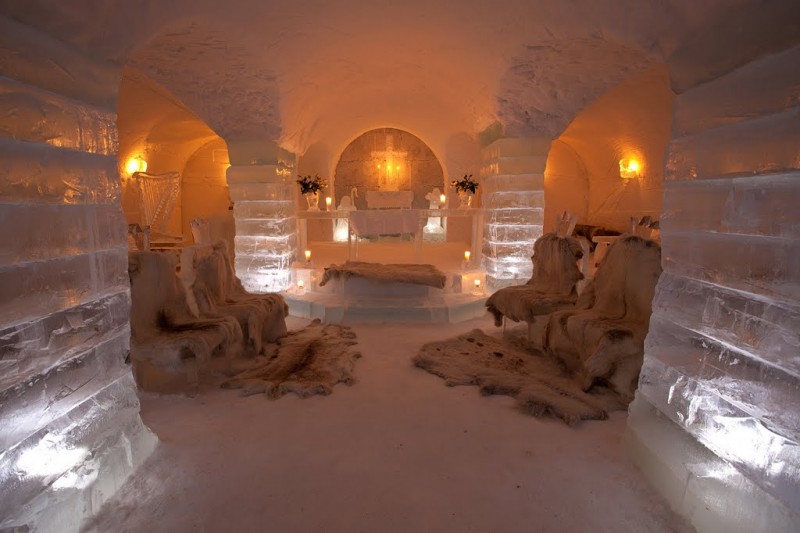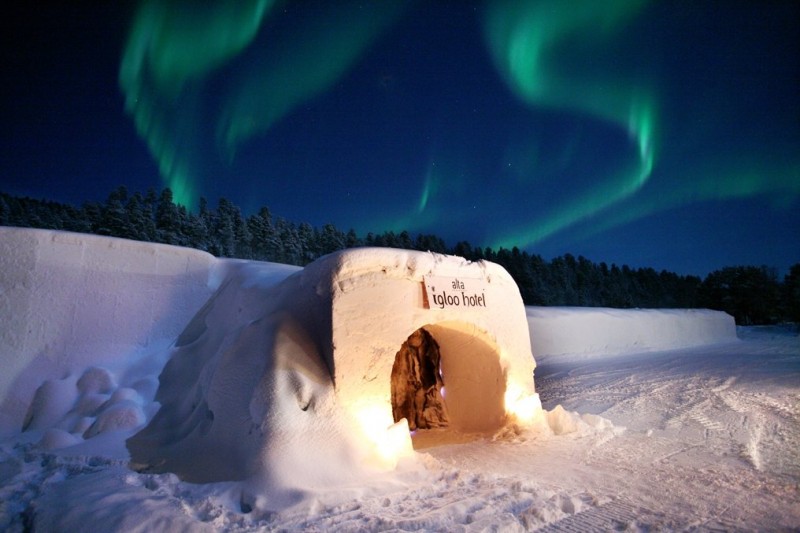 ARCTIC SNOW HOTEL – FINLAND
Situated 26 km from central Rovaniemi in Finnish Lapland, this unique hotel offers rooms made of ice and snow. On-site facilities include a snow sauna and 3 lakeside restaurants. The temperature in the Snow Hotel's rooms is between 0 and -5 degrees Celsius, regardless of the outdoor temperature.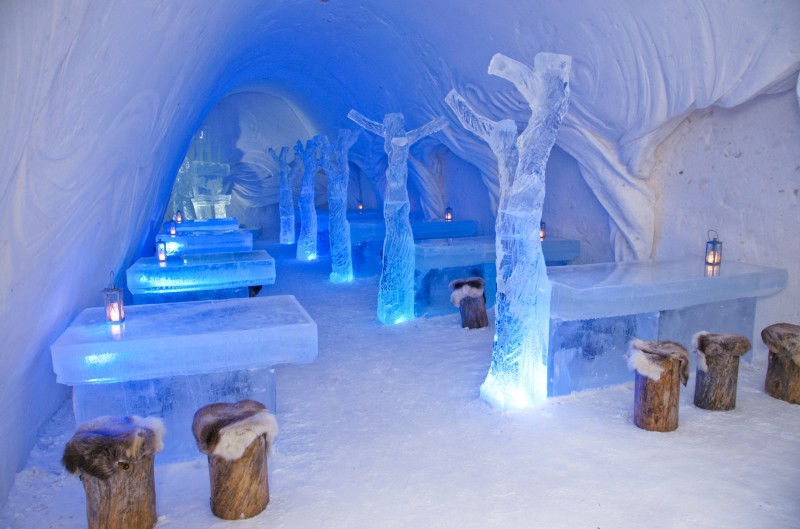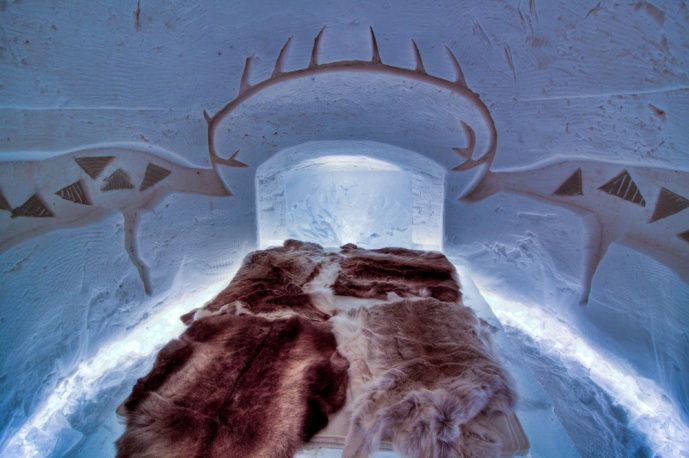 SNOW VILLAGE, FINLAND
Situated 200 km above the Polar Circle, 20 minutes' drive from Ylläs, this unique hotel offers rooms made of ice, 2 restaurants and many organised activities. Snow Village's rooms feature sculpted ice furniture, and some also have ice and snow decorations. The heated indoor Log Restaurant serves a large breakfast buffet as well as Lapland cuisine for lunch and dinner. Housed in a 10-meter-high snow igloo, Ice Bar & Restaurant offers a varied à la carte dinner menu based on locally sourced ingredients.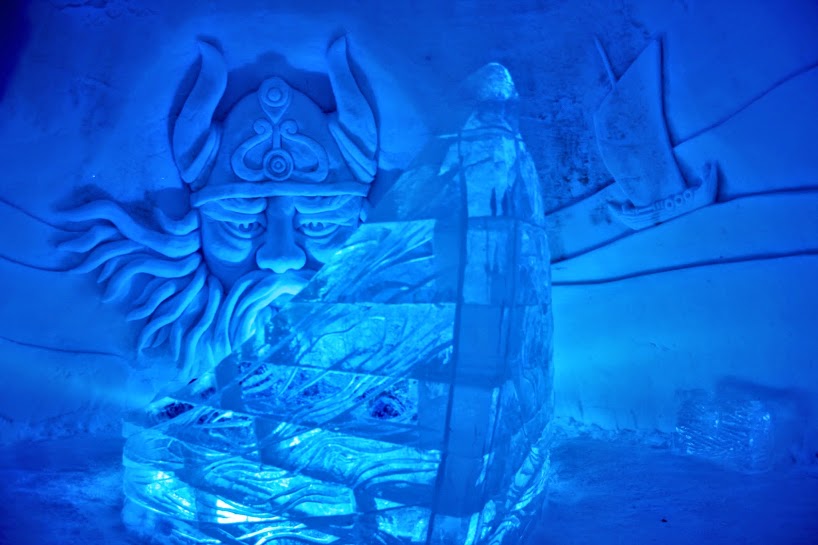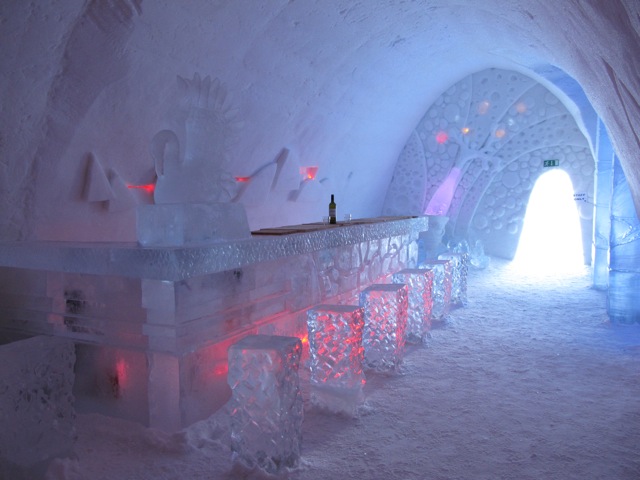 BALEA ICE HOTEL, ROMANIA
The most affordable option from this list, and great value for this kind of adventure. Set at 2,000 metres above sea level, Balea Ice Hotel is located by Bâlea Lake, in the Făgăraş Mountains. All spaces are made by local craftsmen using ice blocks from the lake. Rooms here feature hand-carved ice beds. Blankets are made of reindeer fur and thermal blankets are provided. Accessible only by cable car, Ice Hotel Balea also offers a restaurant that serves international food. Breakfast is buffet style. At the bar, drinks are served in glasses made of ice.