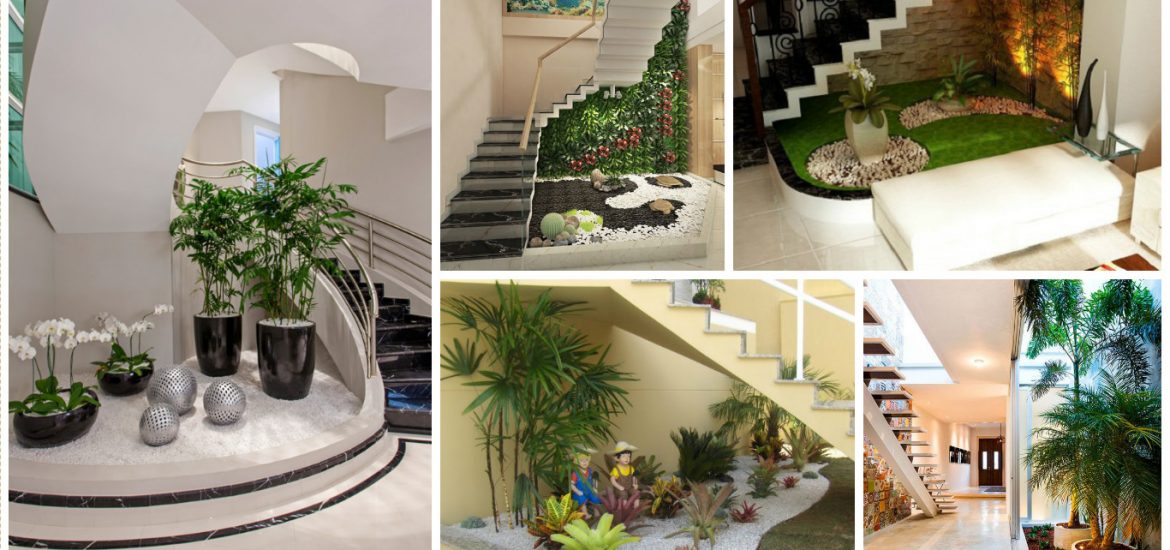 Have you ever wished to have a small garden in the house? Have you ever wondered where to add that garden? If the answer of these two questions is yes, then stay with us. We offer you perfect ideas about the indoor gardens. We offer you stylish, vibrant, enchanting, spectacular, good looking indoor garden. You could create indoor garden place even if your house or apartment is small. Just clean the space under the stairs and use it. Create small heaven there with a little effort. Grow flowers in large pots, grow green threes and create lively world. Perfect atmosphere for all family members. Place where your family members could feel calm and alive again.
During the winter time, we can't keep alive our flowers and plants outdoor. That's why we need to protect the plants and the flowers that we grow. We need indoor small garden that provides positive vibrations. It gives positive feelings to is. That nature, that real connection with the flowers and plants. You could have all of this in your place under the stairs.
Take a look in 15 awesome under the stairs garden to inspire you. For the end, I would like to thank you to your attention. Have a nice rest of the day and keep following us. We are grateful to you, because you are our favorite readers.