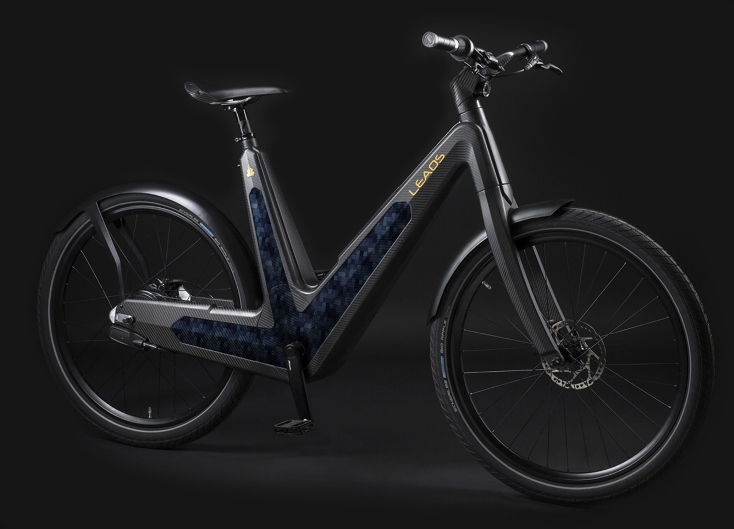 Electric bikes are great for making short journeys a touch more effortless and one upcoming electric bike may never even need to be plugged in to charge. The Leaos Solar e-bike has solar panels built into its frame, which the manufacturer says can make it energy independent at certain usage levels.
The Solar e-bike bike uses an auto pedal-assist system, but will also have an electric drive setting. According to Leaos, the bike can be self-sufficient for what the company calls "medium usage" of up to 20 km (12 miles) per day in pedal-assist mode or about 16 km (10 miles) in pure electric drive mode. At that level of use, Leaos founder Armin Oberhollenzer said that the battery will never entirely run down because its solar panels will charge the battery continuously, as long as there is light available.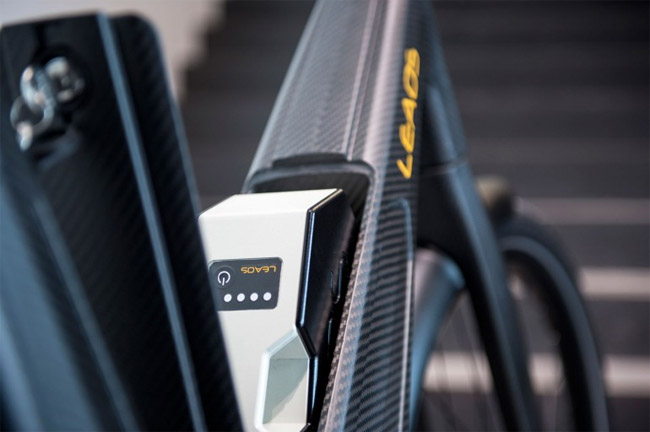 The solar paneling is integrated into the body itself and, according to Oberhollenzer, comprises "ultrathin panels that will go close to 20 percent [conversion efficiency] and that are not on the market yet."
The front fork is fashioned from carbon fiber, as are the mudguards and the handlebar, the latter having a digital display at the center. An MPF 36-volt mid-motor with 10 levels of pedal assist delivers up to 50 Nm of torque. The Leaos comes in either a 25 km/h (15 mph) version, which is said to be road legal in the EU without a license plate or insurance, or a 45 km/h model that's classed as a moped. Each includes independent torque, crank speed and e-bike speed sensors.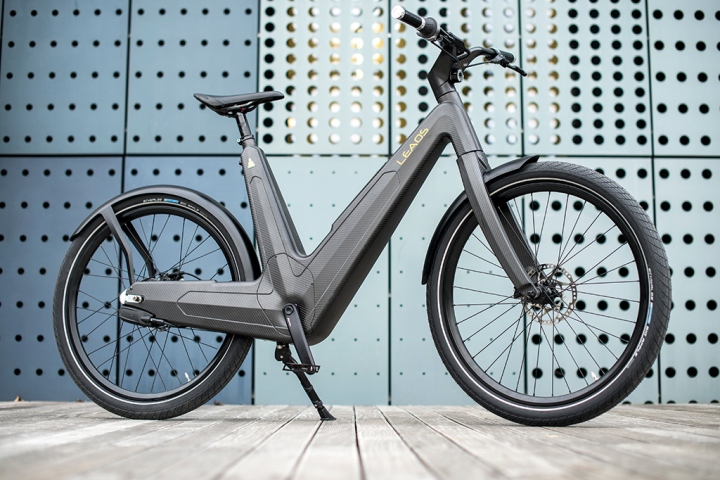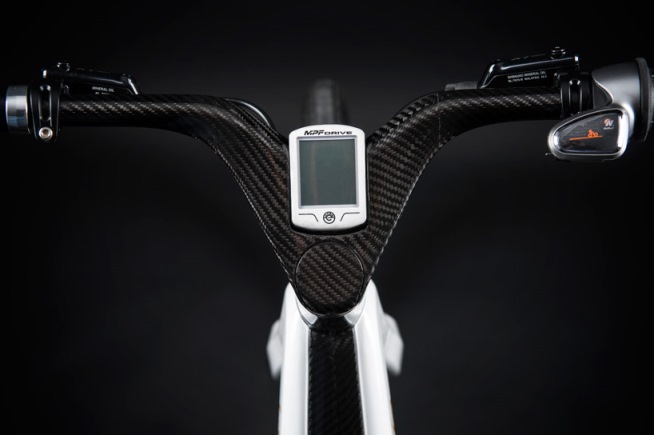 A 2.5 hour fast charge of the 11.6 Ah removable Li-ion battery developed by BMZ is reported good for 110 km (68 miles) on the lower speed version, or 90 km for the higher speed model. The 22 kg (48.5 lb) Leaos also benefits from NuVinci Harmony automatic transmission, Supernova LED lights front and rear, milled CNC pedals and a Selle San Marco saddle.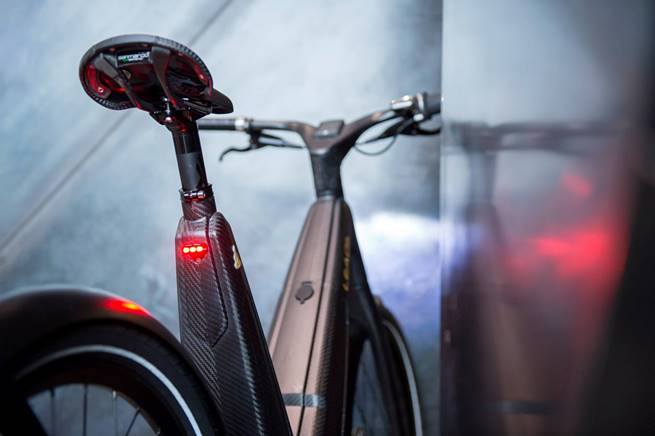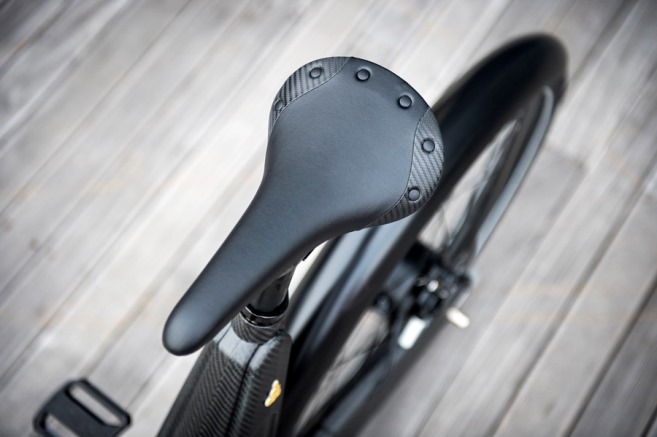 There's no onboard suspension, but the manufacturer says that the "special balloon tires" by Schwalbe on the 26-inch wheels should provide for comfortable trekking or city riding.