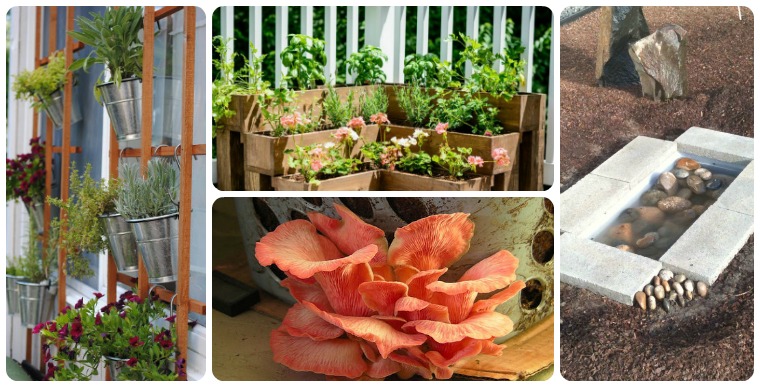 Make the most of a small backyard with these space-saving decorating and gardening ideas.
1. Invert Your Tomatoes
Tressling and the upkeep of tomato vines can take up a lot of space. So, hang your tomatoes from the roof instead.
Get the tutorial at Bonzai Aphrodite
---
2. Faux-Grass Rug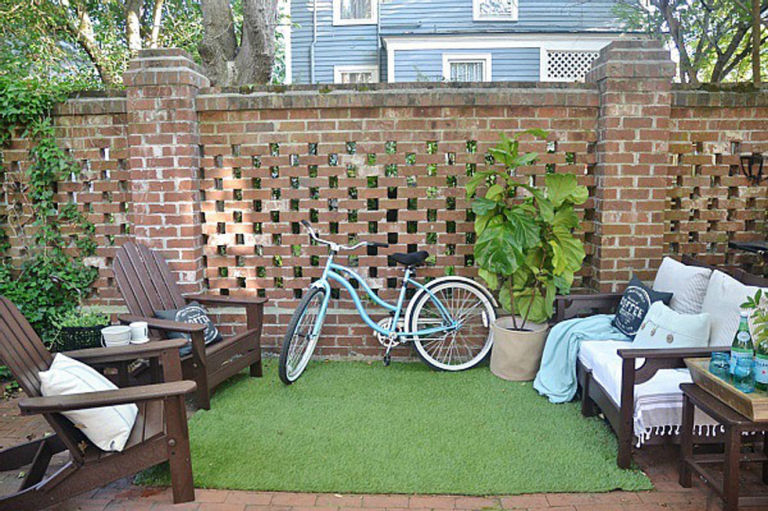 Offering the illusion of luscious green lawn, a faux-grass rug will help make your patio space look bigger than it really is.
See more at Liz Marie Blog
---
3. Vertical Herb Garden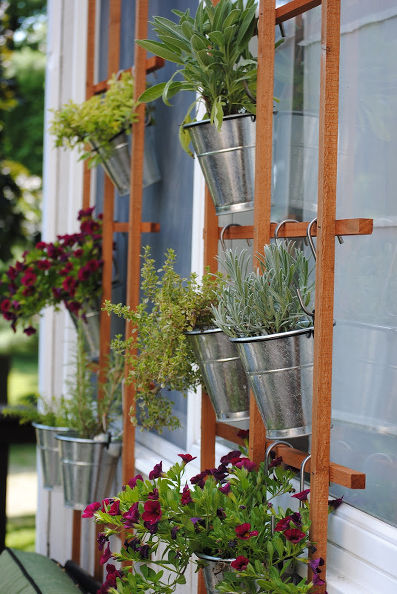 Instead of planting horizontally, plant vertically! Use a wood trellis, tin cans, and IKEA pot hangers to recreate this look.
Get the tutorial at Making Lemonade
---
4. Stack Your Planters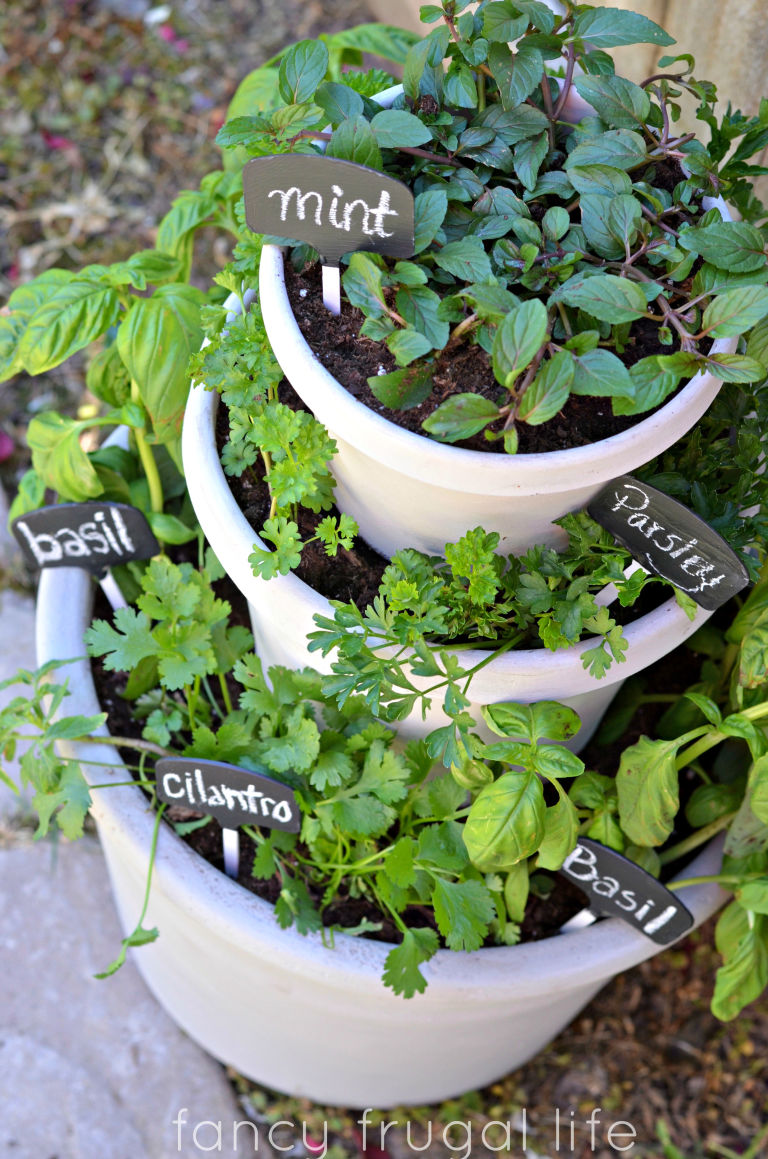 Stack your planters to make a tiered herb garden.
Get the tutorial at Fancy Frugal Life
---
5. Build a Mini Storage Shed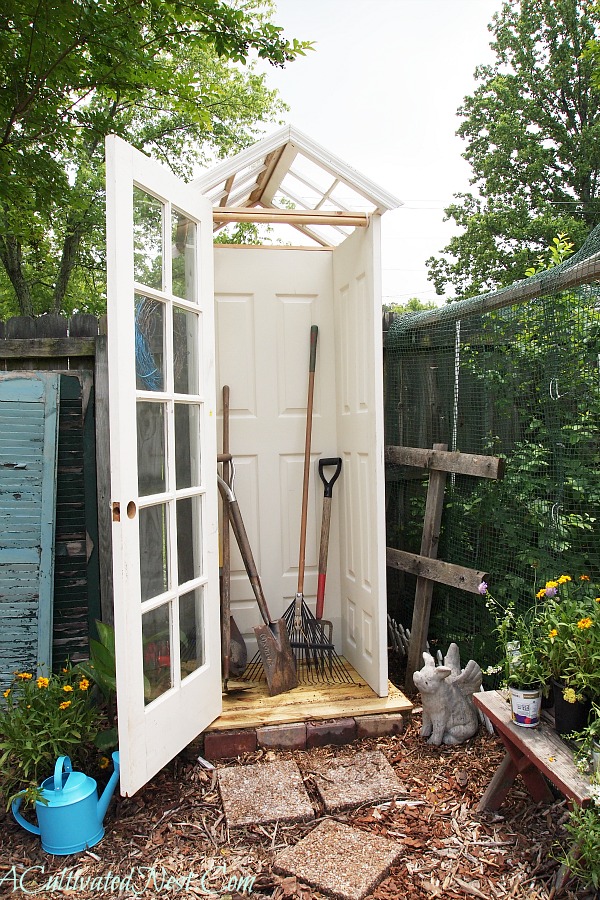 Repurpose old doors and windows into a cute mini gardening shed, just big enough for all of your essential tools.
Get the tutorial at A Cultivated Nest
---
6. Tiered Planters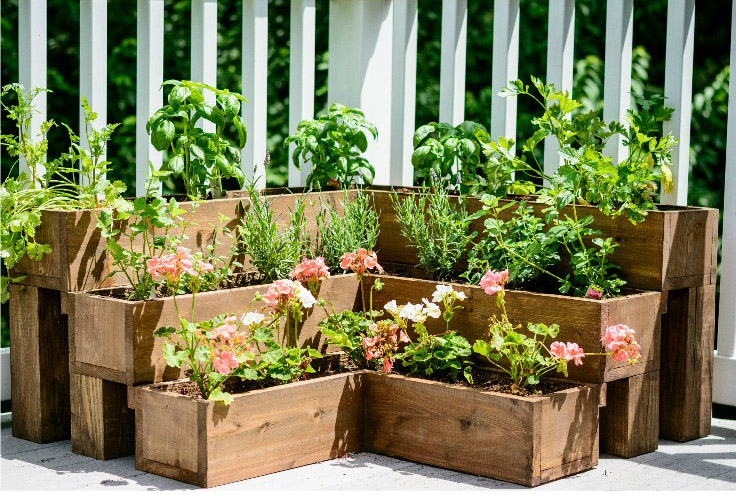 Tiered planters will maximize the ground space you have available for planters and herb boxes.
Get the tutorial at Decor and the Dog
---
7. Make It Mobile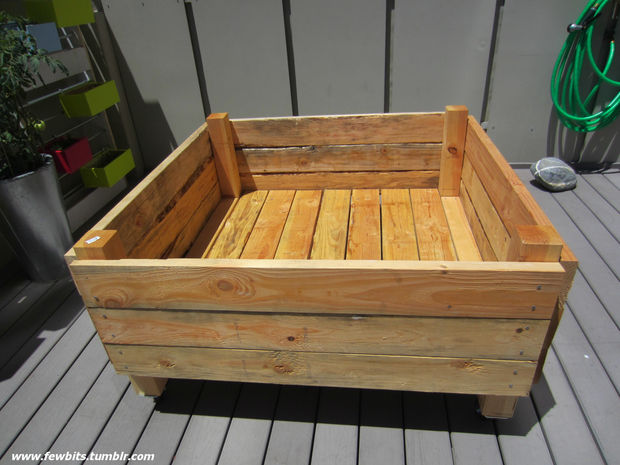 No space? No problem. Put your garden on wheels.
Get the tutorial at Instructables
---
8. Grow Mushrooms in an Old Laundry Basket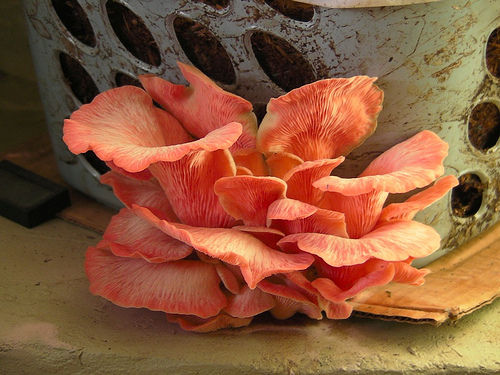 No need for a full kitchen garden with this super easy trick for growing your own oyster mushrooms.

Get the tutorial at Instructables
---
9. Make a Small Water Feature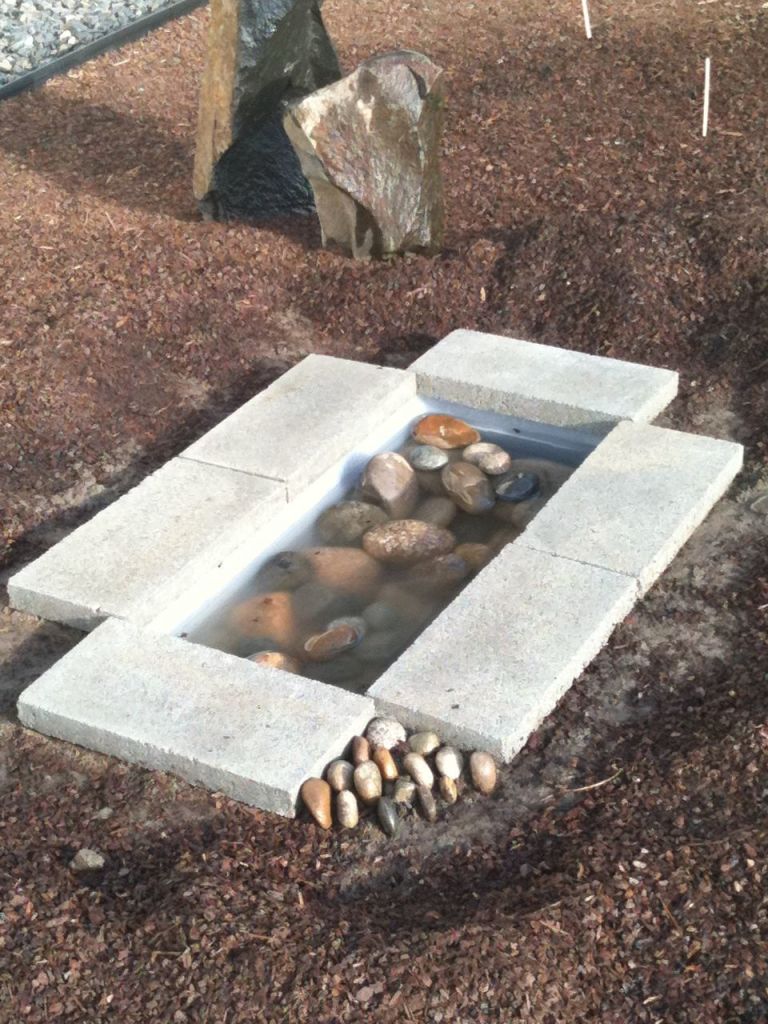 Want a water feature, but don't think you have enough room to install one? Not anymore.
Get the tutorial at The Garden Glove
---
10. Stack Up Crates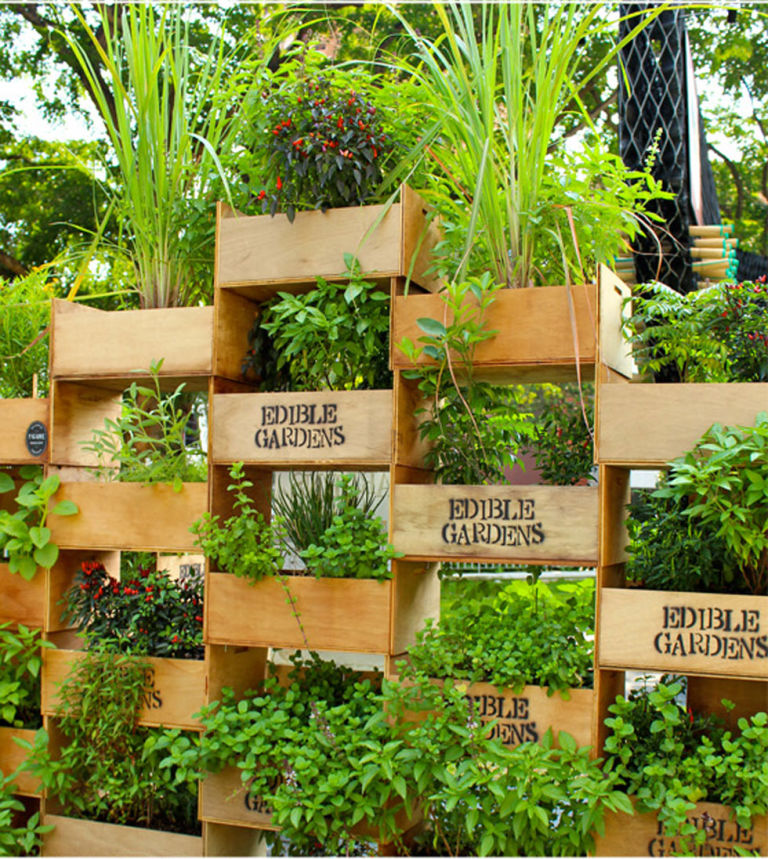 Make your own vertical garden by stacking crates. Make sure to reinforce them with wood planks!
Get the tutorial at Little Green Dot
---
11. Colorful Yarn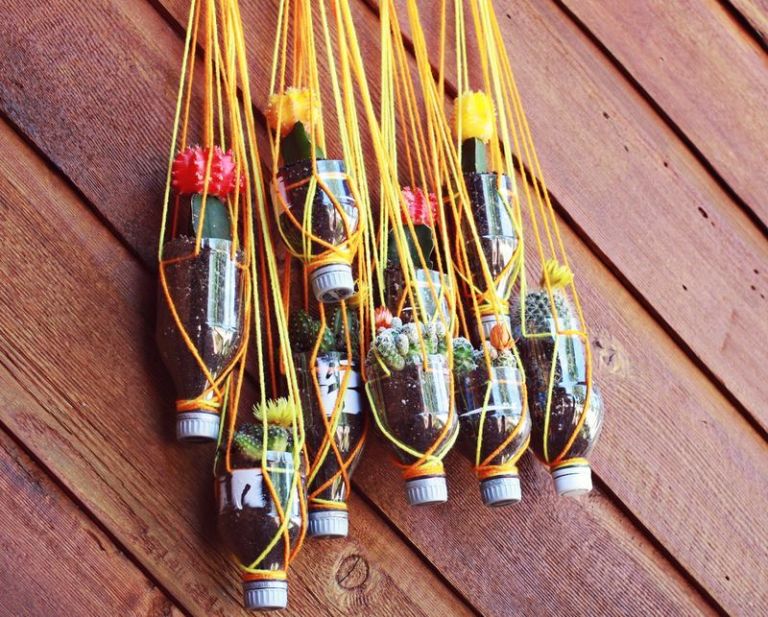 Add some color to your yard by hanging upcycled planters made from old soda bottles with colorful yarn.
Get the tutorial at A Beautiful Mess
---
12. Modular Deck Tiles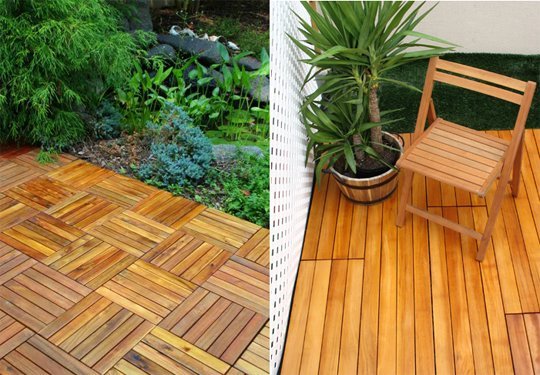 If you don't have enough space for a built-in deck, these snap-in deck tiles ares the perfect solution.
Get the tutorial at Apartment Therapy
---
13. Hanging Garden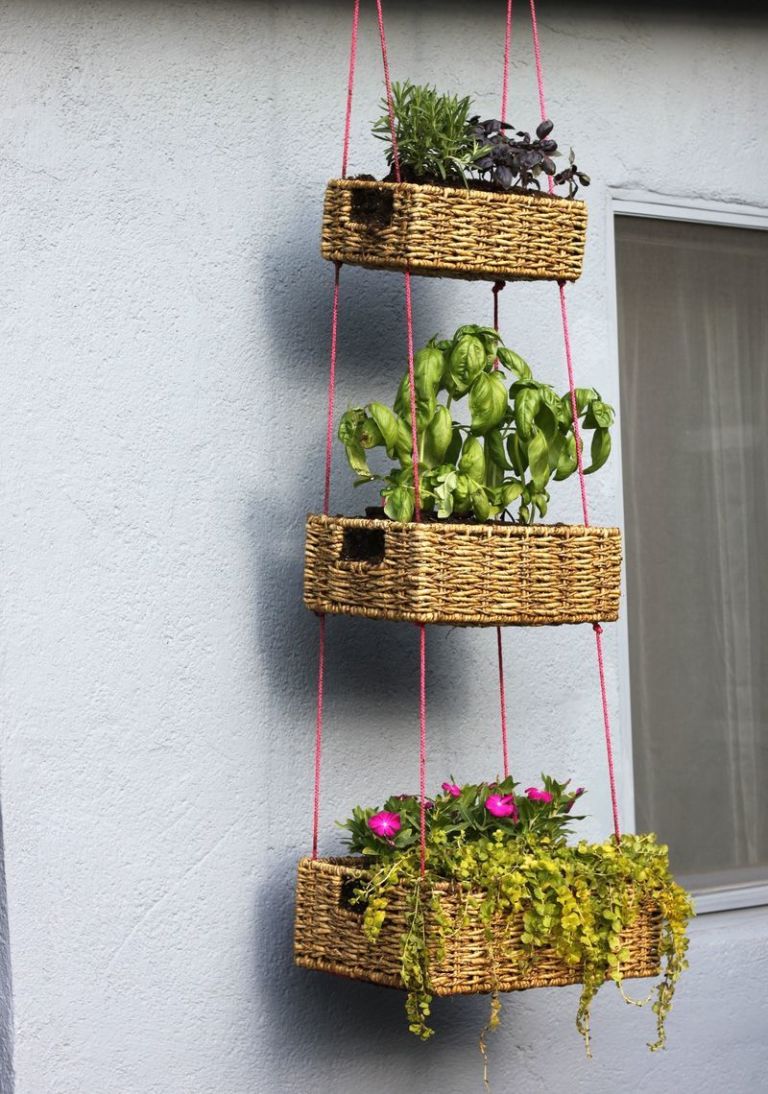 Another way to cram more greenery onto a backyard patio with minimal square footage—hang your plants in tiered baskets.

Get the tutorial at A Beautiful Mess
Take a look and tell us your opinion. What do you think will be the best for your backyard?