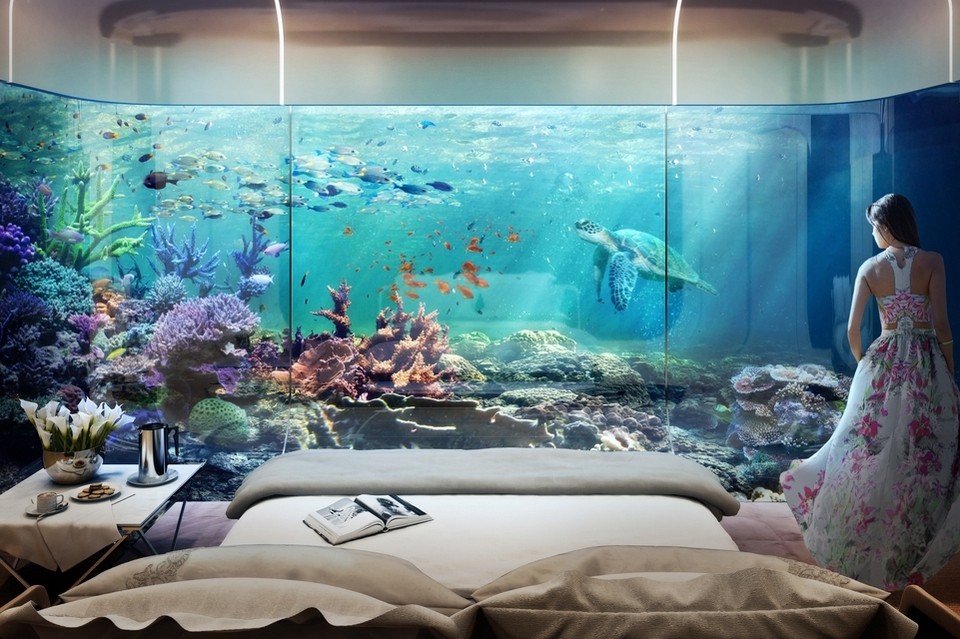 The floating home, described as "the first of its kind in the world", was officially launched by developer The Kleindienst Group at The Dubai International Boat Show in March.
Each villa, designed and manufactured in Dubai, will have three levels — one underwater, one at sea level, and an upper deck — with a completely submerged master bedroom and bathroom, said the developer.
They will also be equipped with a kitchen, dining area, and a glass-bottomed jacuzzi.
In picking the name for the project, chief executive Josef Kleindienst said: "The seahorse is an endangered species and we will create an artificial coral reef beneath the luxury retreats which will be a protected area in which seahorses can safely live and breed."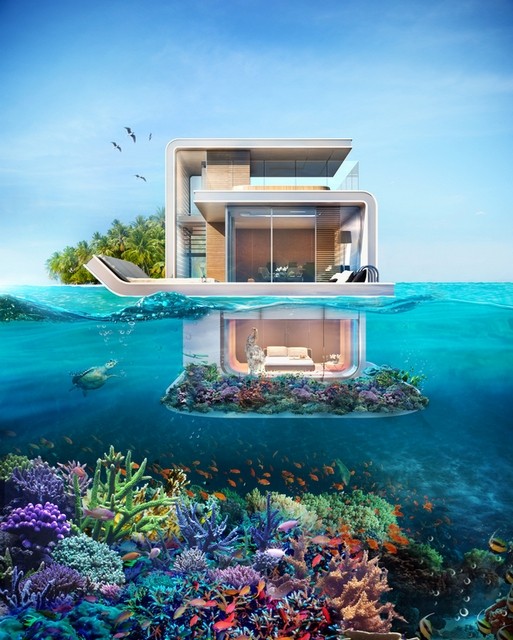 "Very soon, people will be able to see up-close and personal, the beautiful and elegant Arabian horse of the ocean — the seahorse."
As part of the developer's plans, 42 of the unique villas will each have their own plot in the Arabian Gulf, included as part of its stake in The World islands project, located 4km from the coast of Dubai.
A launch date has been set for the end of 2016.