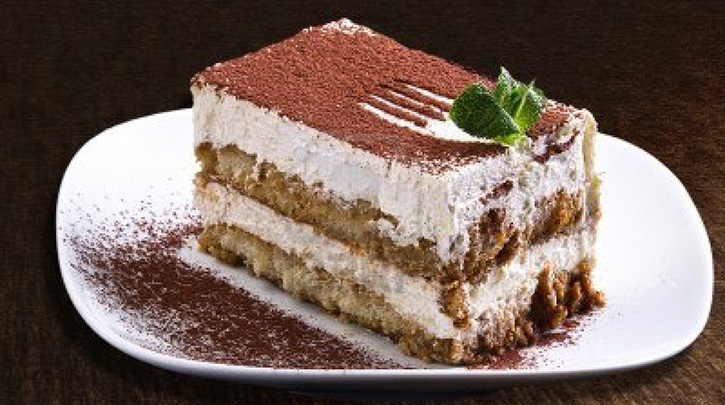 This is the only Tiramisu recipe I have ever made, I found it so good I didn't need to seek out another. It is very simple and can be made in the morning for dinner. It is my most popular dessert and is requested by my friends often. Cook time is minimum refrigeration time.
INGREDIENTS
2 -3 cups strong plunger espresso coffee, cooled to room temp
3 tablespoons Tia Maria (or another liqueur, but the coffee flavour is really enhanced)
2 eggs, separated
1⁄4 cup caster sugar
0.55 lb mascarpone cheese
1 cup cream (anything that will hold the peaks heavy whipping cream works fine as will anything 36% milkfat or hi)
0.55 lb ladyfingers (savoiardi)
cocoa powder, for dusting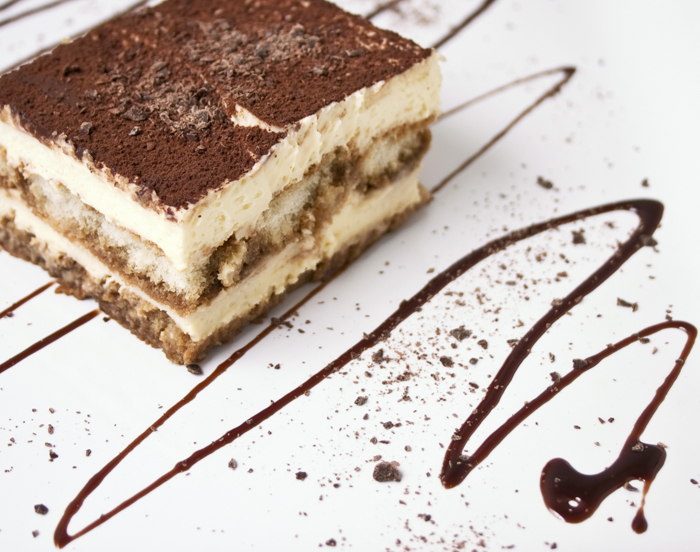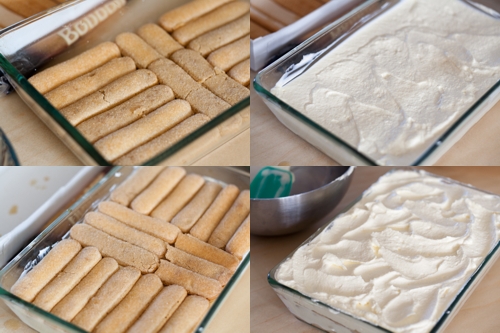 DIRECTIONS
Put the egg yolks and sugar in a large bowl.
Beat with electric mixers until the mixture goes pale and thick.
Add mascarpone and beat until combined.
It does not matter if it is marbled slightly.
Whip the cream until stiff peaks hold, and fold gently into the egg mixture.
I use a spatula, but you could use a metal spoon.
Do not beat!
Beat the egg whites to soft peaks in a perfectly clean metal bowl.
If there is any grease, they won't whip properly.
Make sure you rinse and dry your beaters well.
Fold the whites into the cream.
It is very important to retain as much air as possible.
For serving you can use a big dish or individual glasses.
If using a big dish: Put the coffee and liquer in a bowl.
Dip biscuits in coffee one at a time.
Drain well.
Layer in your dish, covering the whole bottom.
Place half of the mascarpone mix on top and spread out.
Repeat with remaining biscuits and mascarpone, finishing with a creamy layer.
Smooth surface.
Dust with cocoa.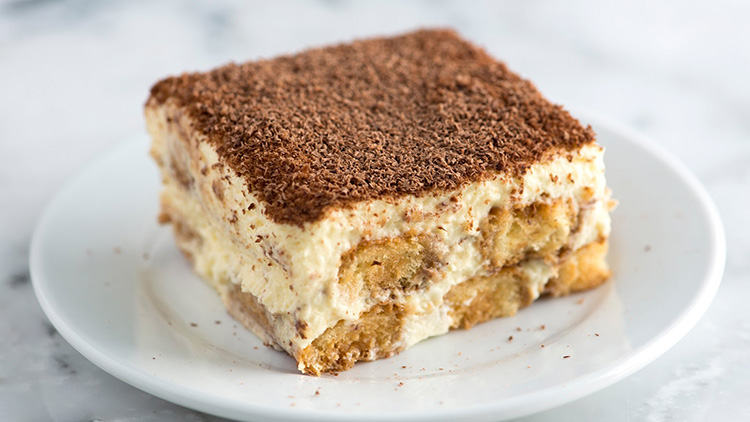 Refrigerate for at least 2 hours, but Italians say that you should NEVER EVER eat it before you leave it for up to 24 hours.
If using glasses: Break the biscuits up into pieces that will fit your glasses and do the same soaking and layering as before.