Here is a chance to see three amazing old watches – arguably three of the rarest vintage Rolex chronographs you will ever see. Read on for a detailed look at Rolex reference 4113 – massive, hyper rare chronograph built in the 1940s and the only split-seconds chronograph Rolex ever made (also the only Rolex to ever break $1 million at auction), the only known example of a Paul Newman Daytona retailed (and signed!) by Hermes, and a strange, but massively important Mono-pusher called the Zerographe, that was actually Rolex's first in-house chrono, and the first Rolex with a rotating bezel.
Rolex Split-Seconds Chronograph Reference 4113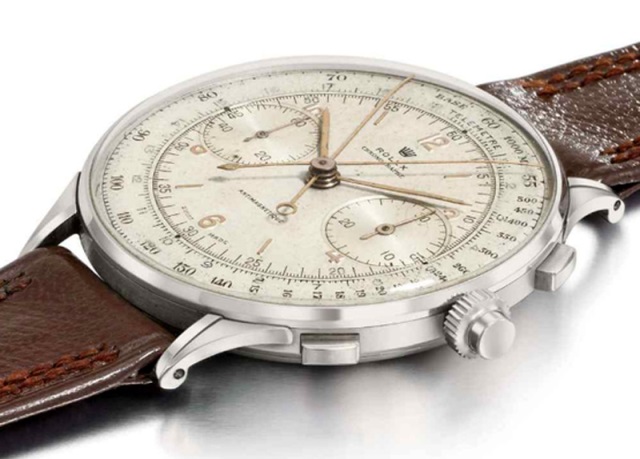 When you talk about Rolex chronographs, this is the one that stands above all the rest. The 4113 is the only Rolex to break the $1 million mark at public auction, back in 2011 when this example ended up at 1.17M. So what makes the 4113 so special? First, it's gigantic – 44mm. It's incredibly rare – only 12 were made, while just 8 have surfaced, mostly from the original families. It features an unusually thin bezel (for a Rolex), and wears like a thoroughly modern watch, though all 12 were produced in 1942. But what makes this guy SO special, and SO valuable is that little extra button popping out of the crown – the 4113 is the only split-seconds chronograph to be built by Rolex, ever.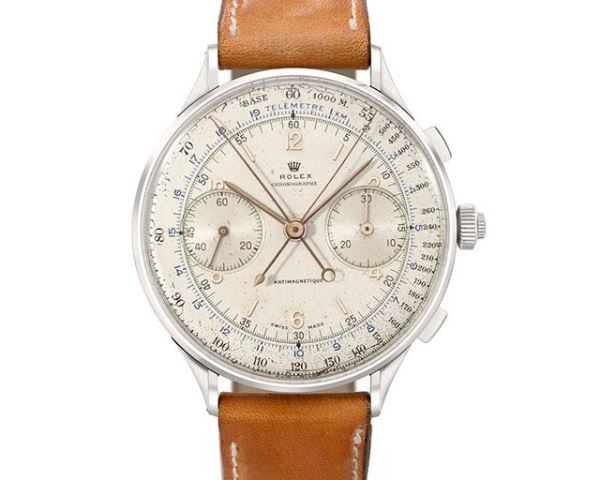 The 4113 is something special. You can see just how massive it is, but even more interesting than its diameter is its thickness. Despite the fact that this watch is an early split-seconds chronograph, it is remarkably thin. Almost shockingly so, especially when you consier how thick the average rattrapante is today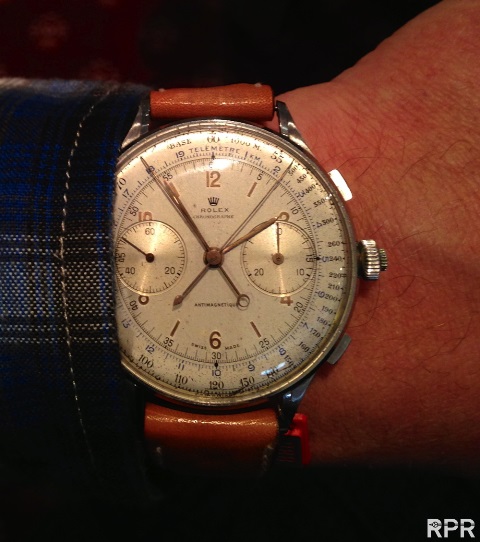 The Hermes Paul Newman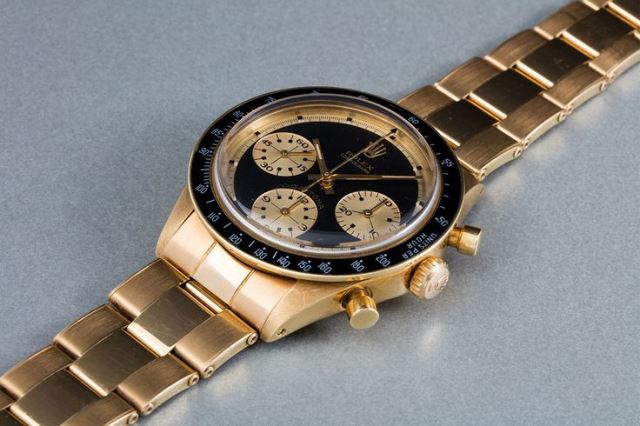 Rolex chronographs be easily placed into two categories – those that are Daytonas and those that are not. The incredible 4113 split above is not a Daytona, this is. In fact it's a Paul Newman Daytona, in superb condition and a solid 18k gold case. On top of that, it's a reference 6241, a relatively unusual model that sits between the early pump pusher / steel bezel 6239 and later screw pusher / black bezel 6263.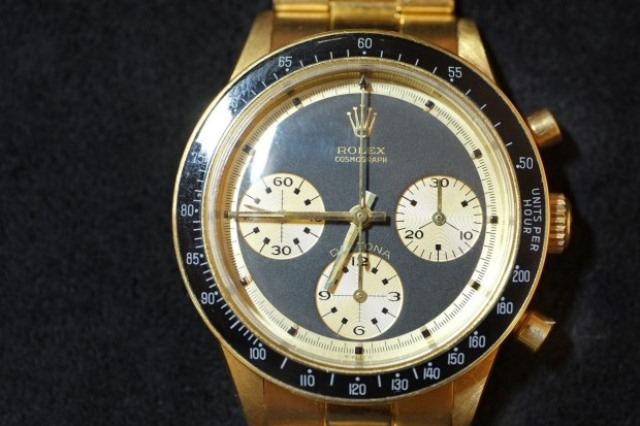 A gold 6241 is a killer watch, and a valuable one. Christie's has one in this same sale for 80,000 to 120,000 CHF, but the watch you see here has an estimate about three times that. And the reason why is that this watch, which is not only a solid 18k gold Paul Newman Daytona Ref 6241, but it also happens to be the only known example to be retailed by Hermes. Yes, THE Hermes. And, while it's not signed on the dial, it is stamped "Hermes" on the caseback, AND Hermes Paris confirms it was sold by them on November 30th, 1971.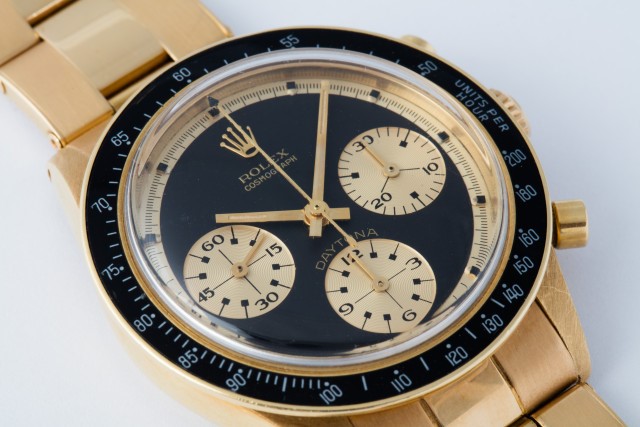 The Zerographe Reference 3346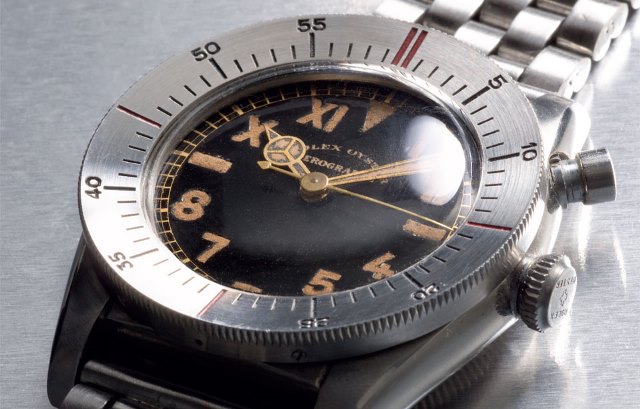 If you'd thought you'd seen it all when you saw a 44mm split-seconds Rolex AND a solid gold Paul Newman retailed by Hermes, you're wrong. Because we're about to get even more esoteric. The watch you see above is called the Zerographe and this mofo is RARE. So rare in fact most Rolex literature makes no mention of or its origins. But, Christie's went ahead and surveyed well-known mega collectors to find out as much as possible about this strange old watch and this is what they've found: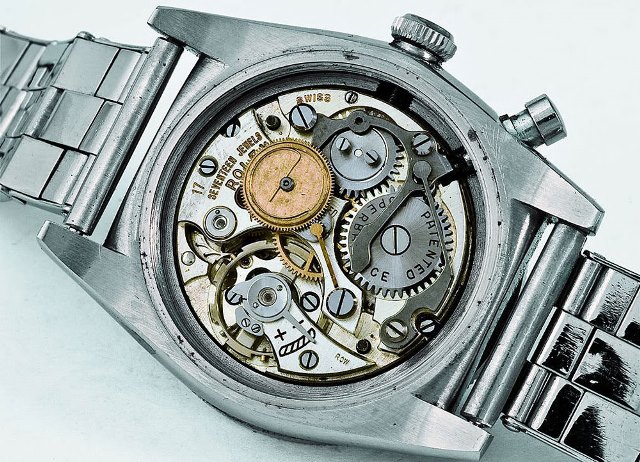 The watch holds a reference of 3346, and a production date of 1937. Yes, it's that old. And there are only four known examples, with this present lot representing the latest in a VERY narrow set of serial numbers. Christie's estimates that no more than 12 of these were made based on known serial numbers again, only four have ever surfaced, none in this type of condition. But who cares how rare it is if it's not important? This watch is important, and here's why: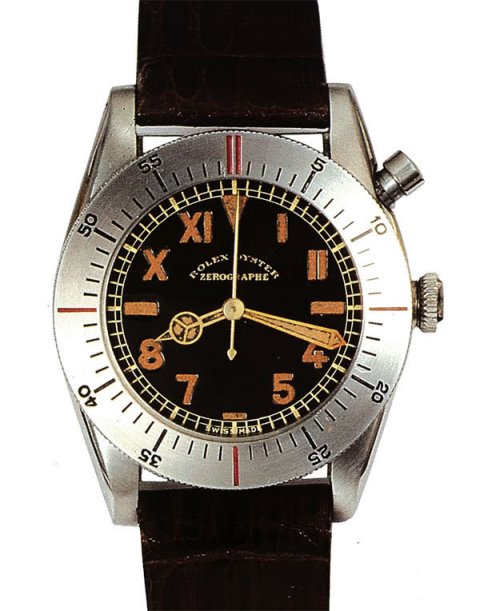 The Zerographe was the first Rolex to house an in-house chronograph movement. It was also the first Rolex to have a rotating bezel – two mega important traits that define who Rolex is. The Zerographe isn't based on any Valjoux, but rather has an in-house Rolex movement with a special fly-back stop seconds module built atop. What this means is the seconds hand is continuously running, but when you press the button at 2 o'clock, it jumps back to zero and stays there till you let it go. You can also spin the bezel, allow you to time things as you like.